AUGUST 2019 - MINT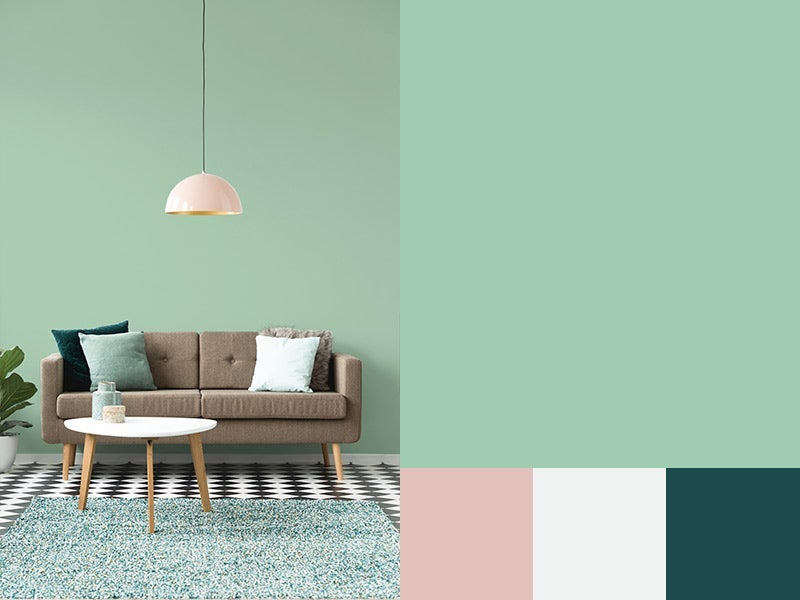 we're right smack in the middle of summer, which means it's getting hot out there! When we're in need of a little refreshment, there's one flavor we immediately think of: Mint! Whether it's in an icy cocktail like a mojito or in a scoop of mint chocolate chip ice cream, the crisp, cooling essence of mint just screams summer.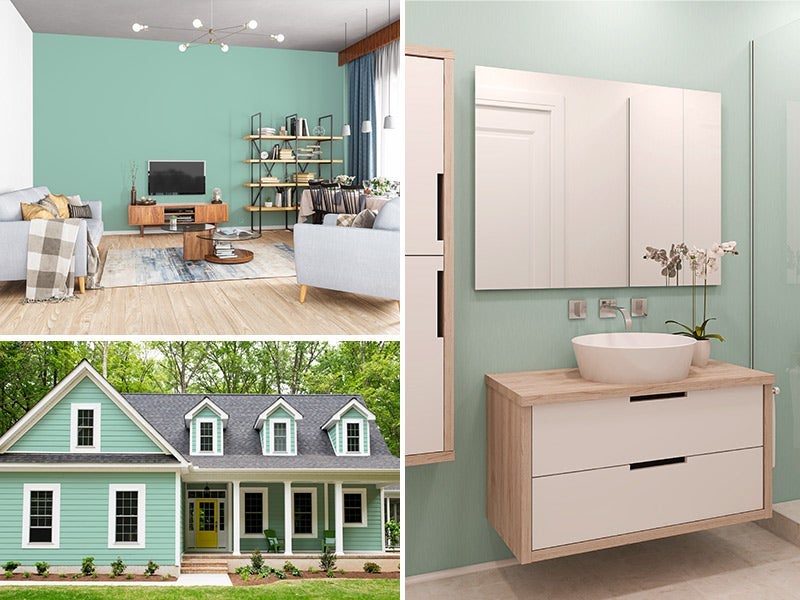 This lighter shade of green has a cool blue tone to it, which gives it a more playful vibe than traditional greens, which feel more earthy. it's a perfect way to bring some fun summer vibes into your home without feeling too over the top. Green is traditionally seen as a calming color and mint green is no different-adding mint into a bedroom or bathroom is a great way to create a soothing spa-like atmosphere.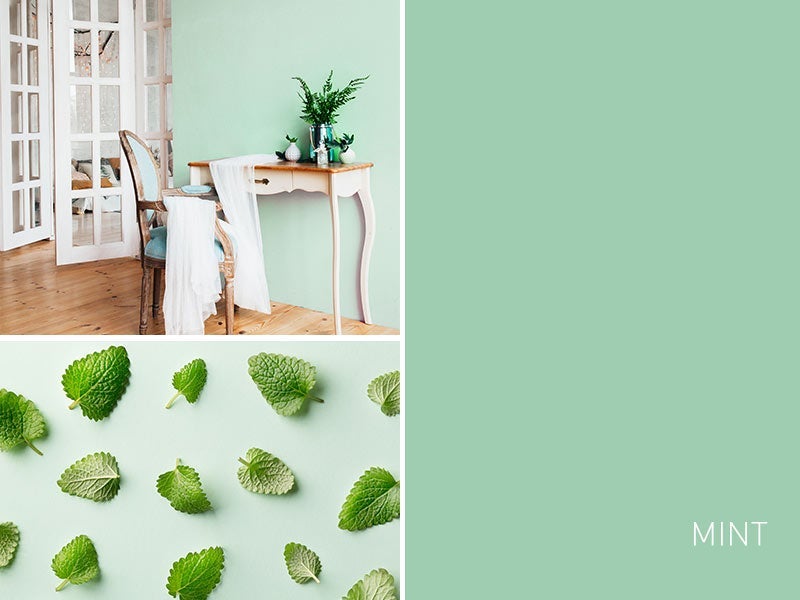 Wondering how else you can work a little mint magic into your home? Create a retro-inspired kitchen by using a palette of mint and shades of powdery pink, creamy yellow, and beige. A more vibrant shade of mint would work beautifully as an accent wall in any room, especially when paired with crisp white. If you're going for allover wall color, try a slightly more muted shade of mint with a creamy white tone to create a softer feeling in the space.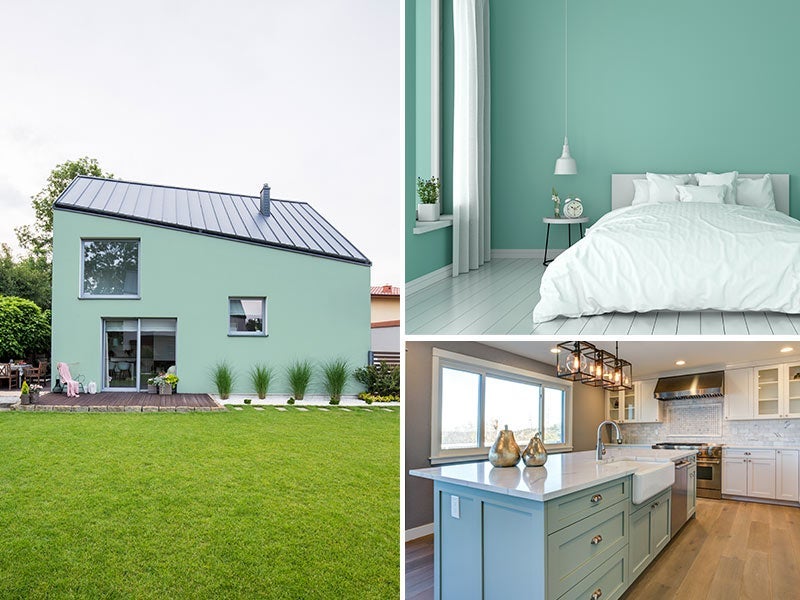 Want more inspiration? Read our previous Color of the Month features: 
July 2019 - Blueberry | June 2019 - Vanilla | May 2019 - Guava | April 2019 - Rose | March 2019 - Olive | February 2019 - Mocha | January 2019 - Fresh Lemon | December 2018 - Silver | November 2018 - Royal Blue | October 2018 - Orange | September 2018 - Brown | August 2018 - Magenta | July 2018 - Ivory | June 2018 - Yellow | May 2018 - Peach | April 2018 - Indigo | March 2018 - Green | February 2018 - Red | January 2018 - Gold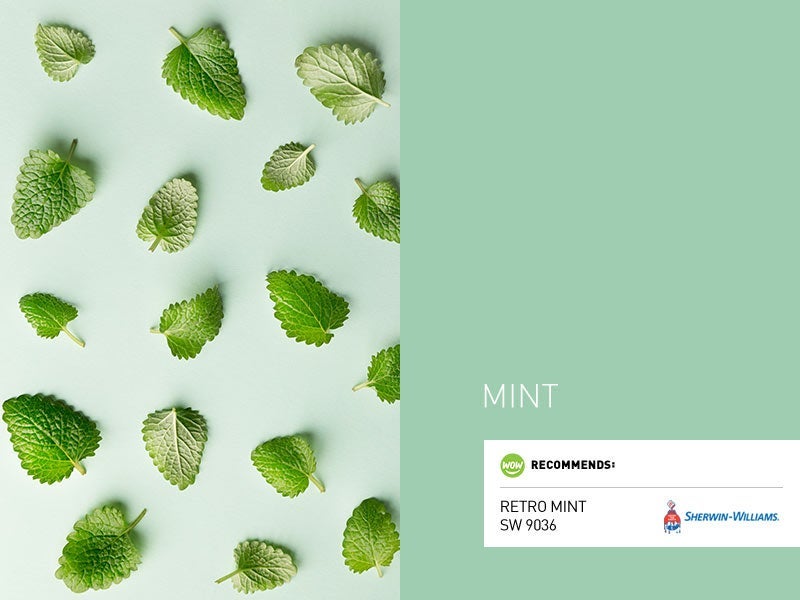 Ready to paint your home mint green? We think  Retro Mint SW 9036 would be a great fit. Click below to schedule your free estimate: