OCTOBER 2019 - LICORICE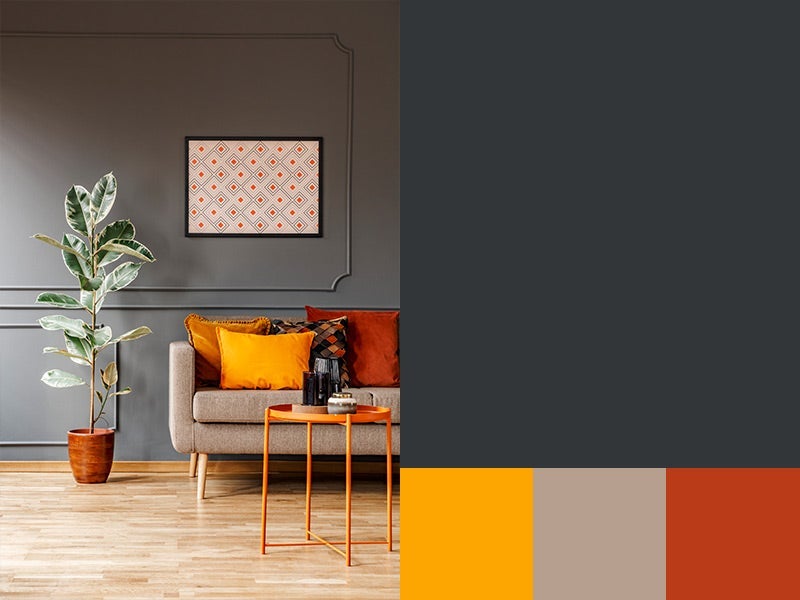 There's just something so fun about fall. The days are crisp, the nights seem a little darker, and there's a spooky feeling in the air. we're really feeling the Halloween vibes this month and that's the inspiration behind the Color of the Month for October: Licorice!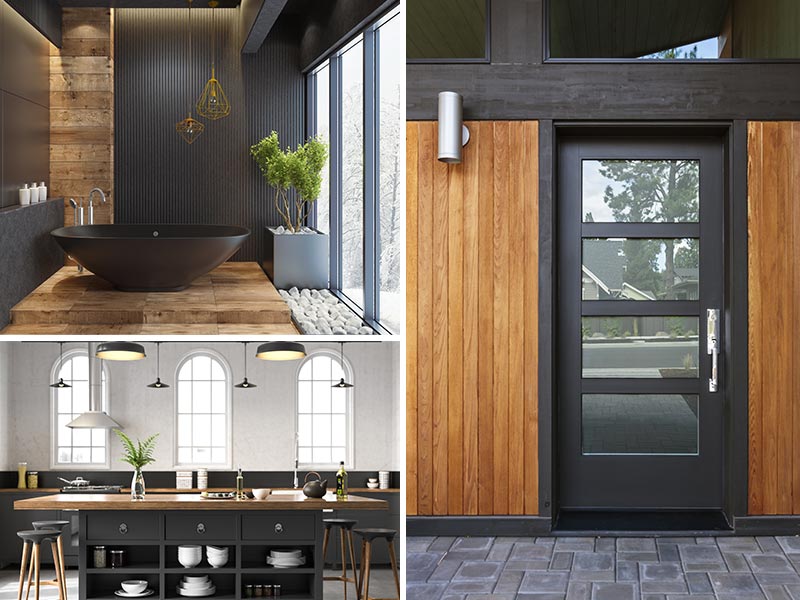 The color licorice is also known as light black. it's not quite as stark as true black and has lighter greyish-blue tones to it. Think of it as a coal black with raven undertones that is a little deeper than a charcoal gray. it's often associated with mystery, power, strength, and sophistication.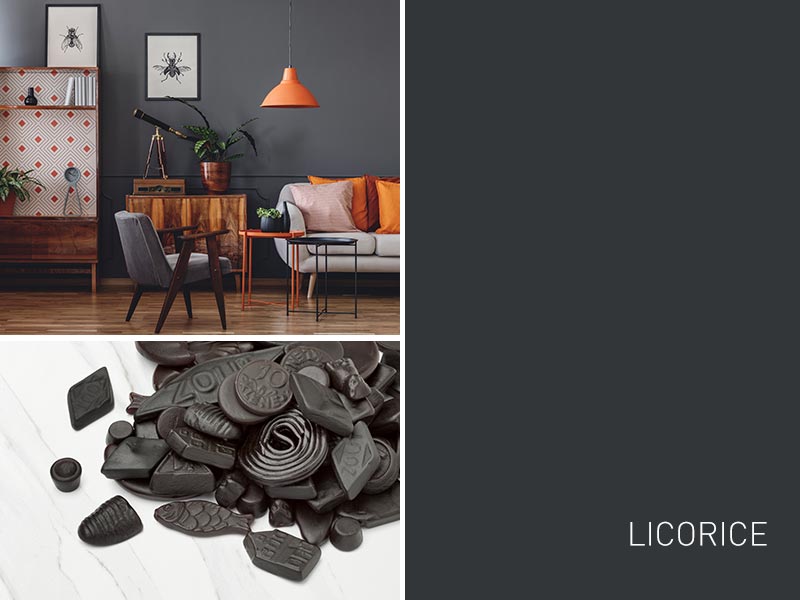 Licorice tends to work best as an accent color. Since it's quite dark, it can be a bit too overwhelming as an allover wall color. It is perfect as an accent wall to add some drama to a room, or for painted furniture accents. It pairs well with lighter colors with warm undertones like light tan, but can also work well with crisp white for a high contrast look.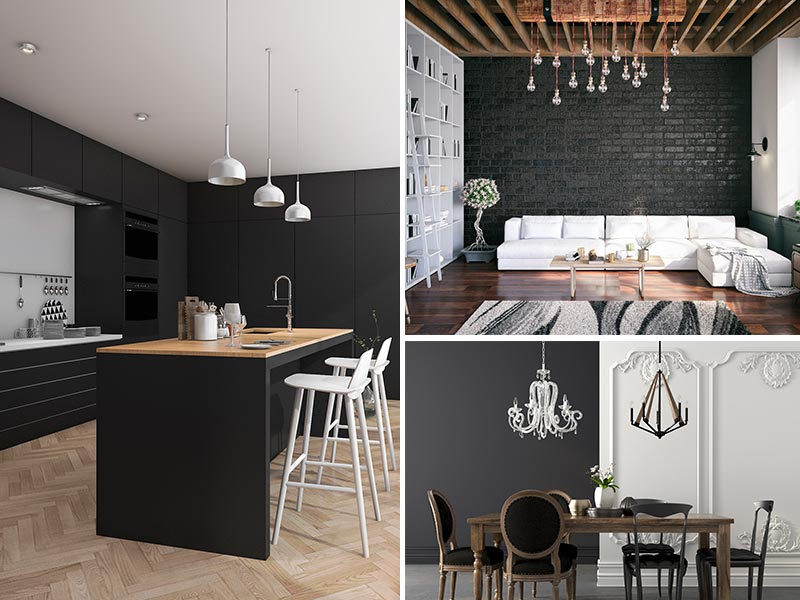 Want more inspiration? Read our previous Color of the Month features: 
September 2019 - Eggplant | August 2019 - Mint | July 2019 - Blueberry | June 2019 - Vanilla | May 2019 - Guava | April 2019 - Rose | March 2019 - Olive | February 2019 - Mocha | January 2019 - Fresh Lemon | December 2018 - Silver | November 2018 - Royal Blue | October 2018 - Orange | September 2018 - Brown | August 2018 - Magenta | July 2018 - Ivory | June 2018 - Yellow | May 2018 - Peach | April 2018 - Indigo | March 2018 - Green | February 2018 - Red | January 2018 - Gold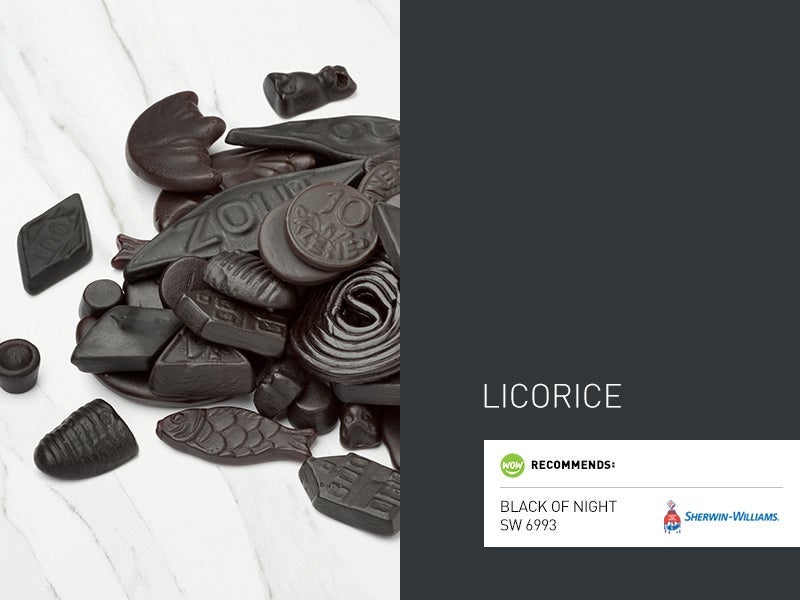 Ready to paint your home licorice black? We think  Black of Night SW 6993 would be a great fit. Click below to schedule your free estimate: