JANUARY 2019 - FRESH LEMON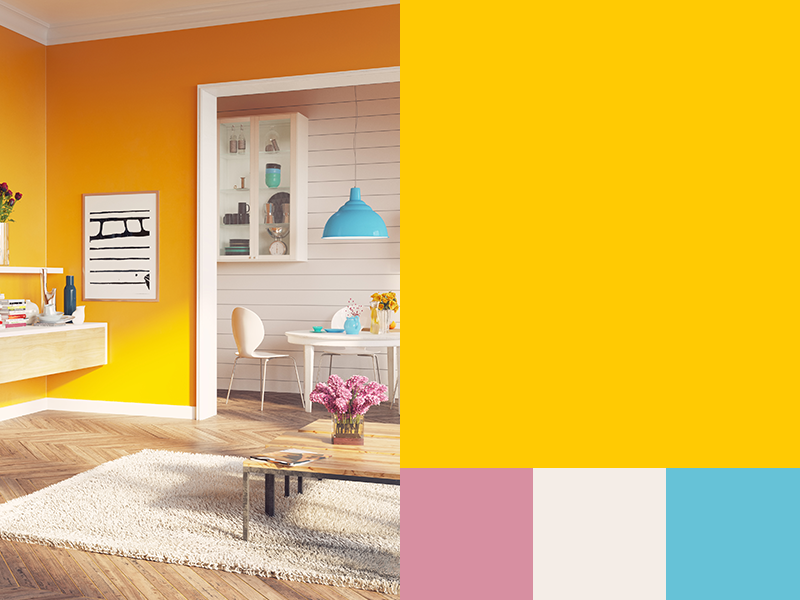 This shade of bright and sunny yellow might not seem like a winter color at first, but hear us out. The new year is all about fresh starts-it's a time when we think about renewal. (Is it just us, or does it seem like everyone is on a cleanse right now?)
The color yellow has powerful meaning behind it. it's symbolic of freshness, happiness, positivity, clarity, energy, optimism, and joy. That's exactly the kind of positive energy you want to start the new year off with!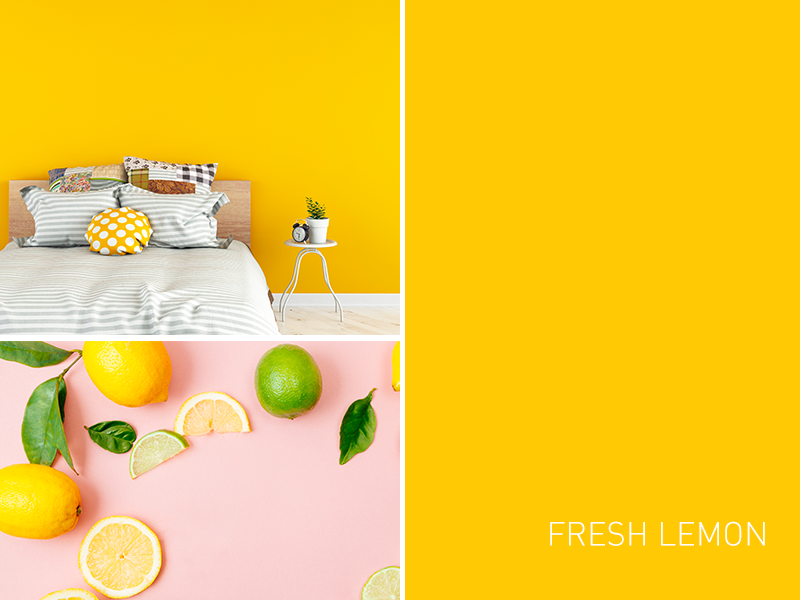 This shade of lemony yellow is quite bright, so we recommend using it as an accent color. (It pairs perfectly with bright, crisp white!) Brighten up your kitchen with some bright yellow cabinets, or add a yellow accent wall to your living room to create a warm, sunny feeling in your space. Yellow curtains and other textiles bring some cheerful energy to a bedroom when paired with a neutral wall color.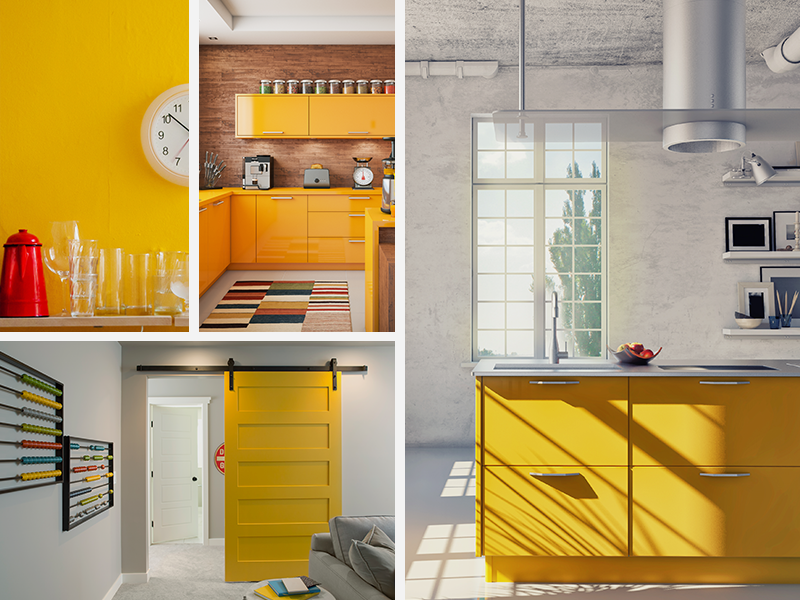 Adding some lemon yellow into your decor is the perfect way to bring some more sunshine into your life, especially on those chilly January days.
Want more inspiration? Read our previous Color of the Month features: 
December 2018 - Silver | November 2018 - Royal Blue | October 2018 - Orange | September 2018 - Brown | August 2018 - Magenta | July 2018 - Ivory | June 2018 - Yellow | May 2018 - Peach | April 2018 - Indigo | March 2018 - Green | February 2018 - Red | January 2018 - Gold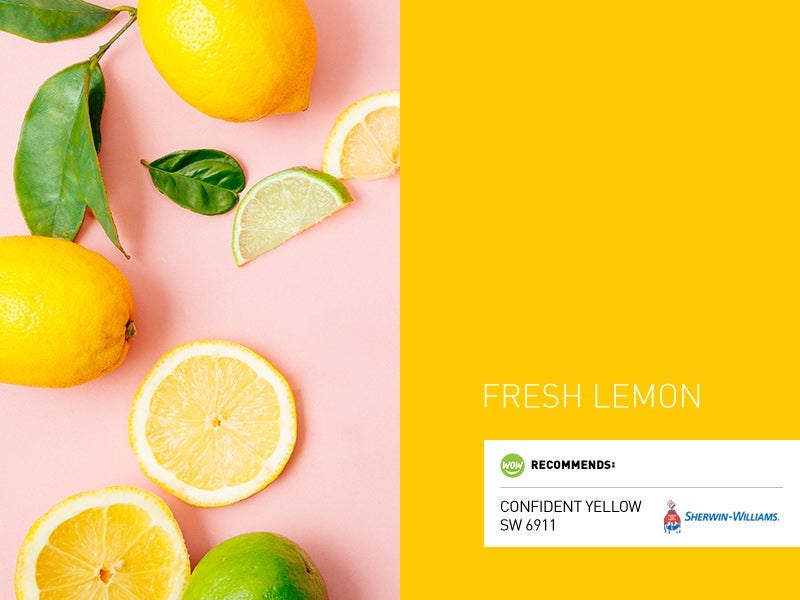 Ready to paint your home lemon yellow? We think Confident Yellow SW 6911 & Lemon Twist SW 6909 would be a great fit. Click below to schedule your free estimate: