APRIL 2020 - CHERRY BLOSSOM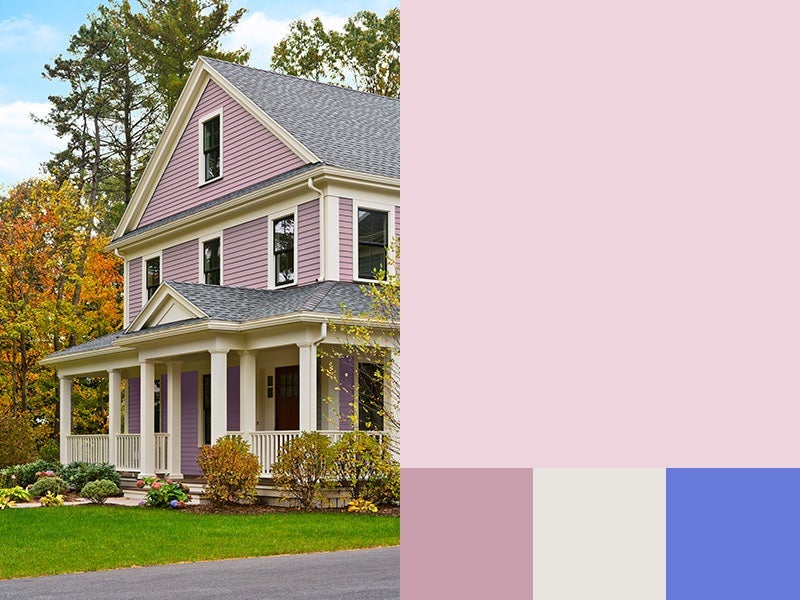 When April arrives, spring truly comes to life. Everywhere you look you see the gray tones of winter starting to fade, being replaced with brilliant pops of color. The bright green grass, cute little flowers popping up to say hello, and the brighter tones of everyone's spring wardrobes! Our favorite element of spring is what has inspired our choice for April's Color of the Month: Cherry Blossom!
In several spots around the world, the emergence of these darling little pink blossoms on the cherry trees is what officially signifies the arrival of spring. Everyone celebrates their arrival-the canopy of pink flowers provides a pretty spectacular photo op. (it's pretty much made for Instagram!)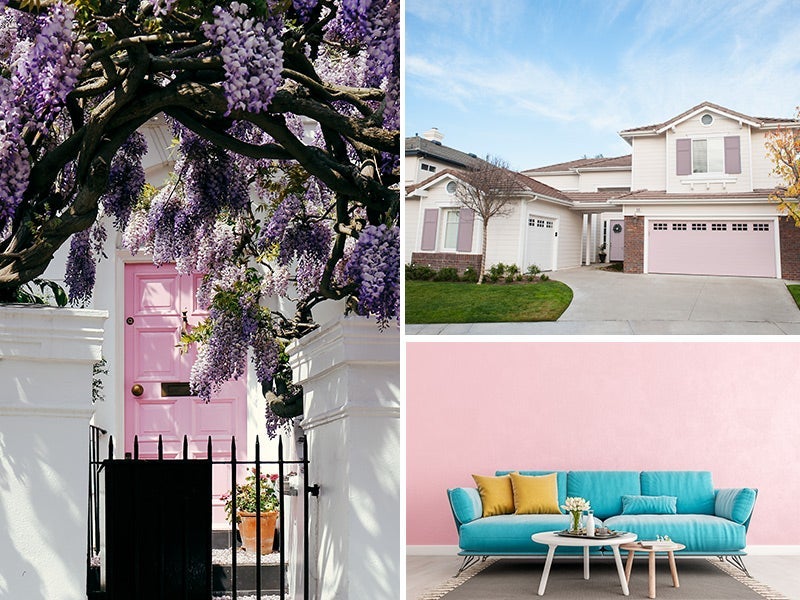 The color pink symbolizes love, affection, and passion. it's an interesting one because it can affect your mood in different ways, based on the intensity of the shade. A bright, vibrant shade of pink can be very energizing, but a softer shade like Cherry Blossom can be quite soothing. it's also an uplifting color-it's relentlessly positive and just makes you feel happy.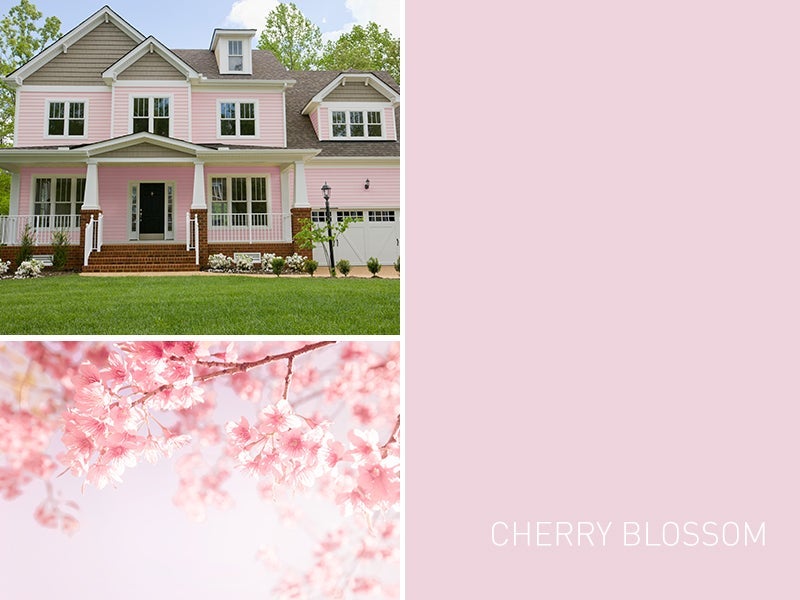 So, how should you go about bringing this pretty shade of pink into your world? It may seem bold, but we think it's a great choice for exteriors! it's a softer pink, so it's gentle enough to use as an overall color. This look is especially striking on older homes, which lend themselves to showcasing fun colors. Or, you can use it on your front door for a more subtle look. Whether you use cherry blossom on the outside or inside of your home, you can't go wrong when you pair it with crisp white accents. it's a classic pairing inspired by nature.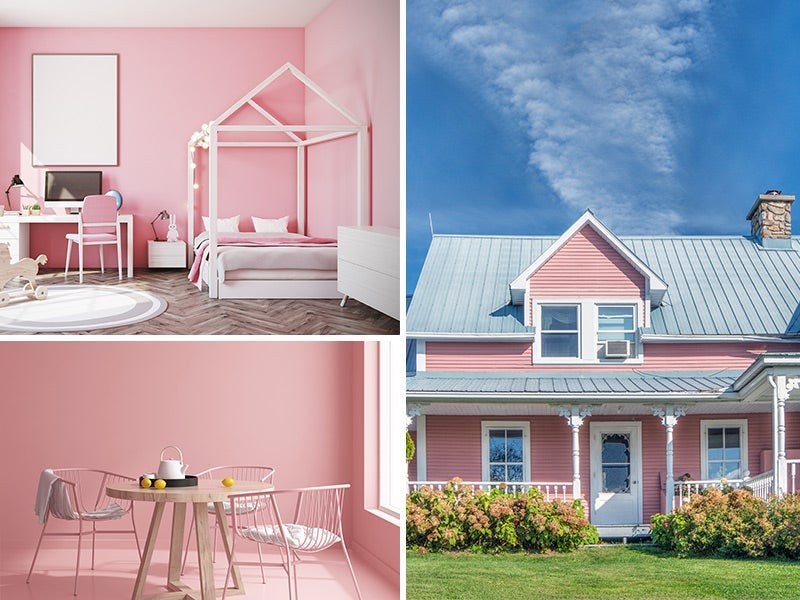 Want more inspiration? Read our previous Color of the Month features: 
March 2020 - Robin Egg | February 2020 - Winter Sunset | January 2020 - Glacier White | December 2019 - Merlot | November 2019 - Mushroom | October 2019 - Licorice | September 2019 - Eggplant | August 2019 - Mint | July 2019 - Blueberry | June 2019 - Vanilla | May 2019 - Guava | April 2019 - Rose | March 2019 - Olive | February 2019 - Mocha | January 2019 - Fresh Lemon | December 2018 - Silver | November 2018 - Royal Blue | October 2018 - Orange | September 2018 - Brown | August 2018 - Magenta | July 2018 - Ivory | June 2018 - Yellow | May 2018 - Peach | April 2018 - Indigo | March 2018 - Green | February 2018 - Red | January 2018 - Gold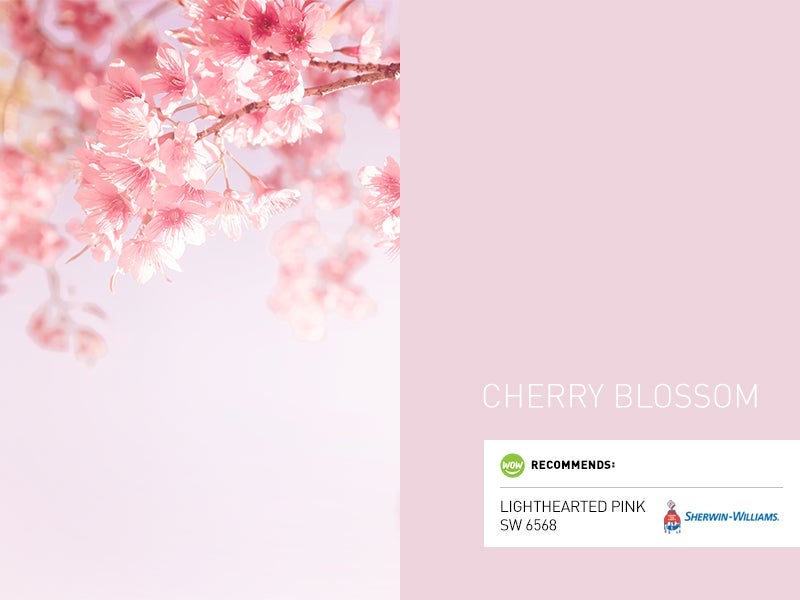 Thinking of trying Cherry Blossom in your home? we recommend Sherwin Williams Lighthearted Pink 6568 would be a great fit. Click below to schedule your free estimate: