JULY 2019 - BLUEBERRY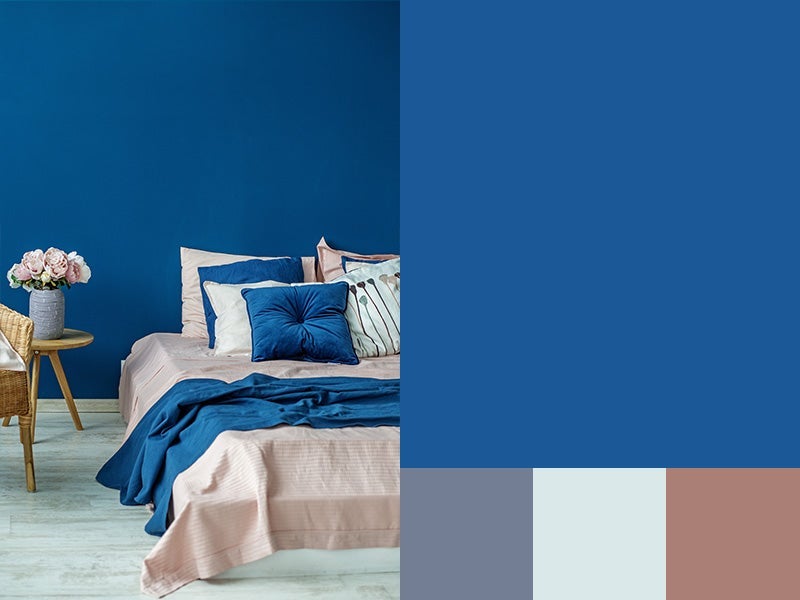 There are so many things we love about summer, but the thing that gets us most excited is all those delicious summer treats! Specifically, the joy of having access to an abundance of fresh summer fruit. The burst of flavor you experience when biting into fresh berries is the inspiration for July's Color of the Month-Blueberry!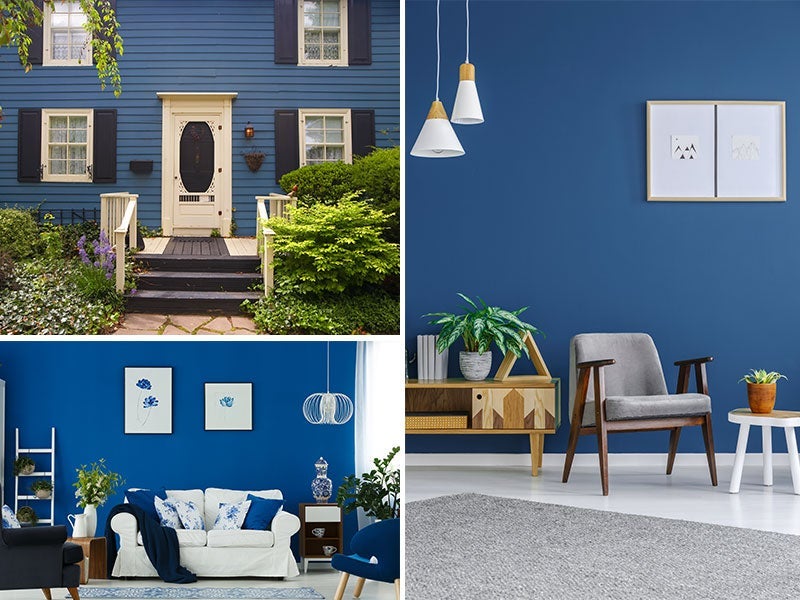 This gorgeous shade of blue has some purple vibes thrown in, which make it a little more fun. it's a perfect way to experiment with color without going too over the top. Blue is traditionally seen as a calming, peaceful color, which makes this hue perfect for summer. Just imagine how relaxed you'll feel lounging in your beautiful blueberry-hued home!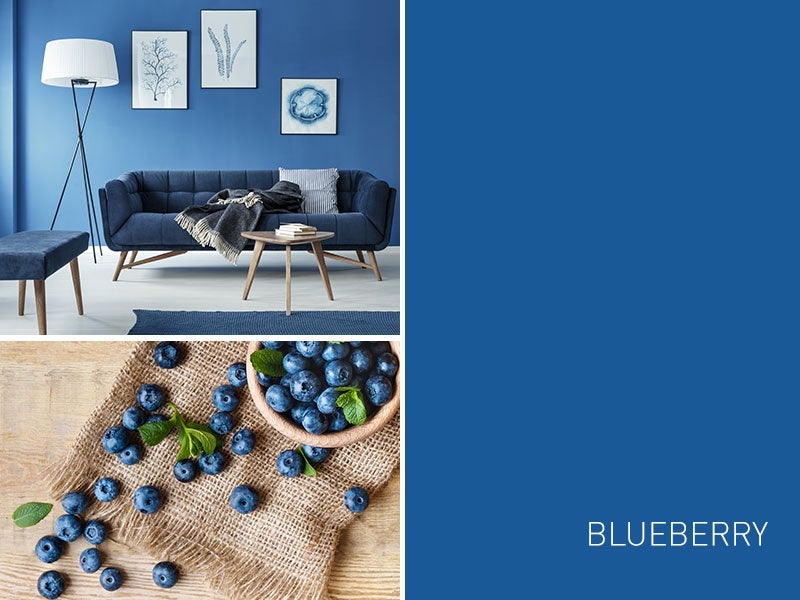 Blueberry makes a gorgeous accent color in any space. We love the idea of using it for a bold feature wall in a dining room or living room. To make this gorgeous blue really pop, pair it with crisp white for a high contrast look. It also makes a cool exterior color-think of it as a more fun and vibrant twist on classic navy blue.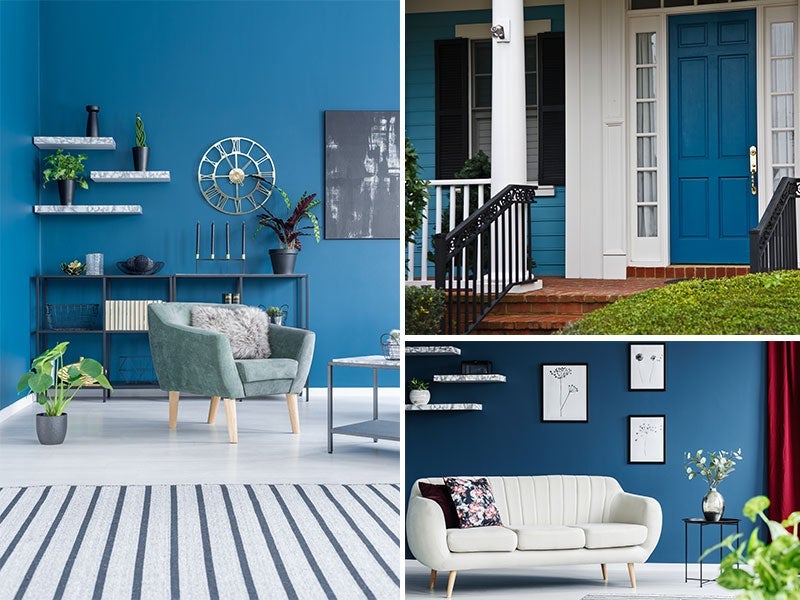 Want more inspiration? Read our previous Color of the Month features: 
June 2019 - Vanilla | May 2019 - Guava | April 2019 - Rose | March 2019 - Olive | February 2019 - Mocha | January 2019 - Fresh Lemon | December 2018 - Silver | November 2018 - Royal Blue | October 2018 - Orange | September 2018 - Brown | August 2018 - Magenta | July 2018 - Ivory | June 2018 - Yellow | May 2018 - Peach | April 2018 - Indigo | March 2018 - Green | February 2018 - Red | January 2018 - Gold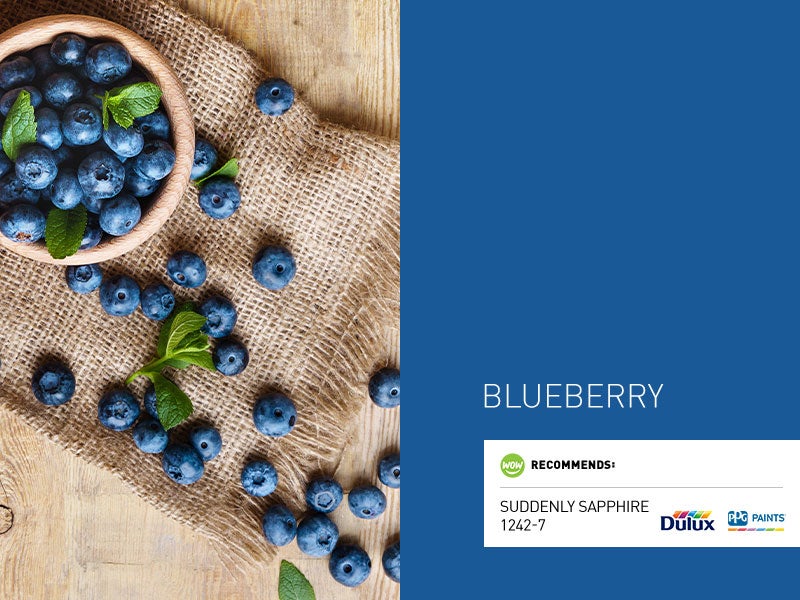 Ready to paint your home blueberry blue? We think Suddenly Sapphire PPG1242-7 from PPG Paints & DLX1242-7 from Dulux would be a great fit. Click below to schedule your free estimate: