MAY 2020 - FRENCH LAVENDER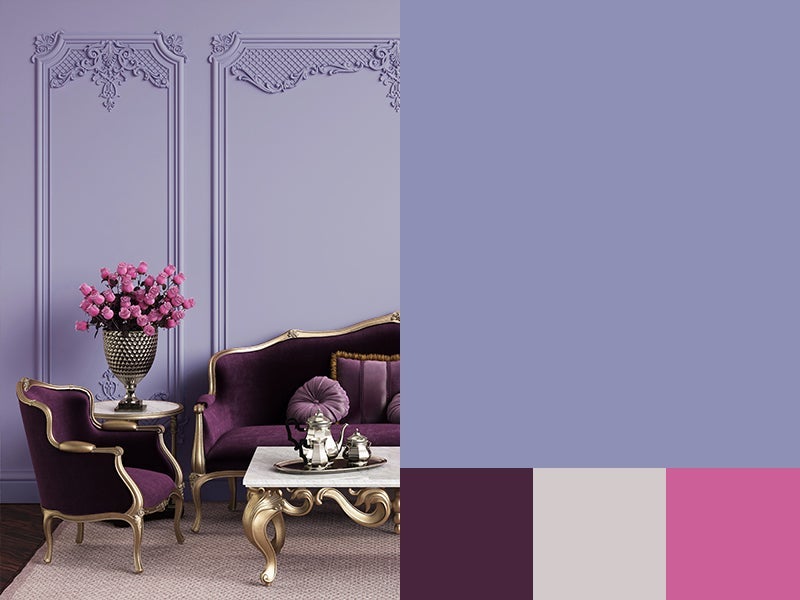 They say that April showers bring May flowers, which seems like it's probably true! When May arrives, spring is in full swing with the sweet scent of flowers in the air. The Color of the Month for May is inspired by one of our very favorite early spring blooms: French Lavender.
Lavender is known for its calming and soothing scent and is often used in aromatherapy practices to help with sleep and anxiety. The color lavender has the same calming effects and instantly promotes a calm and relaxing atmosphere.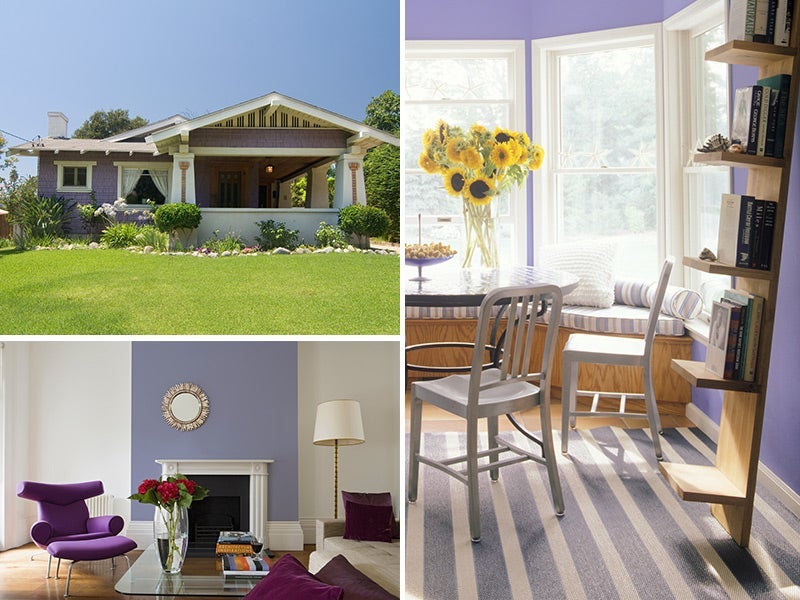 What makes lavender especially unique is that it's both masculine and feminine. it's a soft and gentle tone that is traditionally associated with femininity, but it's blue undertones help to balance it out with some masculine energy. That's what makes it such a great choice for decorating.
For indoor use, lavender walls make a gorgeous statement in a dining room or living room; for these social spaces, look for a shade with a bit more of a bright purple to it-brighter colors help bring energy to the room and encourage lively conversation. For a more serene space like a bathroom or a bedroom, look for a softer shade of lavender with a gray base. This more muted and gentle shade will give you that calm, relaxed feeling you want in these rooms.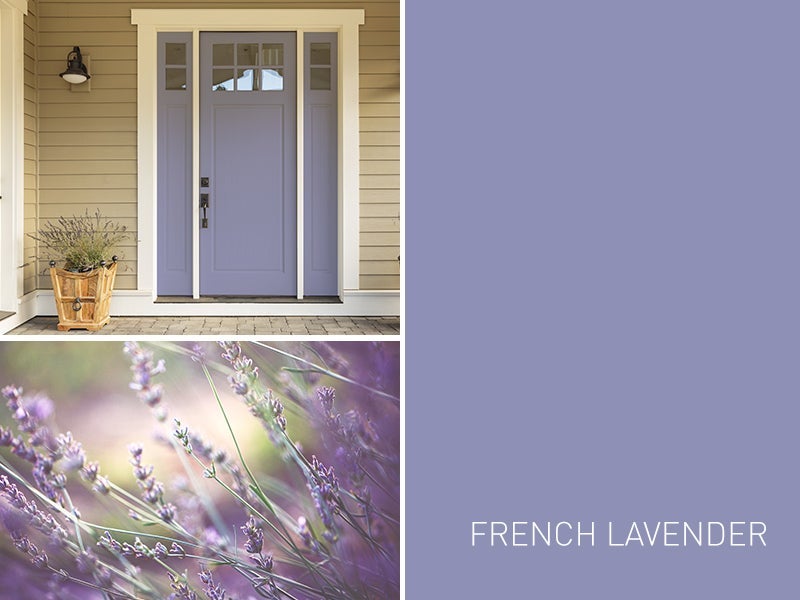 Our favorite way to use lavender paint, however, is on the outside of your home! There's nothing quite like seeing a house with a pop of color. (Talk about curb appeal!) A softer shade of lavender (or lavender gray) looks gorgeous as an allover color for any style of home, especially when paired with crisp white accents on the trim. Certain styles of homes (think classic Victorians) can really rock a brighter shade with more pink undertones-done be afraid to go bold! If an allover color feels like a bit too much, we recommend giving it a try on your front door. it's a great way to add some excitement to your home's exterior while still keeping things neutral. This look is perfect if your home is painted in any shade of gray, from light to dark.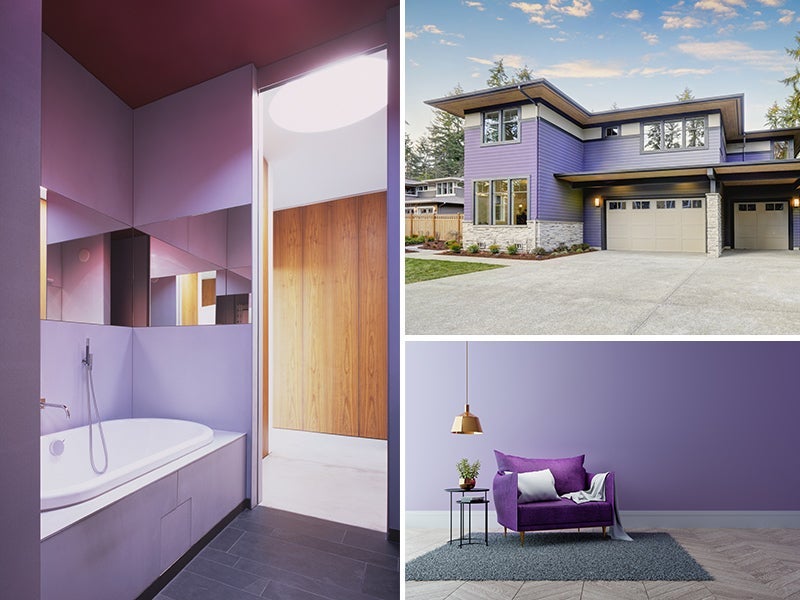 Want more inspiration? Read our previous Color of the Month features: 
April 2020 - Cherry Blossom | March 2020 - Robin Egg | February 2020 - Winter Sunset | January 2020 - Glacier White | December 2019 - Merlot | November 2019 - Mushroom | October 2019 - Licorice | September 2019 - Eggplant | August 2019 - Mint | July 2019 - Blueberry | June 2019 - Vanilla | May 2019 - Guava | April 2019 - Rose | March 2019 - Olive | February 2019 - Mocha | January 2019 - Fresh Lemon | December 2018 - Silver | November 2018 - Royal Blue | October 2018 - Orange | September 2018 - Brown | August 2018 - Magenta | July 2018 - Ivory | June 2018 - Yellow | May 2018 - Peach | April 2018 - Indigo | March 2018 - Green | February 2018 - Red | January 2018 - Gold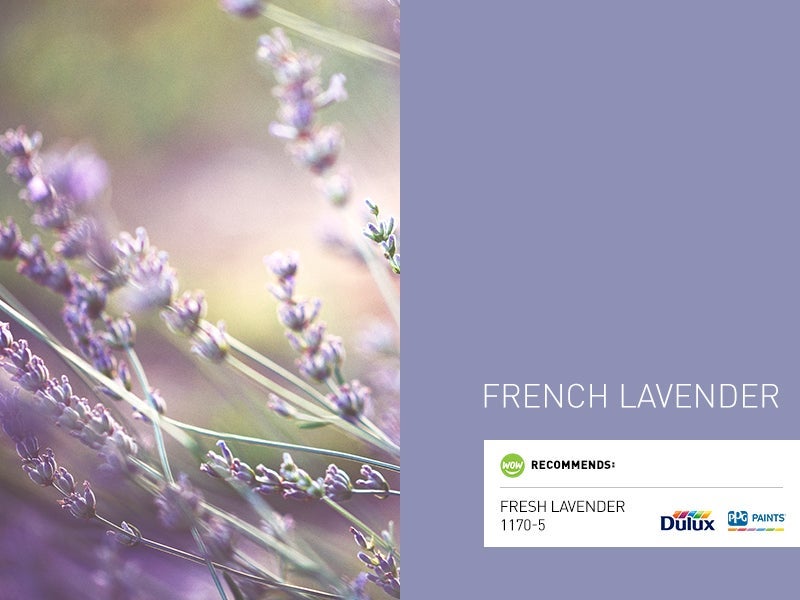 Thinking of trying out French Lavender in your home? we recommend Fresh Lavender PPG1170-5 from PPG Paints & DLX1170-5 from Dulux would be a great fit. Click below to schedule your free estimate: