Unleash Your Creativity: 5 Captivating Fence Painting Ideas to Elevate Your Outdoor Space
Break free from the fence norm: spruce up your outdoor oasis with playful fence painting ideas! Embrace the power of artistic expression and let your fence be the canvas for creativity. Get inspired by these 5 whimsical and eye-catching decorative fence painting ideas to infuse your outdoor space with your personality!
Natural Wood Stain
Let the natural beauty of your wooden fence shine with a simple stain. A stain is a coating that penetrates slightly into the surface of the wood, preserving the look of the natural wood grain while you change colors. You can choose from transparent or semi-transparent paints depending on how much you want the wood's texture to show.
When choosing a stain, pick one that complements the undertones in your house. For example, if your home exterior uses shades of cool grey, stick with cooler tones for your fence.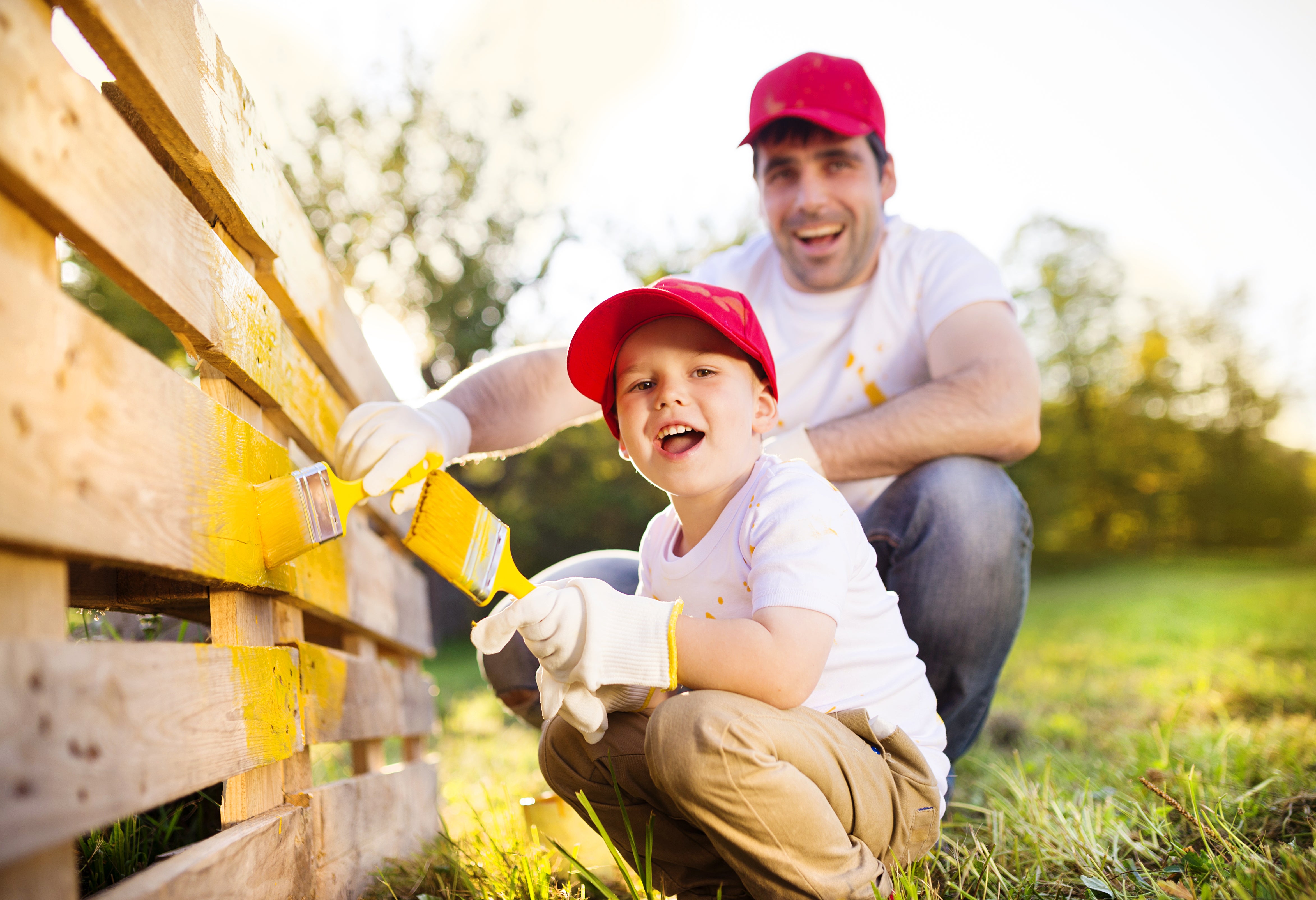 Two-Tone Delight for Your Decorative Fence
Using a pair of paint colors, you can create a dynamic decorative fence with a simple technique. Use one color for the body of the fence and a second for the trim. The two tones add class to any yard. 
Choose contrasting colors to have a greater impact or different shades of the same hue for a subtler touch. A cream base with white trim looks straight from a fairytale, or for a more modern and chic look, paint a black trim on a stained wooden fence.
Be Bold With Accent Colors 
At first, the thought of bright colors on a fence may seem gauche. But when done tastefully, accent colors enhance the look of your home. Pick a color that harmonizes with the exterior of the house and your landscaping. Again, consider the undertones of the colors and the energy you want to create. 
When you find that perfect paint color, your house will pop! Maybe you'll paint an accent color on a few panels or use it on the entire fence. Use your decorative fence as a chance to show your personality!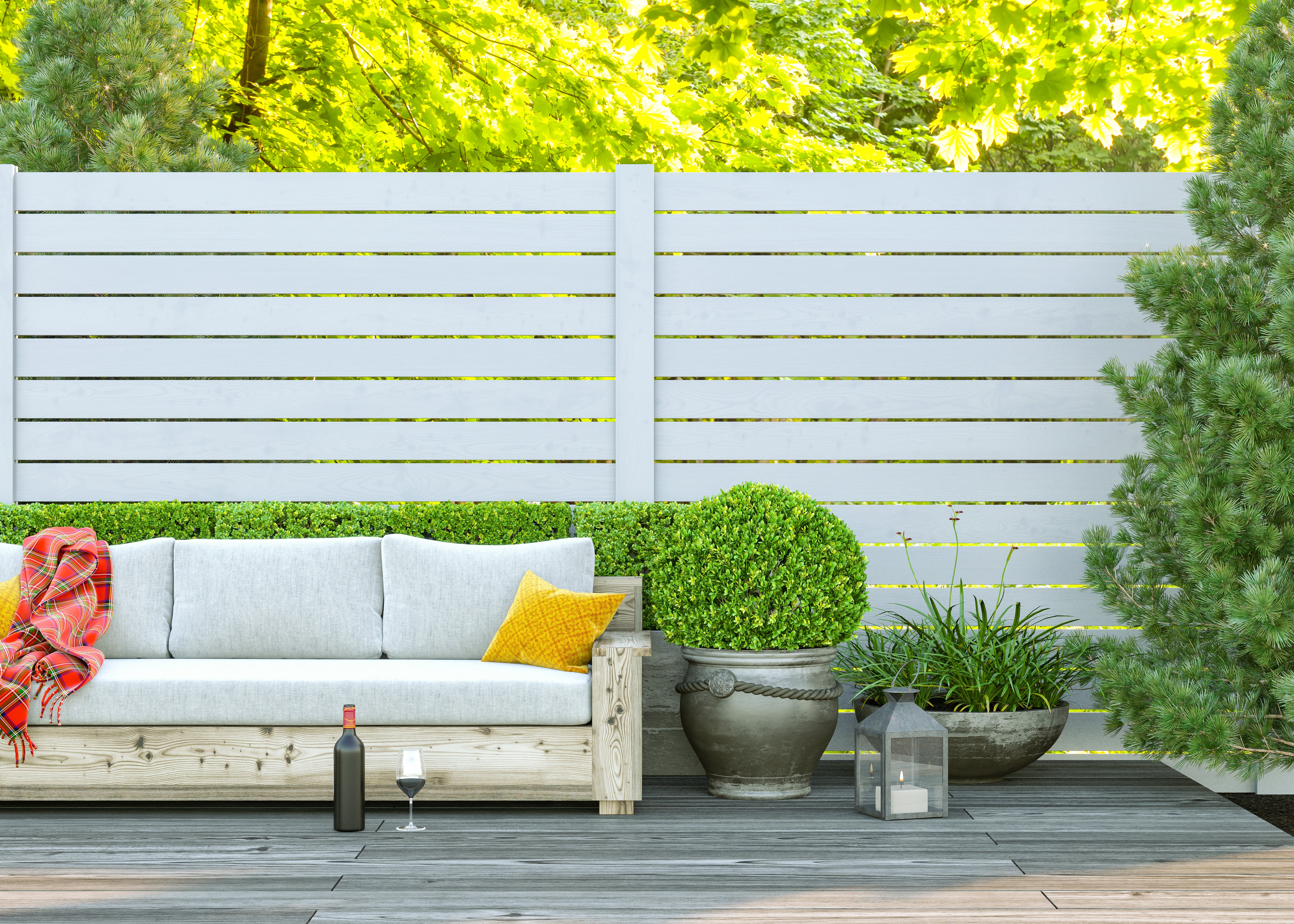 Stunning Geometric Patterns
Want to show your personality without a ton of color? Paint patterns on your fence! Even for the least artistic among us, there are stencils and taping techniques to make patterns come out crisp and gorgeous. 
You'll want at least two paint colors for your pattern; we think patterned fences look amazing with a monochromatic scheme or colors with more contrast. Refer to color theory to help you choose tones that complement each other and your house.
Let Your Decorative Fence Speak Up With An Artistic Mural
If you really want to go above and beyond with your fence decorations, those panels of wooden slats make the perfect canvas for a beautiful art piece. Let your dreams run wild! But just because you have creative freedom doesn't mean you should go without a plan. Sketch out your vision and consider the look and landscaping in and around your house. How can you capture the essence of your home with a mural?
Work With WOW
A beautifully painted fence can elevate the look of your outdoor space—and there's more than one way to do it! Consider what aesthetic you are trying to achieve, from garden parties to rustic chic. The incredible painting teams at WOW 1 DAY Painting can transform your yard before your eyes. Get in touch today to turn your dream decorative fence into a reality.
Exterior Painting
In The News
Paint Colors
Remodeling Ideas