Boost Your Home's Resale Value with These 3 Exterior Painting and Curb Appeal Tips to Maximize ROI
Exterior painting can boost your home's curb appeal and resale value. Maximize your ROI with these color tips!
Home renovation projects are not only great for keeping your living space inviting, but they can also significantly increase your home's resale value, especially if you plan on selling your property in the near future. One of the easiest and most effective ways to give your house a modern and updated look is by adding a fresh coat of paint. Not only does it make your home more appealing to potential buyers, but it also provides a range of practical benefits that protect your property from weathering and water damage.
When it comes to exterior painting, the benefits go beyond just aesthetics. In fact, a fresh coat of paint can act as a protective barrier, preventing moisture from seeping into the home's structure, which can lead to mold and mildew growth. By applying a high-quality paint, you can safeguard your property from the harsh elements and keep it looking its best for years to come.
If you're looking to sell, you want your home in tip-top shape to entice buyers. Let's explore some ins and outs of exterior painting, from choosing the right colors to some tips for boosting curb appeal.
Choosing the Right Color Scheme
When it comes to maximizing home value via exterior painting, choosing a suitable color scheme is critical. Think of your home as a canvas. The right colors can make a home look more prominent, modern, and inviting; however, the wrong colors can close off your property and drive potential buyers away.
Consider your home's architectural style, the surrounding landscape, and the neighborhood's overall aesthetic. When in doubt, neutral colors such as beige, gray, and white can usually serve—they blend in well with most landscapes while adding elegance and sophistication.
To select a suitable color scheme, consider using online color visualizer tools and consulting with professional exterior painters. The professional exterior painters can provide valuable insights into the latest color trends and help you choose colors that complement your home and neighborhood.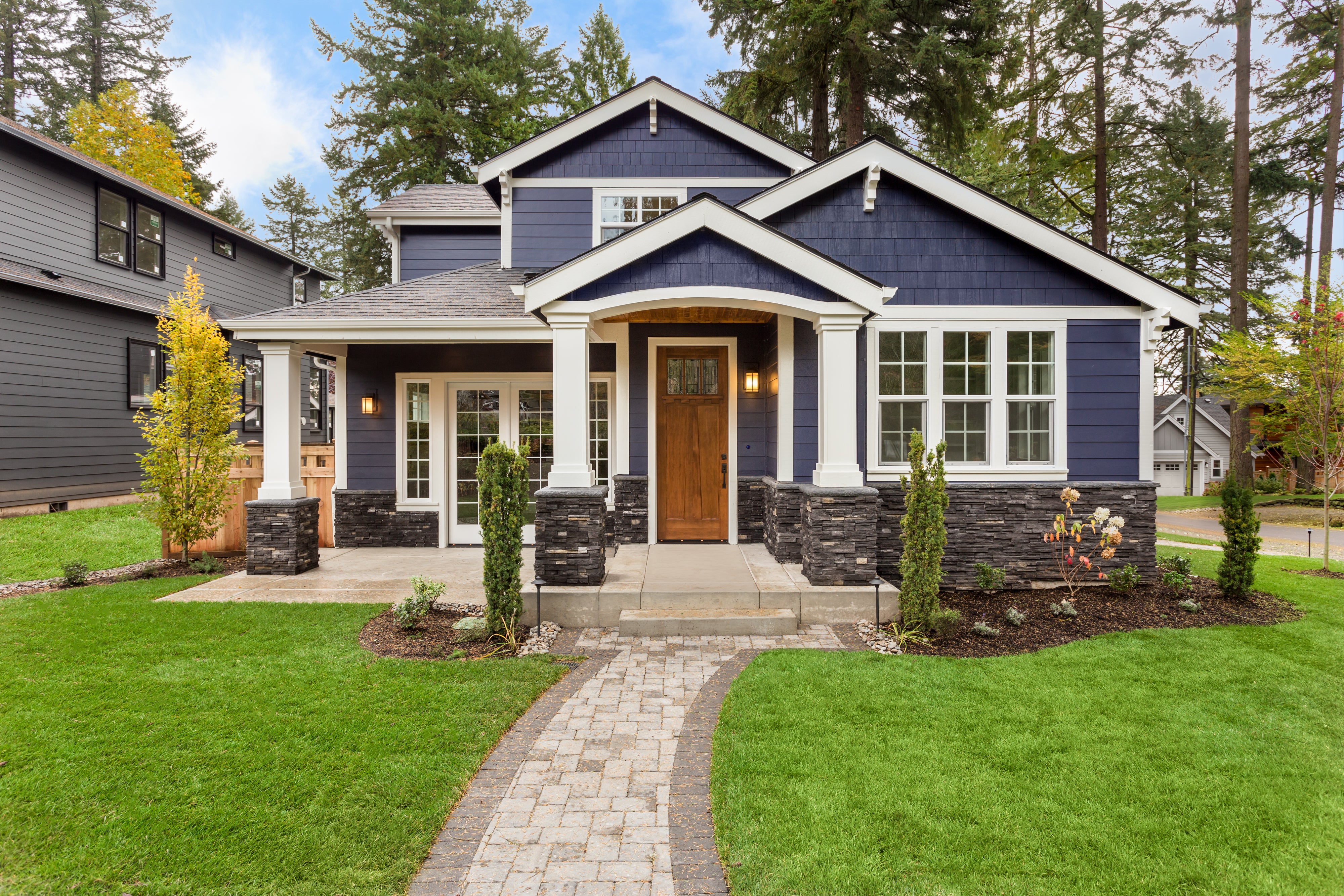 3 Exterior Painting Ideas to Boost Curb Appeal
1. Accent Colors 
Neutrals are great for blending your home, but an accent color set against those neutrals can make your property stand out. Use accent colors to highlight key features such as the front door, shutters, or trim. A bright touch of color to catch a potential buyer's eye could pull them up to your driveway.
2. Contrasting Colors 
With exterior painting, contrasting colors create depth and dimension, making your home more visually stimulating. For example, a light-colored body with a darker trim creates a striking contrast that can give your home a larger, more modern appearance.
3. Monochromatic Colors 
Monochromatic color schemes convey cohesion, making your property seem more polished and sophisticated. It shows that you really put some thought into the painting process! For example, you can use varying shades of gray, beige, or blue to create a subtle, elegant look that appeals to a wide range of potential buyers.
Exterior Painting Can Boost Your Home On The Market
Exterior painting is an excellent way to increase your home's curb appeal and resale value. By choosing the right color scheme and applying techniques such as accent, contrasting, and monochromatic colors, you can transform your home to make it pop in a competitive real estate market. 
Whether you're planning to sell soon or want to update your home's aesthetic, exterior painting is a bright and practical home improvement project you can tackle today with the help of the pros at WOW 1 DAY PAINTING. Our team will turn your exterior painting project around the very same day—and ensure it's the most professional paint job your home has ever had.
Are you ready to spruce up your home's exterior and boost its market value? Give us a call today!
Exterior Painting
In The News
Remodeling Ideas