8 Color Schemes for Holiday Decorating
Sarah Robinson
The holiday season will soon be upon us. It won't be long before your home is filled with friends and family, so you want to make sure your home is ready to entertain. Now is a great time to get a jump on things and start planning your seasonal decorations ahead of time. That way, you'll be ready to welcome guests in style—even if you're not expecting them! Don't worry, even though you've freshly painted your walls a non-seasonal shade of yellow or bright blue, we've got suggestions to help you fill your home with holiday cheer.
The first (and most important) step in planning your home's holiday decor is to design your color theme. For each room, take a look at the wall colors and choose complementary tones that really let the wall color shine. Do you have a feature wall you want to showcase? Would you prefer a more toned down look, or do you want something more bright and fun?  Here are some ideas on how to highlight your wall colors to give you a starting point.
Keep it natural
The beauty of this concept is that it works perfectly with just about any wall color. When creating your holiday look, bring in lush tree garlands (either real tree branches or fake), decorative elements made from natural wood, cinnamon sticks as accents, and silver or gold metallic highlights. For your tree, try a garland of burlap ribbon, highlighted by warm white lights and metallic ornaments.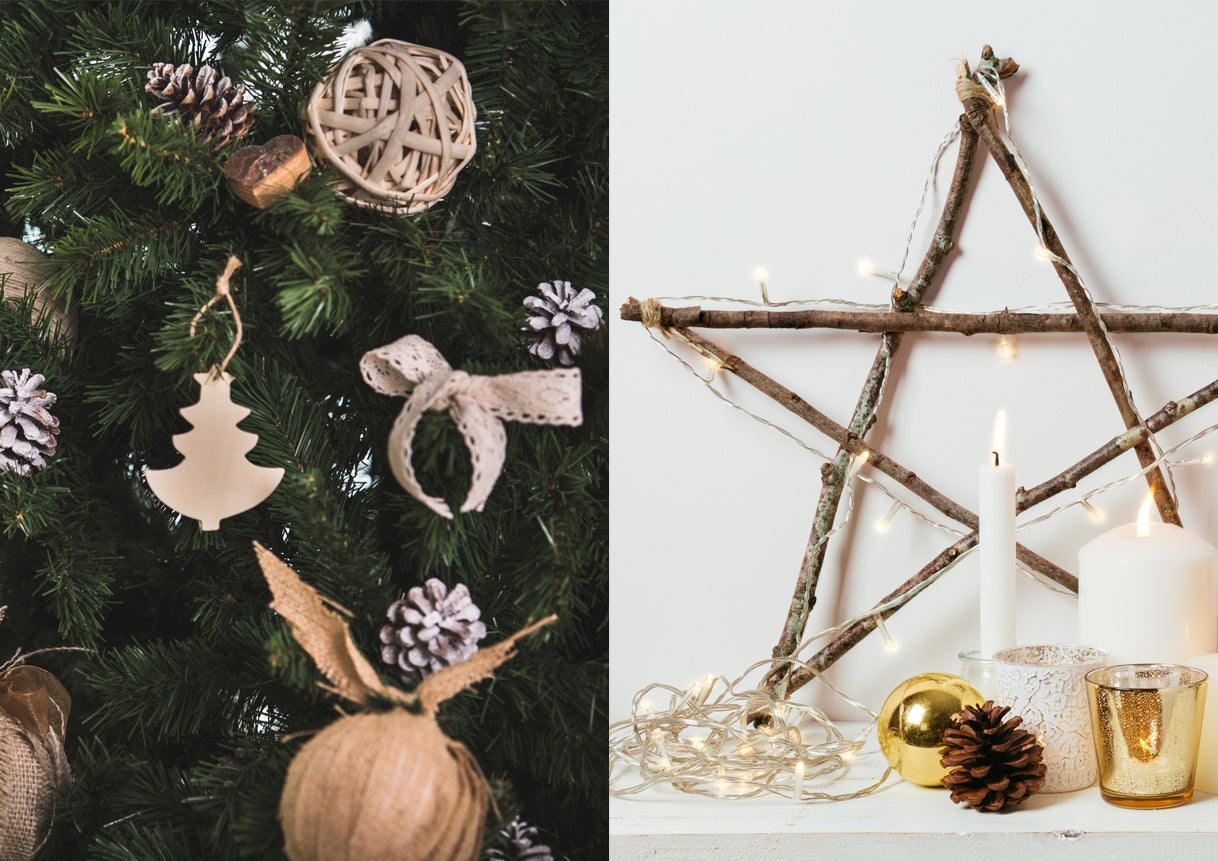 Create an indoor winter wonderland
Don't worry, we're not suggesting you bring actual snow inside! We're talking about using a bright snow white as your base color. This look is perfect for those who already have white walls or use white heavily in their space. For dressing your dinner table, start with a crisp white tablecloth and add pops of cranberry red through candles, napkins, charger plates, and even real cranberries in your centerpiece.
If you're really feeling bold, go with a bright white artificial tree. Add a white garland in a soft and warm texture, and add pops of bright red with ornaments. Whoever thought that basic while could be so bold?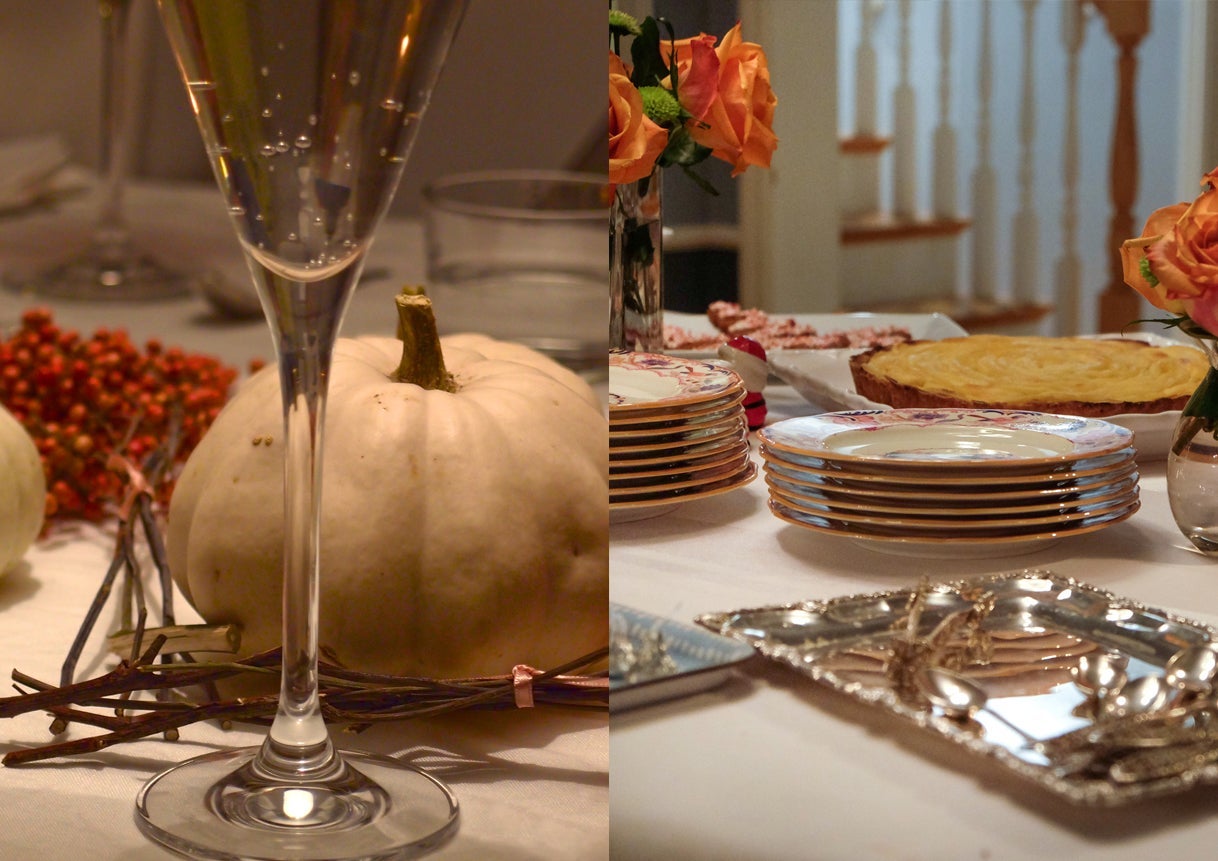 Minimalist metallics
With holiday decor, it's tempting to go over the top with bright colors and all gold everything. For a more modern and stylish twist, opt for metallic ornaments in a more minimalist design. Look for smaller, more dainty pieces that won't overwhelm and take away from the natural beauty of your tree. The beauty of this concept is that it works with practically any wall color. Just be sure to choose the right kind of patina—some colors might work better with more matte finishes, while others might call for supreme shine. For this look, think of metallics as neutrals—you can pair them with just about anything, from rich dark colors, to brights, and neutrals too.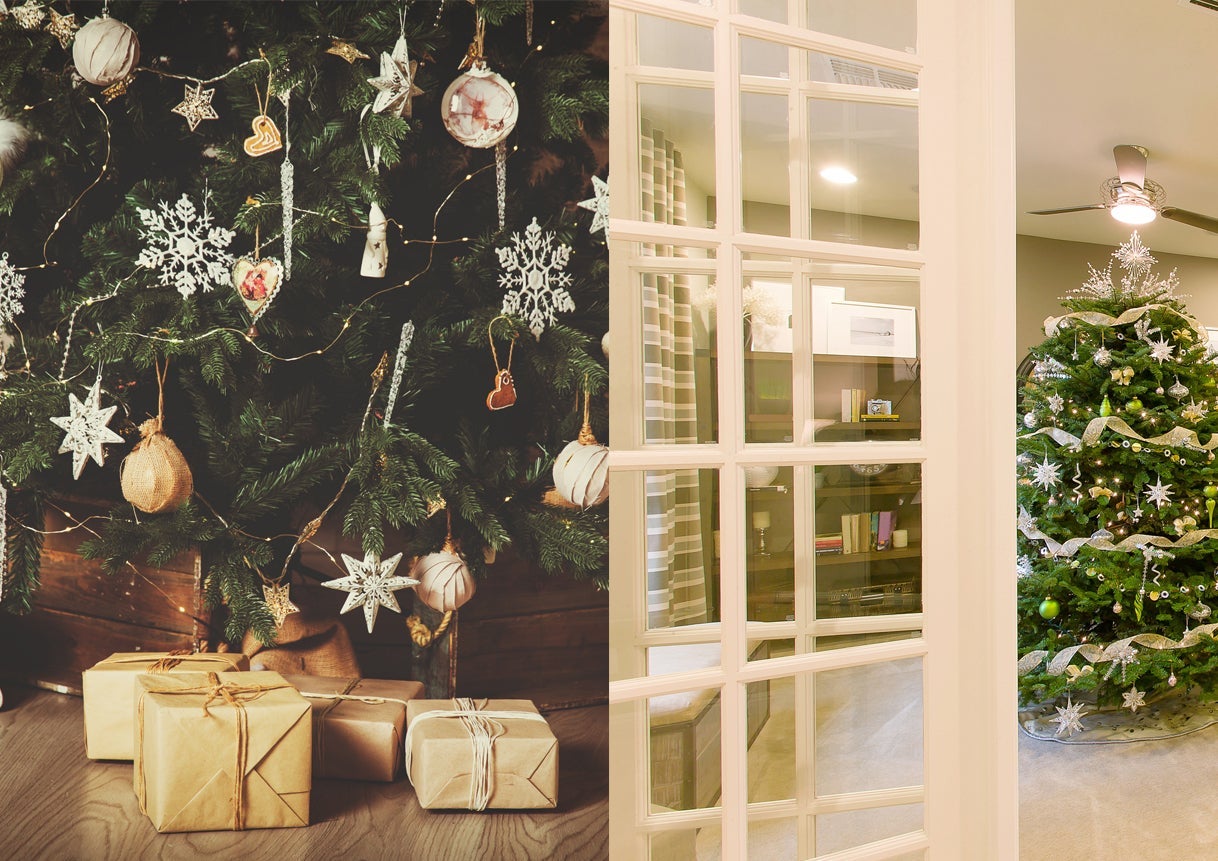 Pretty in pink
Soft pink walls are becoming more and more popular. While we're used to seeing the traditional red and green color scheme when it comes to holiday decorating, this doesn't work with every color scheme. If you feel like changing it up, why not try replacing the red with shades of pink? When setting your table, opt for fluffy peonies in pink instead of the classic poinsettias. To complement the pink, swap out the forest green for a malachite or more turquoise tone. This palette works really well with soft grays, warm whites, and any pastel wall colors.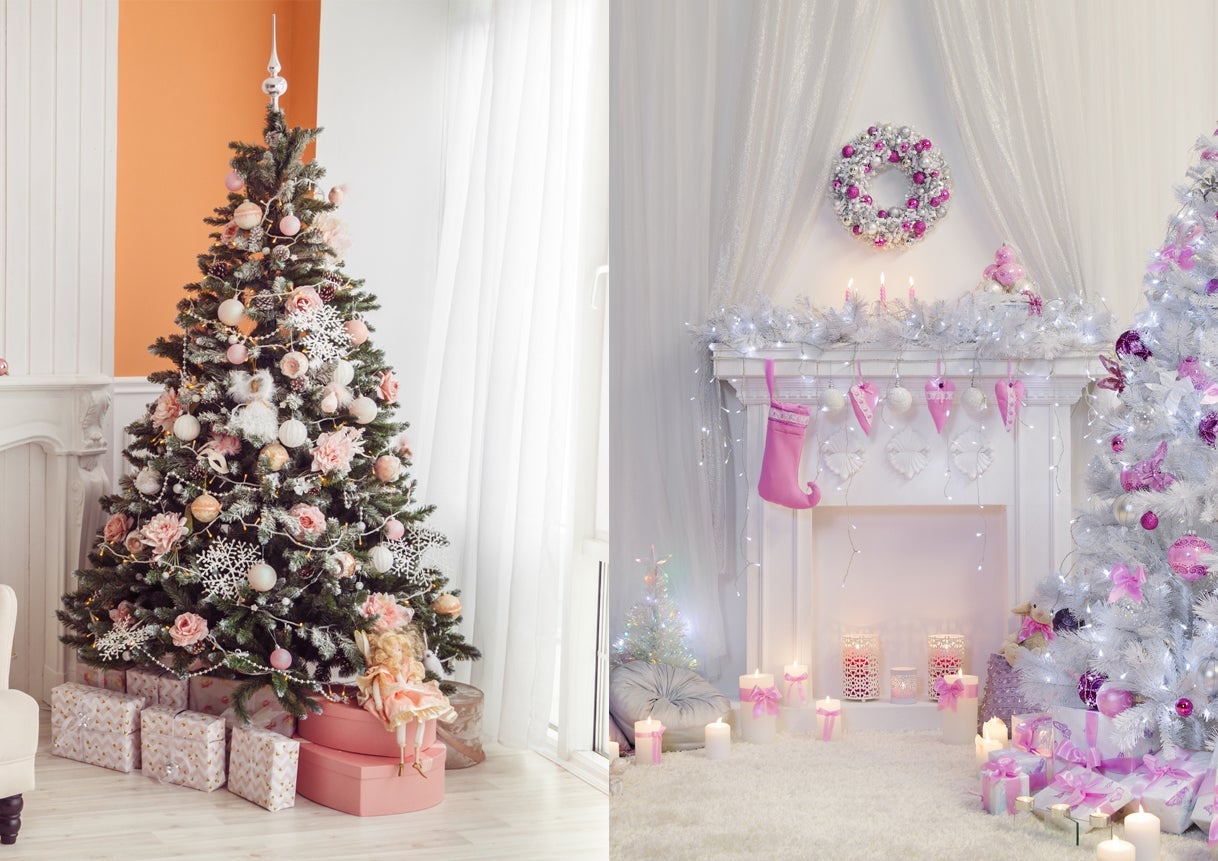 Sunny citrus
A bright or pastel yellow wall gives you some wonderful options for creating a cozy atmosphere. Add in dark green natural boughs, garlands, and wreaths, and accent with ornaments in bright citrus colors like tangerine, lemon, lime, and orange. Even better, use the actual in-season fruits as decorative elements. A jar full of lemons as a centerpiece, and bright clementines worked into garlands are both gorgeous touches. (Of course, faux fruit ornaments work beautifully too!)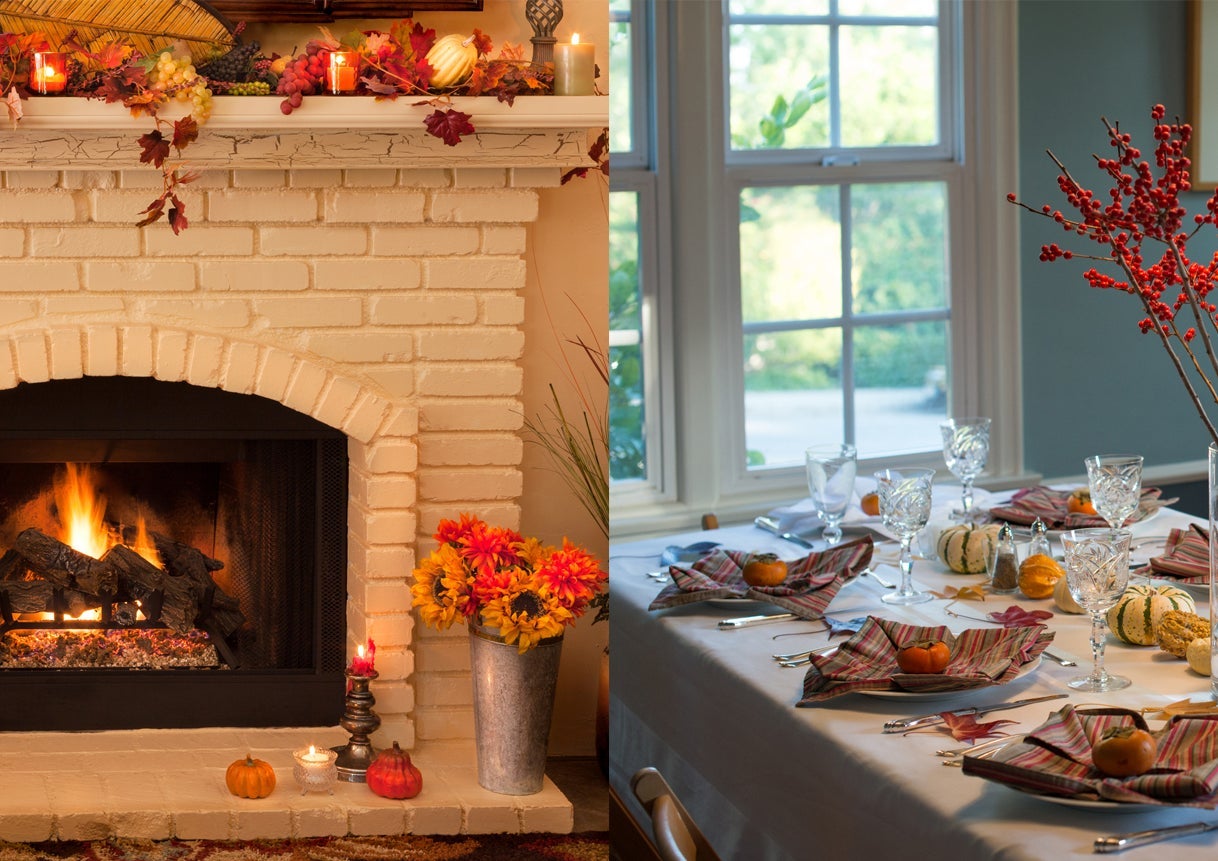 Go for gold
If you've got a neutral color scheme already, adding gold accents is the perfect way to dress it up for the holidays. It's a luxurious look that truly stands the test of time. Dress up your tree and wreaths with gold ribbons, baubles, and ornaments. Add cute festive gold trinkets on tables and shelves to create a festive look that is chic, sophisticated, and not too over the top.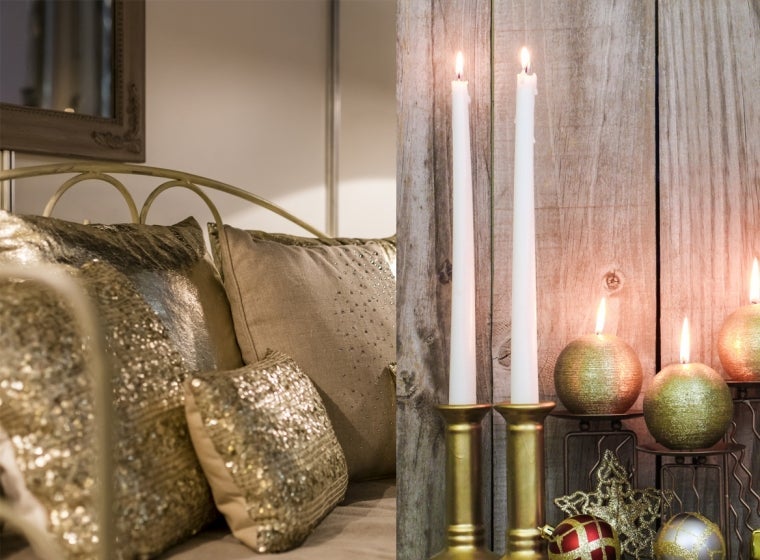 Bright and cheery red
If you've got a red accent wall, it's not hard to create a concept that really pops. For a more opulent flair, go with traditional gold and green. To create a more rustic vibe, try pairing it with tan or orange. You can also add different shades of red to create a rich and warm feeling in the space.
Even without red on the walls, you can't go wrong with using red as your base color for your holiday look. It pairs perfectly with neutral rooms, particularly spaces painted in a soft gray or white. It also pairs perfectly with shades of blue, green, and golden yellows.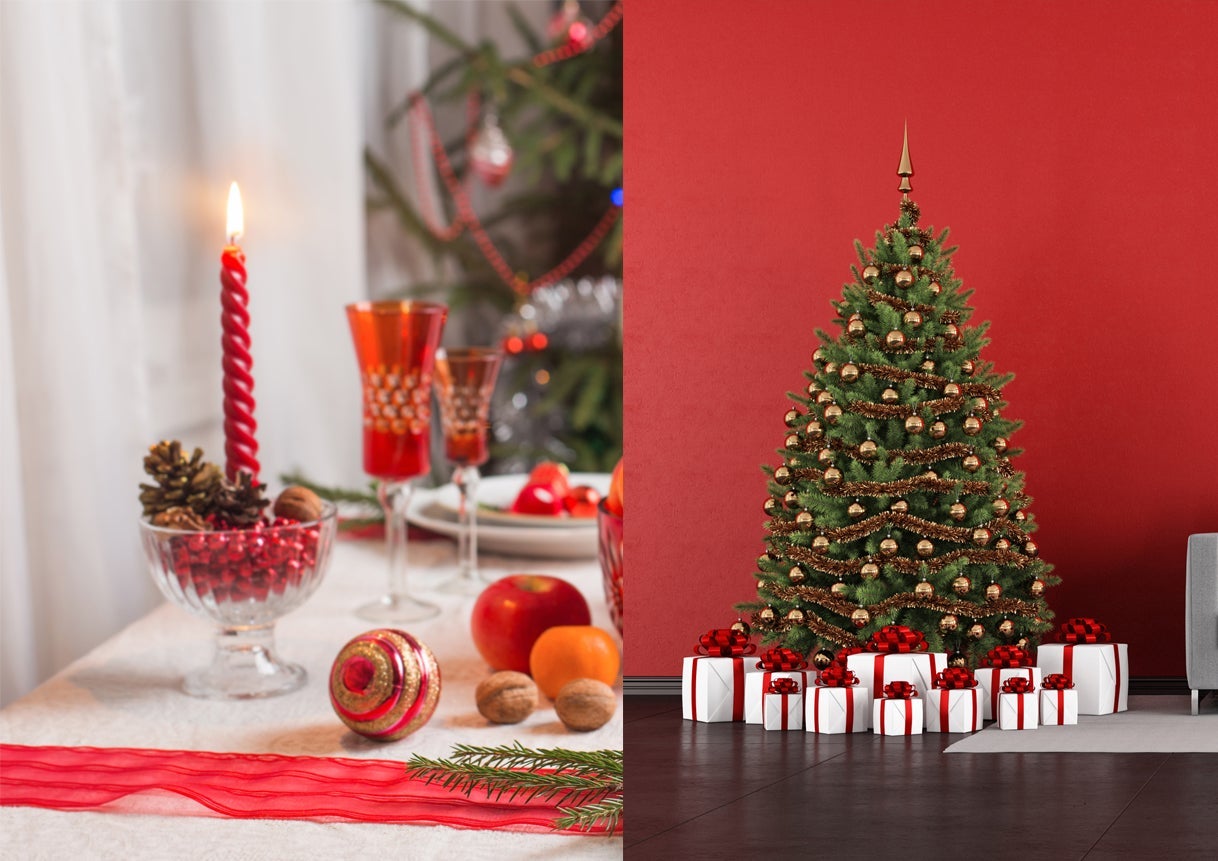 Beautiful, bold blue
A blue room gives you a great base to work with. Adding silver and gold instantly creates an elegant setting that is perfect for entertaining. For an aura of simple sophistication, you can add white elements and even play with brighter and lighter shades of blue as accent colors. For a contemporary spin, you can also add pops of bright green.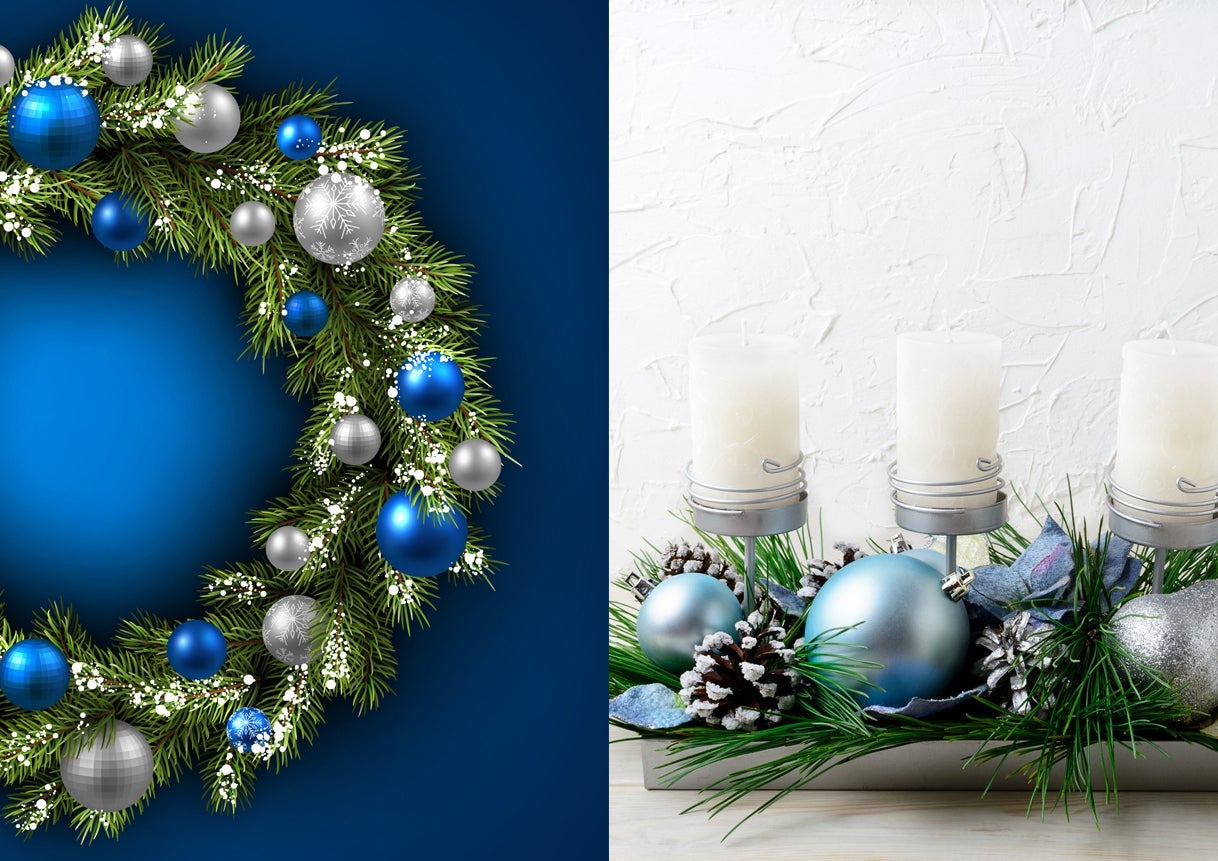 Once you've chosen your color palette, you're ready to have some fun. Choose pieces that match your theme, and try to add excitement by mixing up different textures, shapes, and sizes. Add ornaments, trinkets, wall hangings, and whatever sentimental items you want others to see. You can change up your throw pillows and flower arrangements to match your seasonal style too.