How to Prepare Your Home for Exterior Painting
Sarah Robinson
Exterior painting is a great way to instantly update the look of your home from the outside. It instantly adds that ever-important curb appeal and can make it look like new! However, it's also a crucial part of maintaining your home. Depending on what the weather is like where you live, you may need to refresh your exterior paint job every five to ten years to ensure your home stays protected from the elements for years to come.
When it comes to exterior painting, there is a little bit of prep work required. It's important not to skip these crucial steps, as they can help make sure your paint job lasts for many years to come. The first step to take is perhaps the most important piece of outdoor painting preparation—pressure washing.
Pressure washing your home for painting
Why should you pressure wash before painting your home? Essentially, this step ensures that you have a clean surface to paint over. Pressure washing removes dirt and dust buildup from the house, which helps to ensure you get even paint coverage. It can also remove flaking and loose paint that you would otherwise have to scrape off. If you don't clean your surface before painting, the paint won't properly bond to the surface of the house. Any dirt or residue you paint over could eventually loosen and take the fresh paint off with it.
First, you'll need to get your hands on a pressure washer! If you don't want to purchase one, you can often rent them from a hardware store or home improvement store. One thing to note is that pressure washers can have different pressure ratings. Make sure you stand far back enough from the walls as you work, so you don't damage the surface.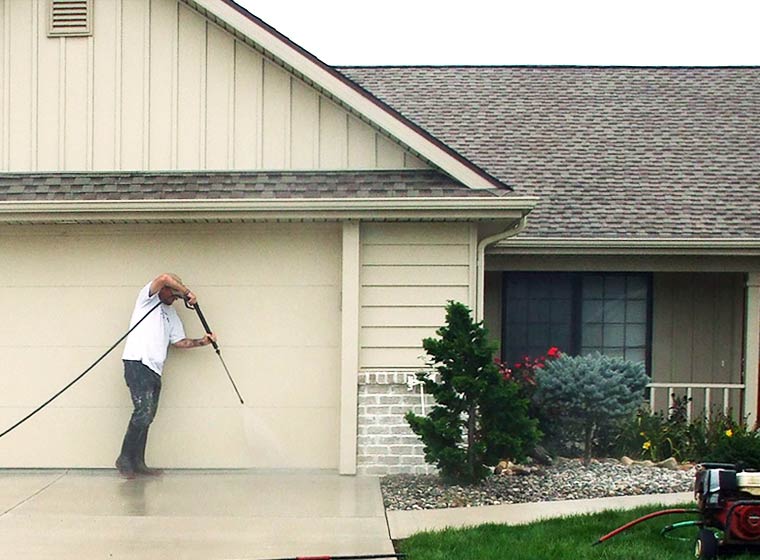 Another thing to consider is timing. You want to make sure the surface has enough time to dry before you paint it, so plan to do it a bit ahead of time. A couple of days is ideal, but you can pressure wash up to a month before your painting day if needed.
Next steps in preparation for exterior painting
After you've pressure washed all the necessary surfaces, there are a few other things you'll need to do in order to get your home ready for painting.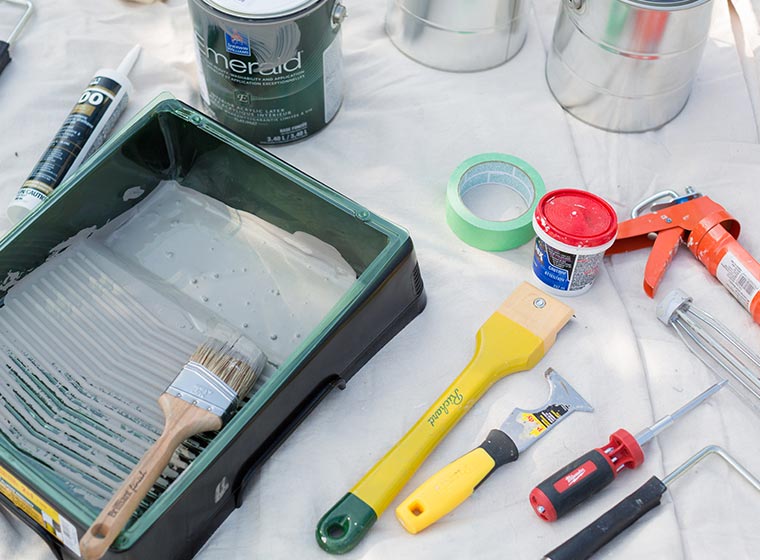 1) Repair any damaged surfaces
Take a walk around the perimeter of the house and take note of any damaged areas. This could include several different types of surfaces such as wood, masonry, metal, siding, or stucco. Fill any holes and sand them smooth once they're dry.
2) Scrape off any loose paint
After pressure washing, you might still notice some spots with loose paint. To remove this, you can use a scraper or sandpaper. Just make sure you put a drop cloth down first to make cleanup easier!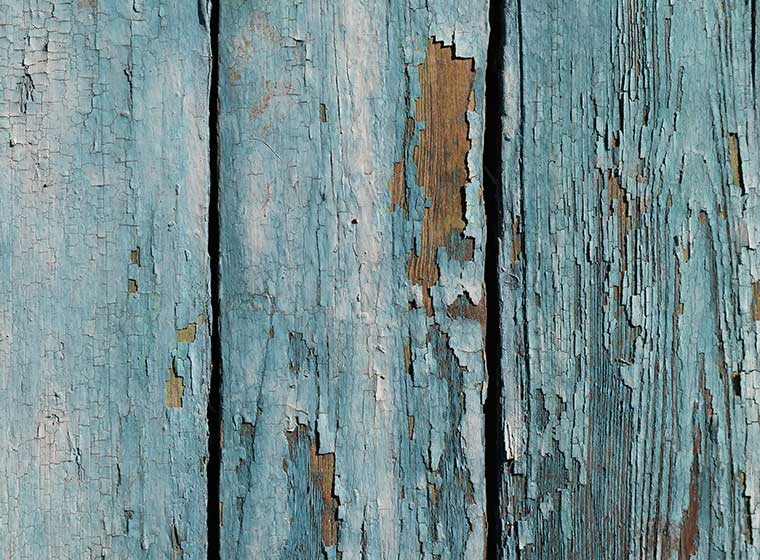 3) Repair the trim
If you notice any gaps between the house and the trim around the windows and doors, you can easily fill these in with exterior caulking, which can easily be found at a home improvement store.
4) Cover your doors, windows, and lights
This is the last step before you're ready to paint! Tape off any surfaces that you don't want to paint to keep those lines nice and smooth. You might also want to cover these surfaces with plastic sheets, especially if you're using a sprayer to paint.
As you can see, painting your home's exterior requires quite a bit of prep work. While it might take a bit of time, it's definitely worth it! If you take the time to properly prep your home, you'll get the best results possible. That's why it's always best to hire a professional painting company to handle these big exterior paint jobs.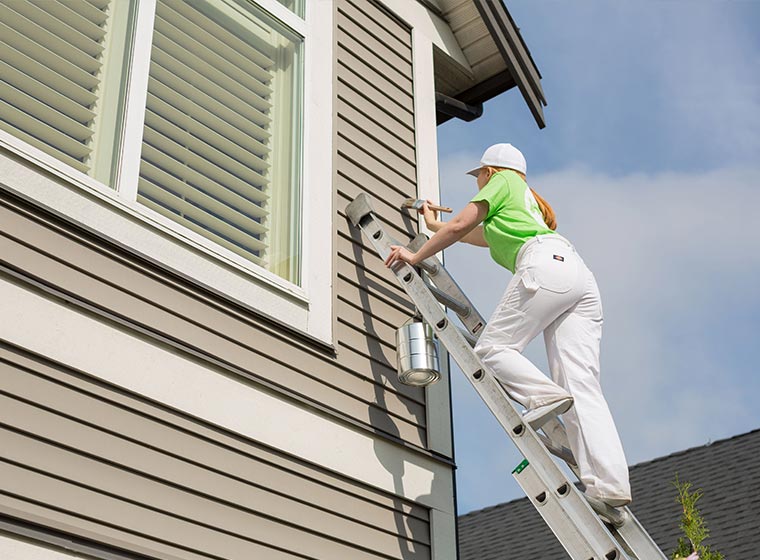 When you work with WOW 1 DAY PAINTING, you won't have to worry about doing any prep work—we'll take care of everything for you! We're experts at exterior painting and know how to get all the prep work done properly and quickly, so you can enjoy your freshly painted home as soon as possible. If you're ready to transform your home, we're ready to help. Book your free, no-obligation estimate today!