The Best Colonial Exterior Paint Colors for Your Home
Sarah Robinson
Colonial-style homes are very popular in North America. With so many different styles of colonial homes, it can be tricky to decide on a color scheme that highlights the best features of your home. As we take a look at a few different styles of colonial homes, we'll give you some ideas on which colors to use, whether you want to stay true to the historical palettes or create a more modern look.
Exterior Paint Colors to Modernize Your Colonial Homes
Colonial style homes are named as such because they were built by colonists who based them on similar styles of homes in their motherland. The styles of these homes were also influenced by the different materials they had around them, which, in turn, influenced the classic color palettes.
Classic Colonial
The earliest colonial homes were quite simple and didn't have a ton of ornate detail. These homes were built with practicality in mind, and that is also reflected in the typical color schemes that were used. For this style of home, you'll usually see dark browns and earthy tones. This is largely due to the limited paint choices during the colonial era—most shades were limited to colors that could be created from natural elements: sienna, ochre, and umber. In addition, many homes were only painted on the trim, and the natural wood shingles were left to darken naturally (hence the dark brown).
For a more modern twist on this classic style, you could try darker neutrals like gray, or a warmer brown, paired with a pop of color on the trim using green or deep red.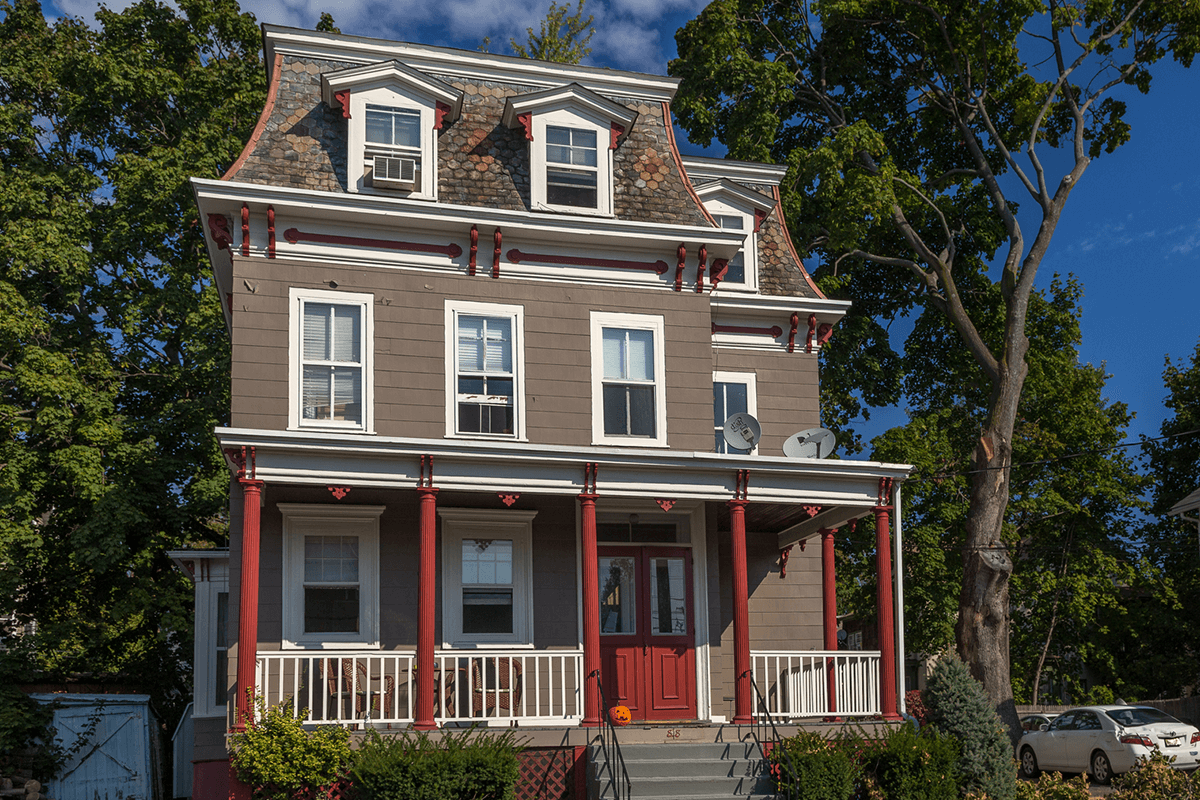 Dutch Colonial
A Dutch colonial home is easily identified by one distinct feature: the gambrel roof. Since this feature is fairly prominent and stands out on its own, this style of home often features more neutral tones. For a Dutch colonial, the most classic pairing is an allover white with navy or black trim. However, you'll also often see warmer beige as the main color with crisp white trim. To modernize these classic pairings, try painting the shutters a different color from the rest of the trim—go with a darker color to create some contrast.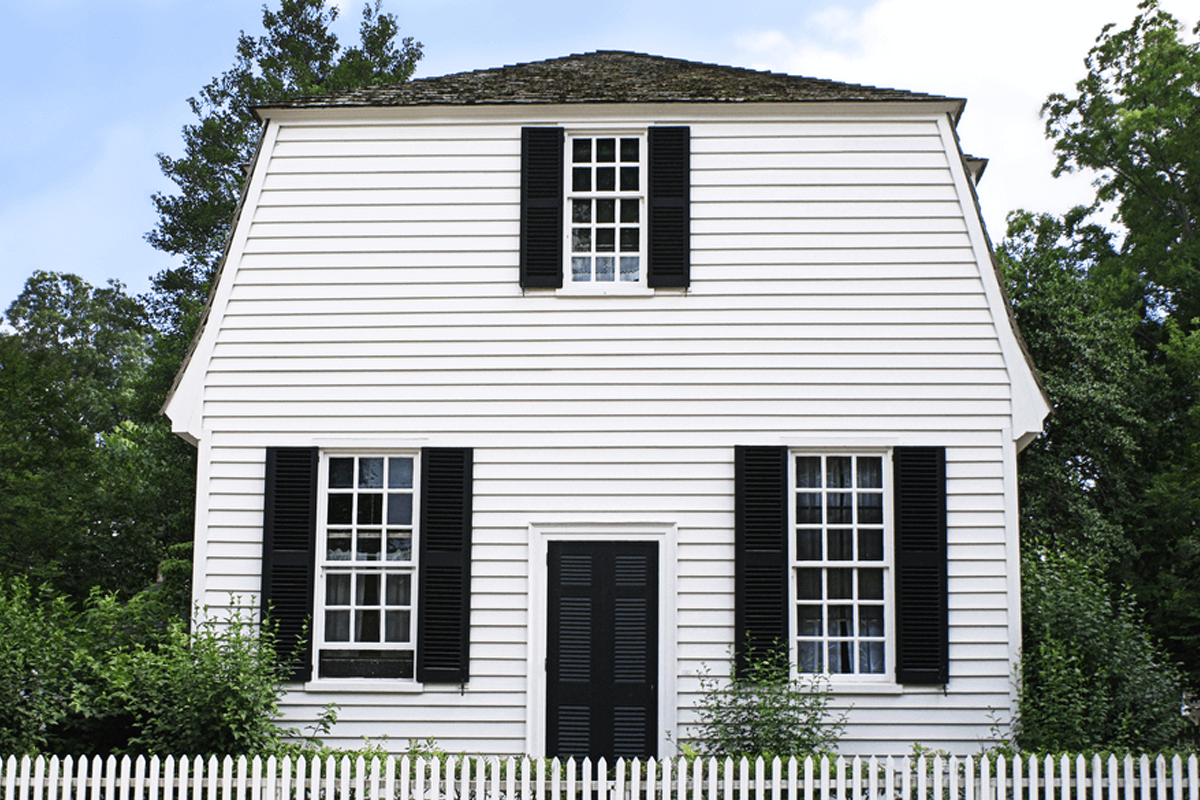 Spanish Colonial
These homes take inspiration from classic styles of homes found in Spain and Mexico. This style of home lends itself to playing with vivid colors. Since they often have terracotta roof tiles, the main exterior color is best to keep neutral, like a creamy white or soft beige. The accent colors are where you can really have some fun! Accents on trim, doors, and shutters can be bright and bold—think yellow, turquoise, or deep red.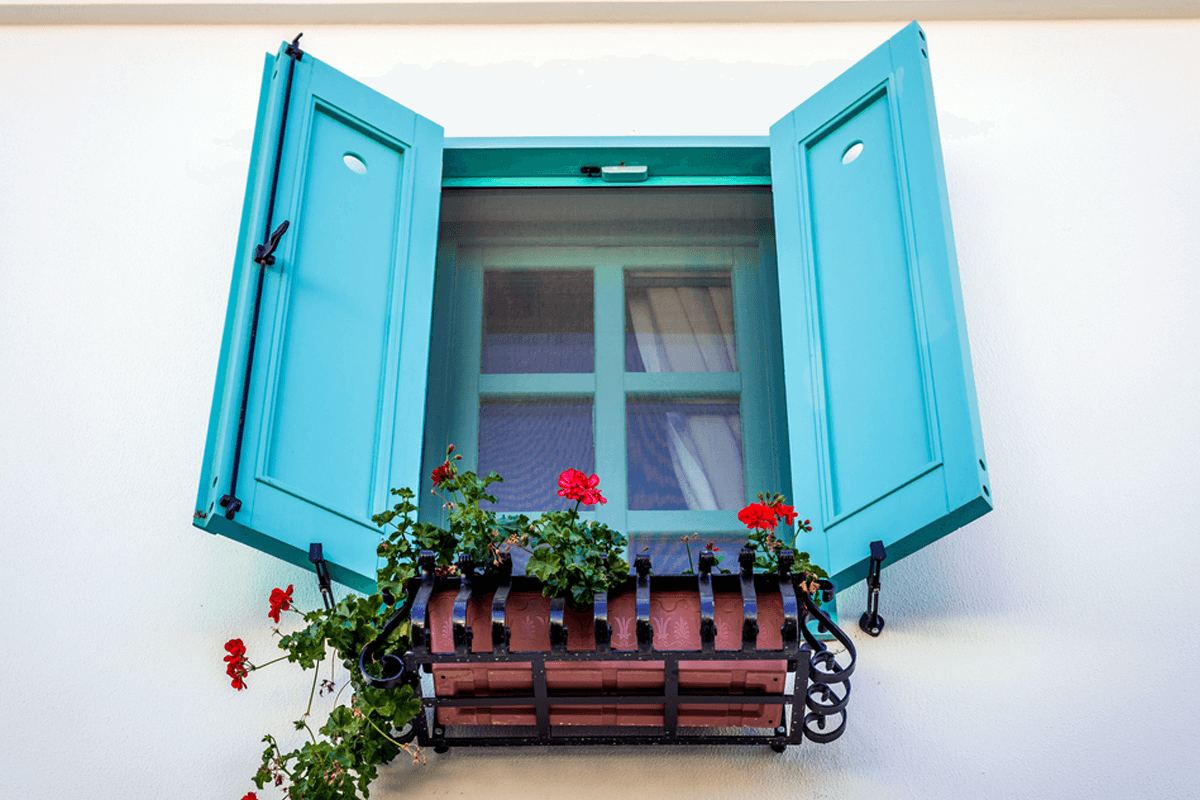 Georgian Colonial
Many of these homes are made of brick. For these homes, it's best to showcase the natural color of the brick and choose accent colors to highlight it. Keep it simple with a creamy white trim that will really showcase the natural tones in the brick.
For wood versions of this style of home, brighter colors are more common. Think buttercup yellow with white trim and dark green or black shutters, or a bright blue with white trim and a darker brown or red door.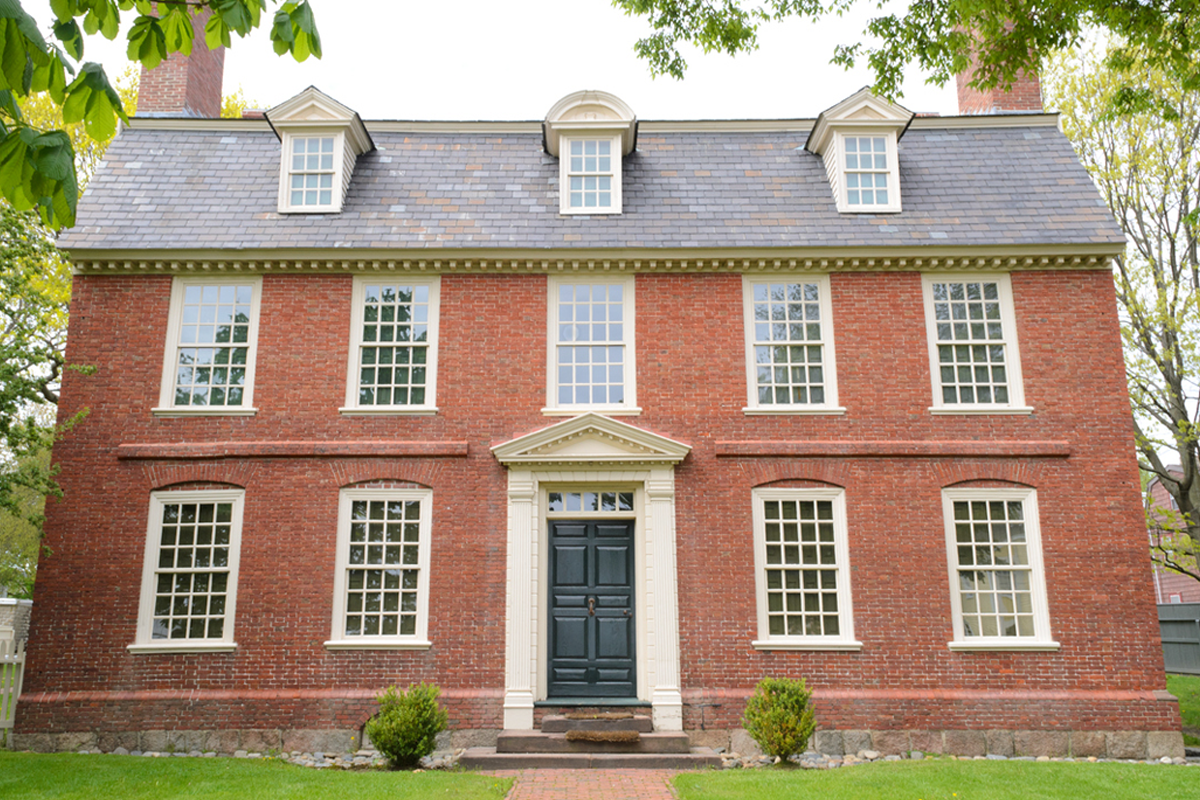 Colonial Revival
These newer versions of classic design styles lend themselves to experimenting with color. If you want to stick to neutrals, try a more modern blend of a mushroom gray with white trim, and a deep blue for accents on doors and shutters.
If you want to play with color and not just stick to neutrals, don't go for the electric shades you sometimes see on Victorian-style homes. Stick to classic shades of blue, light yellow, or deep red and accent in classic white trim with darker shutters.
You can also try a tone-on-tone look with varying shades of gray: medium gray for the main color, classic white trim, and darker gray shutters. You can then add a pop of color with a bright red door.