Auburn Painting
Now proudly serving Auburn and the surrounding areas!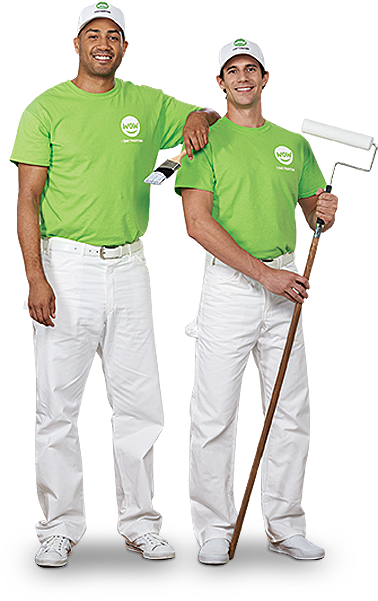 Professional Auburn Painters
When you have painting projects to be completed around the house or in your place of business, there's no time to waste with taping edges and applying coat after coat. When you want guaranteed awesome results from Auburn painting experts, you can turn to WOW 1 DAY PAINTING for fast and friendly results. Indoors and out, We'deliver the stroke of genius that helps create happy customers.
Estimate, Prepare, Paint
The WOW 1 DAY PAINTING process is fast and friendly above all else. Yes, We'deliver the quality you expect in a timeline that's unexpected, but We'don't cut corners to do it. We have a proven process to get every job done so fast that you blink and you'll miss us. It all comes down to estimate, prepare, and paint:
Estimate: each and every customer receives a personalized, detailed proposal outlining our painting services and the total cost of your paint job. Our Auburn painting contractors deliver estimates with an up-front, accurate price and our professional painters work to get your job done on time and on budget.
Prepare: we provide all customer with a checklist of items to help you prepare the space for us to paint. This way our Auburn painting service crews can start your project on time and complete it quickly. You won't believe what a difference a day makes!
Paint: now comes the easy part. We'll make sure our Auburn painting team has the right number of friendly, professional painters to complete your painting job in no time.
Residential Painting Services
At WOW 1 DAY PAINTING, our Auburn painting crews offer a variety of residential painting services. With each painting project we promise to deliver guaranteed awesome with the extra stroke of genius you're looking for in your home. Our residential painting services include interior and exterior projects.
Inside your home we can help you splash a fresh new color on the walls of any room, from kitchens and baths to foyers, hallways, and nurseries. Our goal is creating happy customers. Beyond simply painting your walls though, we offer other services along with our residential painting that include:
Repair of drywall issues
Cabinet painting for a fresh look to kitchens and baths
Wallpaper removal
Popcorn ceiling removal
Outside of your home, We'deliver the same quality you expect in a timeline that's unexpected. No matter what time of siding you have we can give your home a fresh look, from wood and composite to vinyl, aluminum, and even stucco. We'll deliver great results every time! Additional residential Auburn painting services for the exterior include:
Deck and patio painting
Railing painting
Fence painting
Painting those hard-to-reach spots, like fascia and eavestrough
Commercial Painting Services
WOW 1 DAY PAINTING isn't just for homeowners, it's for businesses as well. We offer the same estimate, plan, and prepare process for commercial groups such as retail office locations, property management groups, and real estate agents. If it needs a fresh coat of paint, We'll get the job done faster than you can imagine. Our Auburn painting crews have the knowledge and expertise to work with various surfaces, such as:
Vinyl
Brick
Wood
Cedar shingles
Stucco
Interior drywall
Wood trim
Doors
Schedule an Auburn Painting Contractor Today!
If you're looking for Auburn painting crews that are fast and friendly, but professional at the same time, WOW 1 DAY PAINTING is the team you can trust. We'deliver guaranteed awesome results and a special stroke of genius that creates happy customers. Give us a call today or book your estimate appointment online.