Our Premier Paradise Valley Painters Solve Your Toughest Painting Projects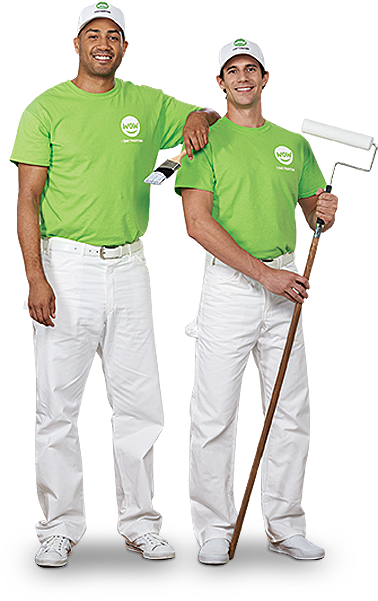 Complex paint themes are very powerful visually ? and definitely pay off ? but can be a real challenge to take on yourself. Leaving corners perfectly aligned and coats evenly matched is tricky. Instead of risking it ? and spending tons of time ? let our professional Paradise Valley painters at WOW 1 DAY PAINTING handle the job with amazing results.
We Take Care of Everything
Our team of experienced Paradise Valley painters wants you enjoy our work as much as possible, so we take care of virtually everything for you. After understanding your goals clearly and evaluating your space, we provide the following:
Help moving smaller items day-of
Protection and covering of remaining furniture, plants and other surfaces
Repairing of wall and window sill damage
All taping of trim
This same dedication also applies to tough exterior projects:
Moving patio furniture and decorations
Covering plants, grass and other items
Pressure washing home exterior
We Take Your Project Personally
A trademark of our exceptional customer service in Paradise Hill ? besides our friendly and professional team ? is that we focus on the people behind the project. We take everything seriously because we want you to be thrilled.
Fully insured and certified painters: We'do everything possible to help you feel relaxed and safe while we work.
Trustworthy estimate: Keeping costs as close as possible gives you the freedom to decorate the way you want.
Fast Work: We can assign as many people as needed from our large team to offer the best results in record time.
Exceptional Quality: We work fast, but not at the expense of a job we feel proud to put our name on.
Friendly Customer Service: Follow-up calls the same week ensure everything is drying properly and meets your expectations 100 percent.
Relax and Enjoy Your Vibrant New Design
Tackle your home decor and design plans without fear ? but don?t do it alone. At WOW 1 DAY PAINTING We'do all of the heavy lifting to guarantee your dream project turns our beautifully. Contact us today at (888) 969-1329 to schedule a free consultation, or get in touch with us online