We Are Your Go-To Source for Quality House Painting in Glendale, AZ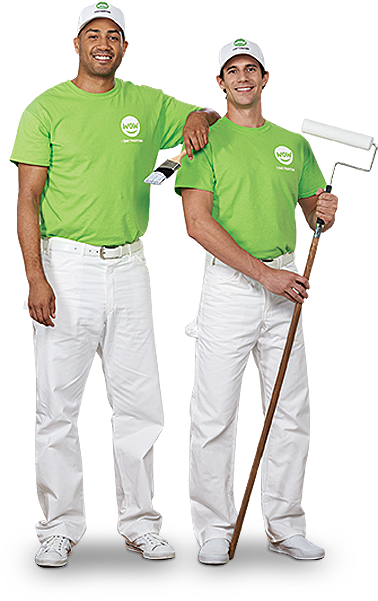 Is your home's exterior or interior paint looking a little dated? You're not alone. Arizona is a great place to live, but the intense heat can cause paint to become faded and worn over time. Fortunately, Wow 1 day Painting can restore your home's appearance in just one day. Our friendly and professional Glendale painters are all licensed and insured. They also go the extra mile by taping trim, covering furniture and taking other steps to prepare your home before they begin painting.
Your Satisfaction Is Our Main Goal
Creating happy customers is our main goal, so we'll communicate with you during the painting project—and after—to make sure you're completely happy with the results. We're confident you'll love the way your home looks, but if you notice any problems (like missed spots or uneven drying), don't hesitate to let us know. We'll take care of the problem right away. Here are a few additional reasons you should trust Wow 1 Day Painting with your next painting project:
Our Glendale painters are all insured and licensed
We arrive to each painting appointment early so we can prep the area and make sure your furniture and other belongings are protected from paint spills
We follow up after every appointment to make sure you love your paint job
We offer free estimates for every painting project
We can complete most paint jobs in a single day!
We are unwaveringly committed to quality
We thoroughly power-wash the exterior of your home prior to painting so we can achieve the smoothest, most professional finish possible
If you think improving your home will require days of work, think again. We're here to prove that just one day can make all the difference in the world.
Call Today
Ready for your complimentary painting estimate? Schedule your appointment with one of our friendly representatives today by calling 1-888-969-1329.