Don't Sweat It - Leave the Hard Work to the Professionals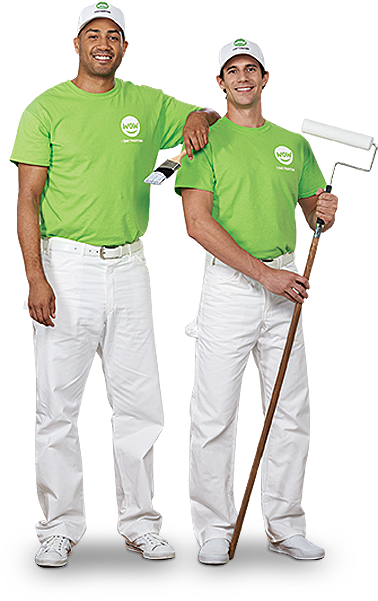 Have you been putting off painting the living room or changing the color of the trim? That?s understandable ? you work hard five days a week and can?t get overly excited about spending your weekend painting. The good news is that you can forget about the drop cloths, the masking tape, the paint purchase and the clean-up. All it takes is one visit from WOW 1-DAY PAINTING to find out how easily and quickly your paint needs can be accommodated.
Special Care, Speed and Thoroughness
Our painting professionals are well-trained in remaining focused on going the extra mile while they?re working inside or outside your home. You can be sure that everything will be treated with special care. There won't be any paint splashes or unexpected clean-up work to deal with.
Thoroughness is a key element in how we approach each painting project. Details count! What will surprise you is how we can be so attentive and also get the job done so quickly. It?s actually quite simple ? our job-estimate process is on-the-spot accurate and enables us to determine exactly how many team members will be needed to get the job done on schedule.
What you can count on from WOW 1-DAY PAINTING:
Furniture carefully rearranged and covered to protect against paint
Holes and dings in drywall repaired and resurfaced
The job done on-time and with a full clean-up
All non-paint areas taped-over and well-protected
Your final cost matching our precise and competitive price quote
Our paint team?s professionalism and courteousness
We Make Sure you're Happy
We'don?t consider your job done when our paint team leaves your home. A project manager will schedule a follow-up inspection to make sureYour House Painters of Choice in Chandler, AZ everything was done to our exacting standards. Most of all, we want to make sure you're absolutely happy with our work.
Schedule a Free Onsite Job Estimate
Call us or use our online form to schedule a free job quote. Make your home?s interior and exterior everything you?d like it to be. We guarantee you'll find both the results and our service to be better than anything you expected.