Your House Painters of Choice in Chandler, AZ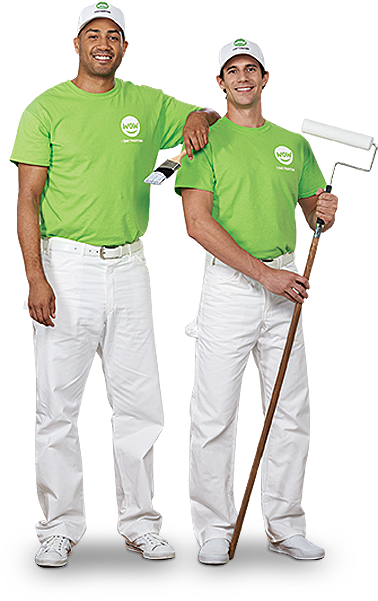 Looking for reliable Chandler painters who can handle your residential or commercial painting project quickly and professionally? At Wow 1 Day Painting, we have the expertise and tools necessary to complete painting projects of all sizes in record time. Whether you need us to repaint a large commercial building or a modest residential home, We'll complete the job to your satisfaction, every time. We love proving that speed and high quality really can go hand-in-hand.
Details Included With Interior Painting Services
We want to make sure you have an extraordinary experience with us, so We'll go above and beyond to provide you with extra services. In addition to giving you with an exceptional paint job, We'll also do the following for your interior paint project:
Repair damage to window sills
Help remove any small items that may interfere with our painting project
Repair any holes, damage or dings in the drywall
Tape around your trim to prevent pain leaks and spills
Cover all furniture to protect from paint spills
Let you know which items you may want to move before we arrive
We arrive early to every paint job so we can take care of any necessary prep work. We pledge to always leave your home or building better than we found it. All of our skilled house painters are insured and licensed, so you can always have peace of mind when you hire our company for your painting needs. We'll even follow up with you soon after the project is complete to make sure you're completely happy with it. If your paint needs any touch-ups, just let us know and We'll come right out! Our goal is to make sure you're completely satisfied with our services.
Give Us a Call
We'd love to become your Chandler painters of choice. To schedule a free painting estimate for your commercial or residential building, give us a call today at 1-888-969-1329. We look forward to speaking with you and improving your building with our leading painting services.