Montrose-Ghent Painters
Now proudly serving Montrose-Ghent and the surrounding areas!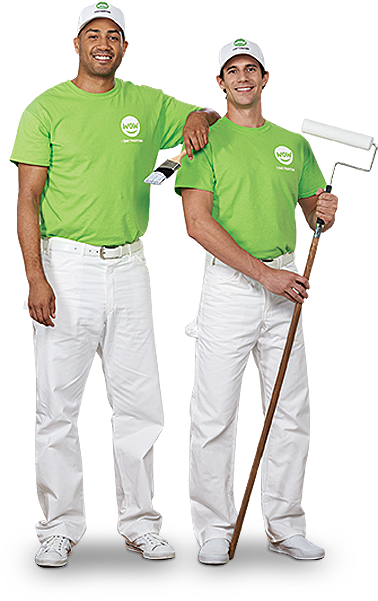 Making your home or office look better doesn't have to involve expensive renovations and landscaping. All it really takes is a new paint job to make your space look like new. And with WOW 1 DAY PAINTING, you can get that new paint job in just 1 day. Whether it?s the exterior of your home, all the walls of your office, doors or window trims, or a combination, We'll complete your painting with the quality you expect in a timeline that?s unexpected. What a difference a day makes!
Interior and Exterior House Painting
Fresh paint in your home or office can instantly update the look, add value to the space, and improve the atmosphere. From a single feature wall to the entire interior, we can get your painting needs completed with speed and quality.
As part of our painting process, we prepare the walls before we start painting to make sure that your walls are a smooth canvas to start from. The little cracks and holes that are in so many walls can ruin the look of new paint. We prepare the walls by fixing little imperfections so the end result is exceptional.
No matter what your home is made from, we can paint it! We'll paint your cedar shingles, wood or vinyl siding, brick, stucco and more. We can paint your home?s trim and its doors to look like new. We can even refinish and stain your deck to refresh your enthusiasm for spending time on it. We can also paint the exterior of your business to update it?s look, align with rebranding, and attract customers.
We will prepare exterior walls and other surfaces before painting by filling in cracks and holes and removing mold and mildew if it?s needed. We can take care of waterproofing and caulking for your doors and windows. We can even powerwash to ensure a perfectly clean surface, ready for fresh paint.
We Use Eco-Friendly Paint
We use low and zero-VOC paints to protect you from harsh fumes. We want our environmental impact to be as low as possible, and using those high-quality paints does more than just protect you, they are also better for the environment.
Inside your home, we protect your floors and furniture before we begin your paint job. We simply ask you to take fragile items and pets out of the rooms being painted, and we take care of protecting the rest. Outdoors, we are just as careful. We protect your plants and other areas that are not being painted. We'do an exacting job both indoors and out that will wow you.
We Create Happy Customers
We have a site foreman who checks on the quality of the paint job throughout your painting day. Once the painting is finished, we will walk through the painted areas with you to make sure you are happy with the job. But once we leave, we're not finished. We'll call you the next day to make sure you're still happy with the work We'did. Then, We'll call at the 12 and 23-month marks to make sure that you're still happy with it. We want you to be completely satisfied with your paint job, and we stay in contact with you to make sure you are.
Schedule a Montrose-Ghent Painting Contractor Today!
When you want to see what a difference a day makes, you need WOW 1 DAY PAINTING Montrose-Ghent. To get our process started, give us a call or go online to book your free, no obligation estimate. We'll come out to your home or business to review your painting needs and provide you with a detailed, accurate quote. And on painting day, We'll WOW you with the quality you expect in a timeline that?s unexpected.