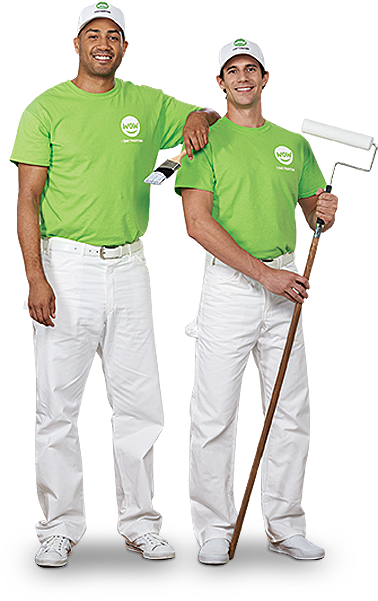 If you own a home or building in Tempe, AZ, you know how quickly the harsh sun can fade your paint. You also know how difficult it can be to try to repaint when the heat is at its worst. Fortunately, you can have professional Tempe painters do all the hard work for you. In no time at all, your home or building will be restored to its original, vibrant color or a brand new color. Just let us know what you want and We'll make it happen.
Why Choose Us?
There are several painters in the Tempe area, so why should you choose Wow 1 Day Painting? In addition to our unbeatable speed and quality service, here are just a few more reasons you should pick up your phone and call us when you need an interior or exterior paint job:
We provide both commercial and residential painting services
We employ some of the most knowledgeable and skilled painting experts in the industry
Our team is friendly, prompt and professional
We are licensed and insured
Our communication is second-to-none
We always follow up to ensure your satisfaction
Our primary goal is to make sure you're completely happy with your paint job once it?s done. To make sure you're satisfied, one of our project managers will get in touch with you soon after the project is completed to make sure it meets your expectations. If it doesn?t, We'll make it right! We'll also follow-up within a year of finishing your project to make sure you're still happy with it.
Contact Us Today!
Not all painting companies are created equal. If you're looking for Tempe painters who will leave your space better than they found it, you?ve come to the right place! We arrive early to every painting project so that we can cover furniture, remove small items and make sure the painting area is properly prepped beforehand. Call us today at 1-888-969-1329 to schedule your free painting estimate.