Colour of the Month May 2023: Lavender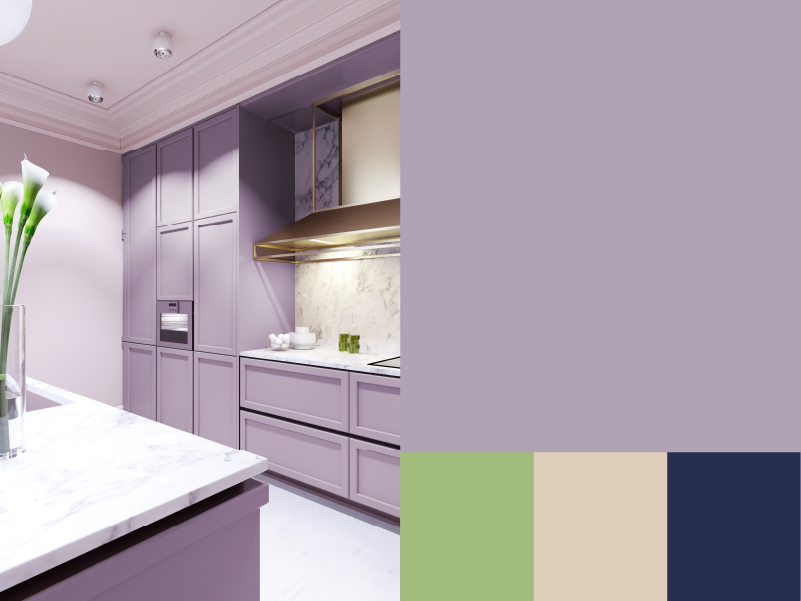 This May, as we continue to take inspiration from nature we look to bring Lavender into your home. This popular hue is known for exuding serenity and calmness, making it a great choice for any room. When we think of Lavender we think of its soothing scent and almost want to drift off into lovely sleepy slumber, dreaming of those beautiful lavender filled fields on a sunny spring afternoon. So Let's recognize this beautiful shade this month and bring that calming energy into your home!
Lavender's versatility as a color ensures that it can provide endless possibilities when decorating. It's a shade that has become increasingly popular in recent years and deserves recognition for its versatility as a color that can be used in a variety of rooms, from a soothing palette for your baby's nursery to a new trendy color for your kitchen!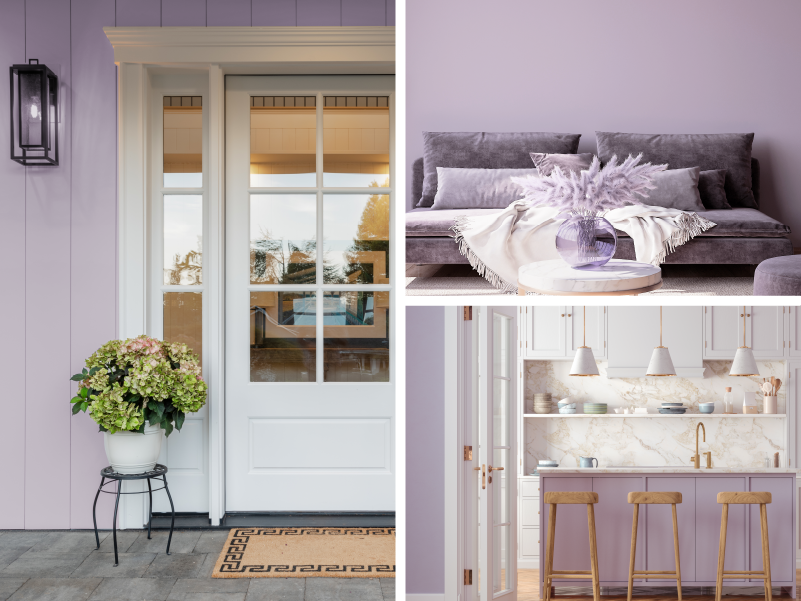 How to use Lavender in your home
Conserve a Calming Vibe - Lavender and neutrals can work in tandem to give any space a serene atmosphere. Consider painting the bottom half of your walls in lavender with the upper half white for a visual effect that amplifies the peaceful ambiance. Introduce wicker or light wood furniture for an added comforting feeling. 
Be Daring - You can also use dark shades like deep blues or dark purples as complementary colors for lavender. Such vibrant hues will add to the eye-catching factor, but be sure not to use too much as you want lavender to remain the center of attention. Use these darker shades sparingly around your room and let lavender be seen!
Keep it Classy - Contrary to popular belief Lavender is not just for kids. It can look very sophisticated when used correctly. For example, when used as a kitchen cabinet color with white or gray details it can make a real classy impact. For a lavish French country house aesthetic you could look to add purple trims by painting doors and baseboards lavender to add a sophisticated upgrade to your home.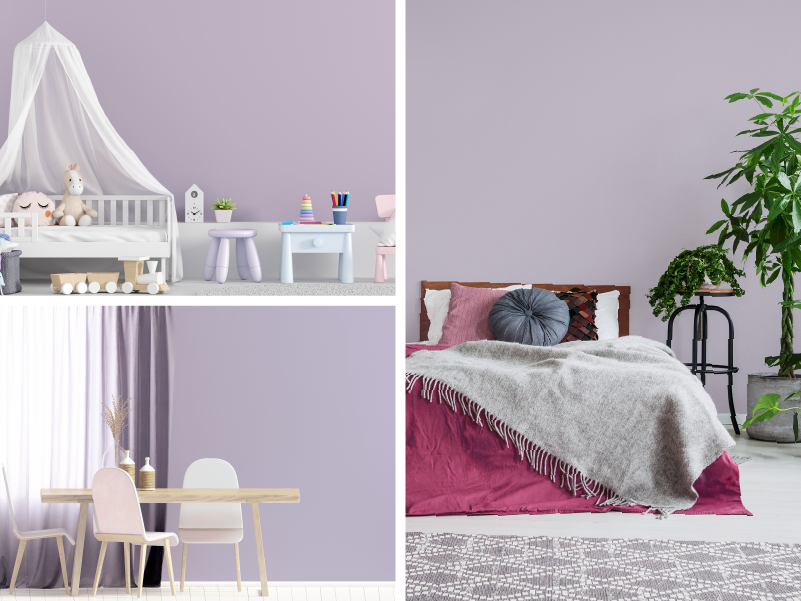 Exterior Painting with Lavender
Bring a bit of whimsy and relaxation to the outside of your home! Lavender has become a stylish choice recently, and this gorgeous shade can truly make any style of house pop. For a more neutral and calming look, opt for a softer lavender hue; it'll be especially beautiful when paired with white trim. If you like to be on trend, choose hues that are a bit brighter and have more pink undertones. Another great way to try out this color is through painting your front door-a perfect way to infuse excitement into your exterior while still keeping things neutral if the rest of your home is painted in shades of gray.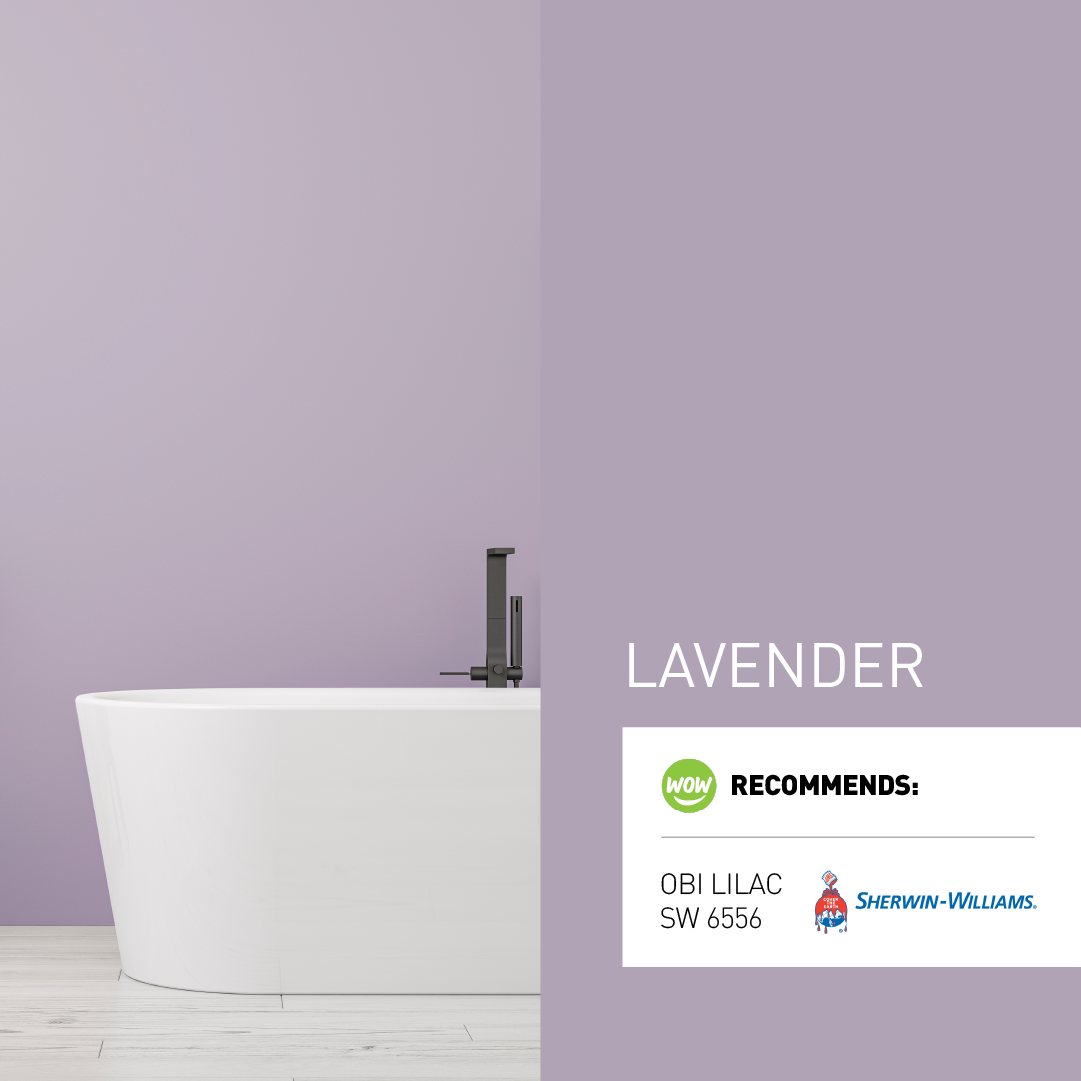 Calm Your Space this month with Lavender.
Ready to make your room over for spring? We recommend Obi Lilac from Sherwin Williams. Now that you're armed with our color of the month, it's time to call in the pros to help you paint it. Book a free estimate with WOW 1 DAY Painting today—let's make your home renovation dreams a reality.