Add a Rich Indigo Color to Any Space
Indigo is a color with a ton of history behind it. Back in the day, plant extracts were used to create indigo dye, which was considered a prized commodity in Europe. Gorgeous batik fabrics colored with indigo dye were seen as luxury items. It makes perfect sense, since the color itself is so rich and deep. We still see examples of these fabrics today in tie-dye, ancient shibori techniques, ikat designs, and even denim.
Expect the Unexpected with a Bold Indigo Color
On the color spectrum, indigo lies between blue violet and is the perfect blend of the two. (Don't mistake it for navy! Navy is a darker shade, which is based on indigo.) It's a rich hue that is both dark and bright at the same time. Even though it is on the darker side, it's actually quite versatile.
For interiors, indigo walls can create a dark and cozy bedroom-it's romantic, but in a more relaxed way than you would get with red. In a living room, indigo walls bring a special energy to a space, depending on the shade you choose. A darker indigo is a bit more formal and elegant, while a lighter shade gives you a more calm and relaxed vibe. Of course, you can always bring in some brightness with gorgeous indigo fabrics to mix in some texture while also adding a pop of color.
Indigo is also a great choice for the exterior of your home. While it might seem like a bold choice at first, it's actually quite regal. When paired with classic white trim, it almost acts like a neutral, giving you rich color but in a more toned-down way.
Colors to pair with indigo
As we mentioned earlier, indigo is an incredibly versatile color, which means it's pretty easy to find other colors to pair with it. Here are a few of our favorite combinations:
White
If you're after a look that is truly timeless and classic, you can't go wrong with crisp white. This pairing works well because white is so simple, which really lets the indigo take center stage. This combination is ideal for an exterior-use white to accent the trim and any features like shutters for a look that really pops.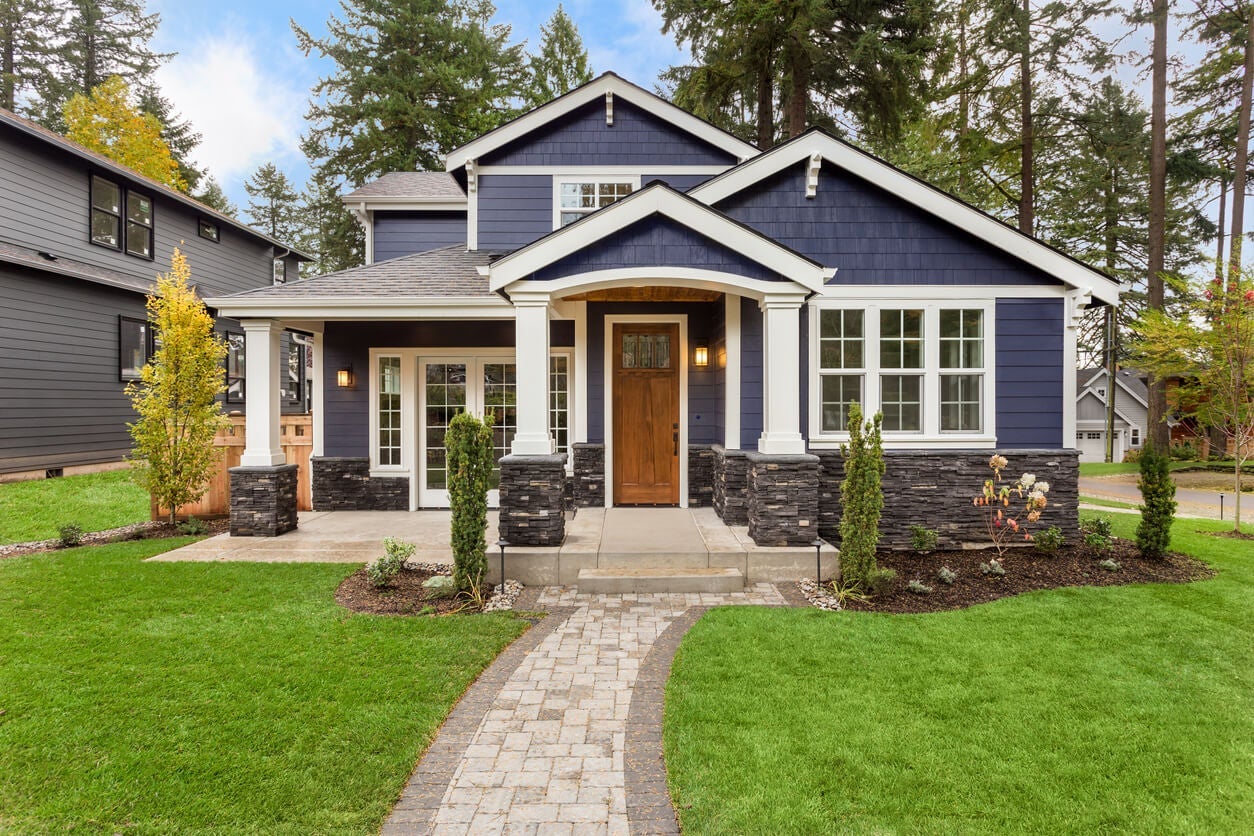 Yellow
A soft buttery yellow is a perfect match for indigo. It brings a gentle touch to a space and really softens the cool edge that indigo brings to the table. We see this combination a lot in French country style design. (It looks especially chic in a kitchen.)
For something more modern, try going with bright yellow instead. The high-contrast between the colors instantly adds a contemporary flair.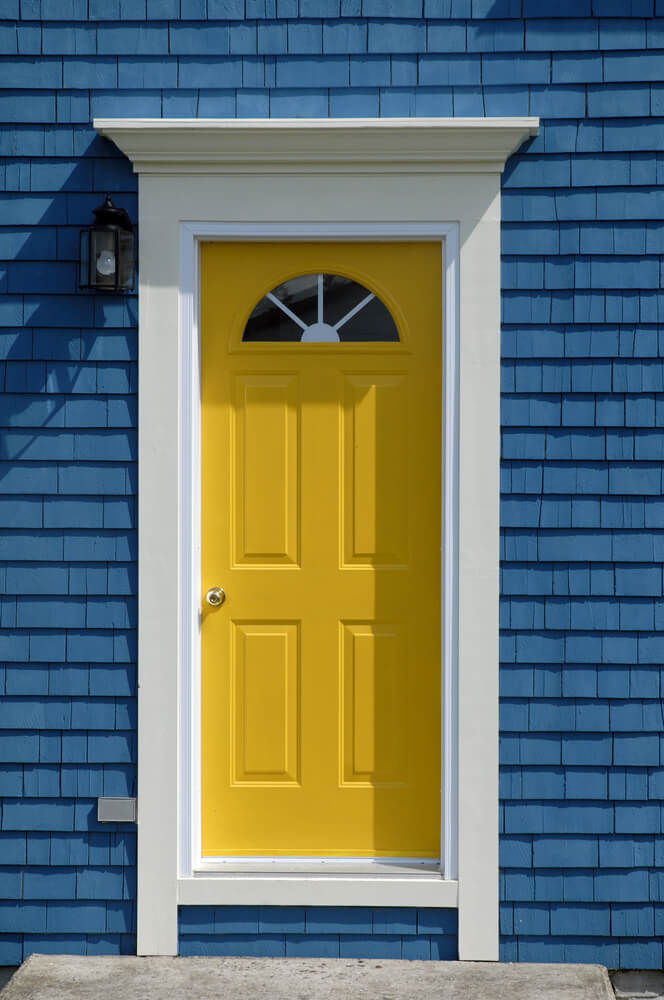 Red
Red and blue is quite a traditional pairing and really reminds us of classic Americana, especially when white is added into the mix. If you don't want your space to have a 4th of July party vibe, choose a different shade of red. A deeper red (like oxblood) creates a sophisticated space that is perfect for a living room or formal dining area.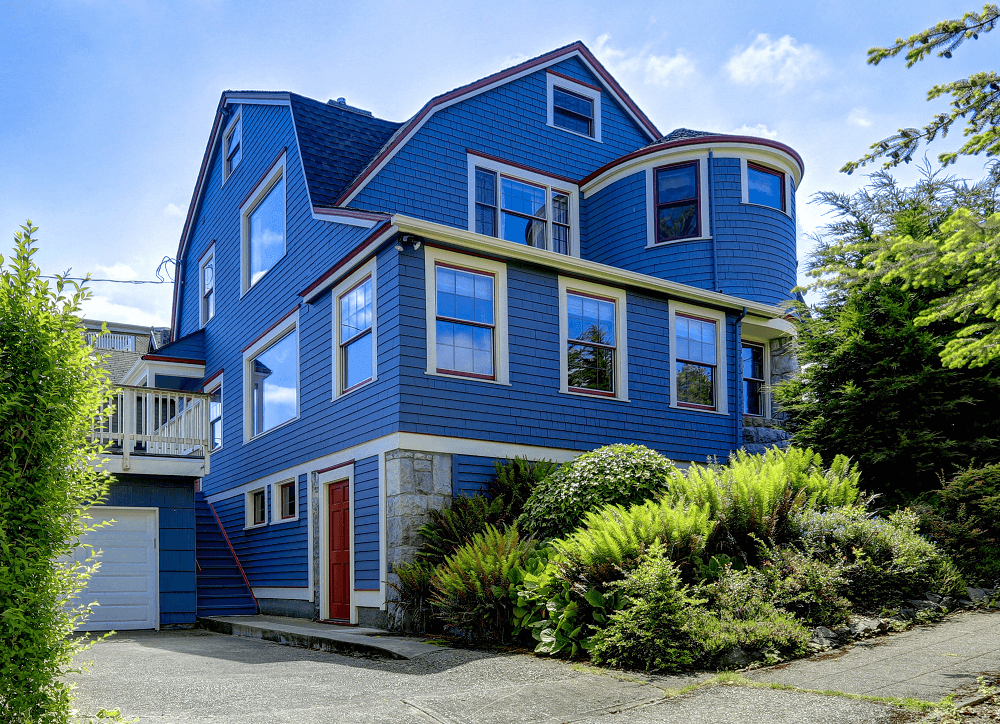 Brown
Mixing indigo with brown creates a very calming atmosphere in any space. Think dark wood mixed with natural fibers like leather, rattan, and seagrass rugs. The mixture of textures feels very luxurious and highly sophisticated. If you're after a more relaxing atmosphere, go with lighter wood elements and add in natural fabrics in light, beachy neutrals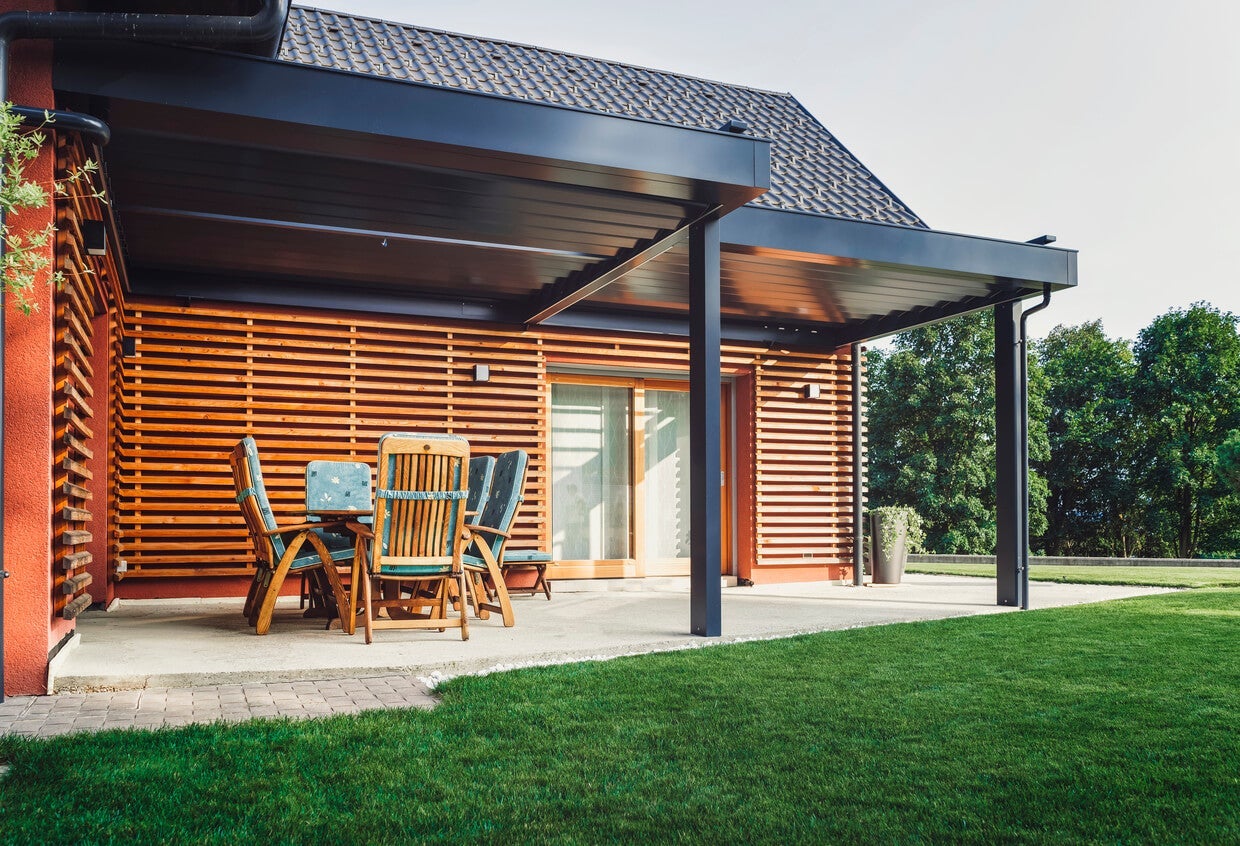 Orange
At first, orange might seems like a suggestion that's a little bit out there. But it's a pairing that makes perfect sense. Orange adds a brilliant pop of color to a dark indigo base, bringing some energy and excitement to your room.
For a more moody look, you can go with a deeper orange with more rust tones to play up the darker elements of indigo. Bright orange is a great choice if you want to be more playful and create some energy in the space.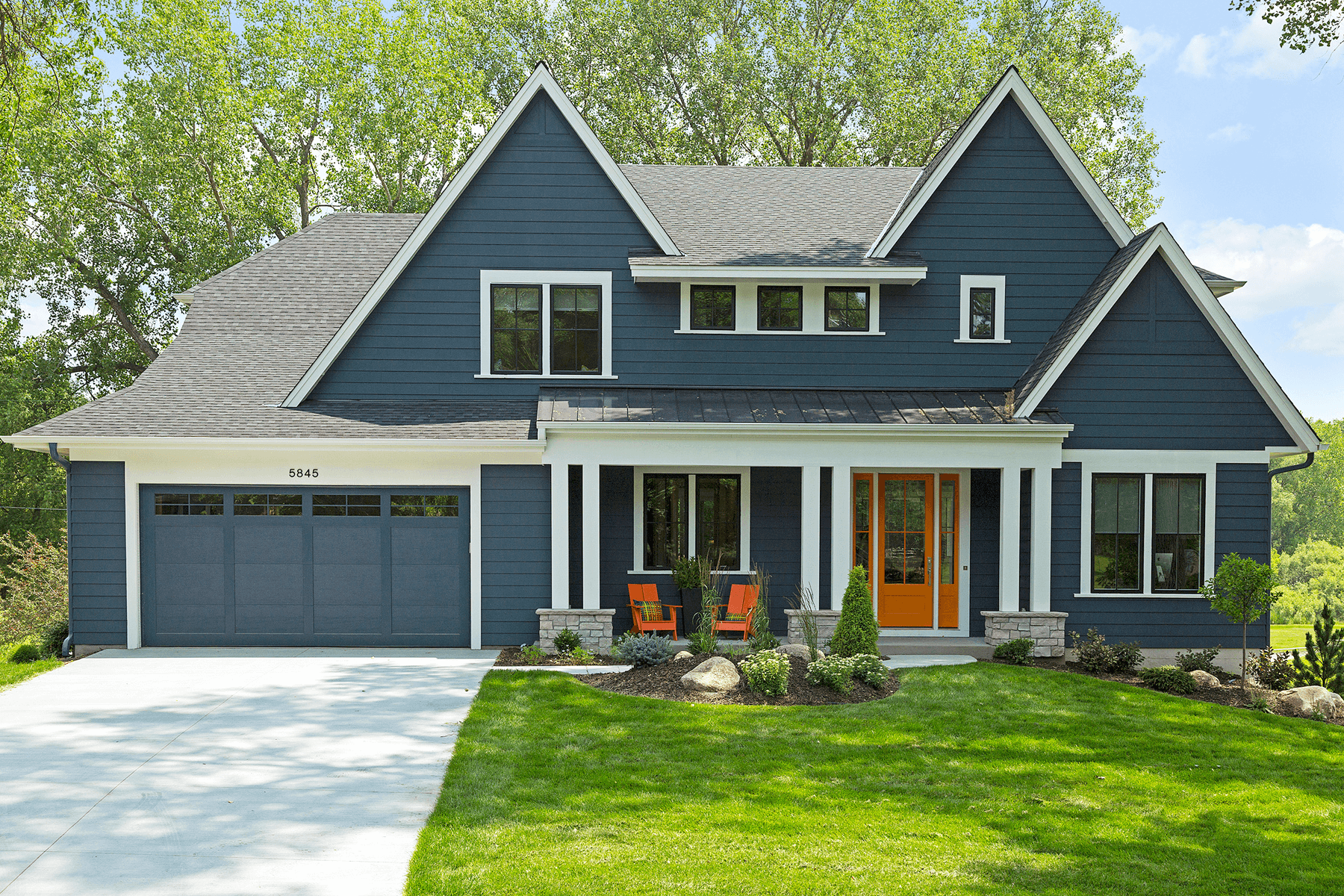 Green
Bright greens work beautifully with indigo and help to balance your space. Chartreuse or turquoise help to brighten up the darker tone of indigo. It's a great way to add some contrast and create a chic, modern look.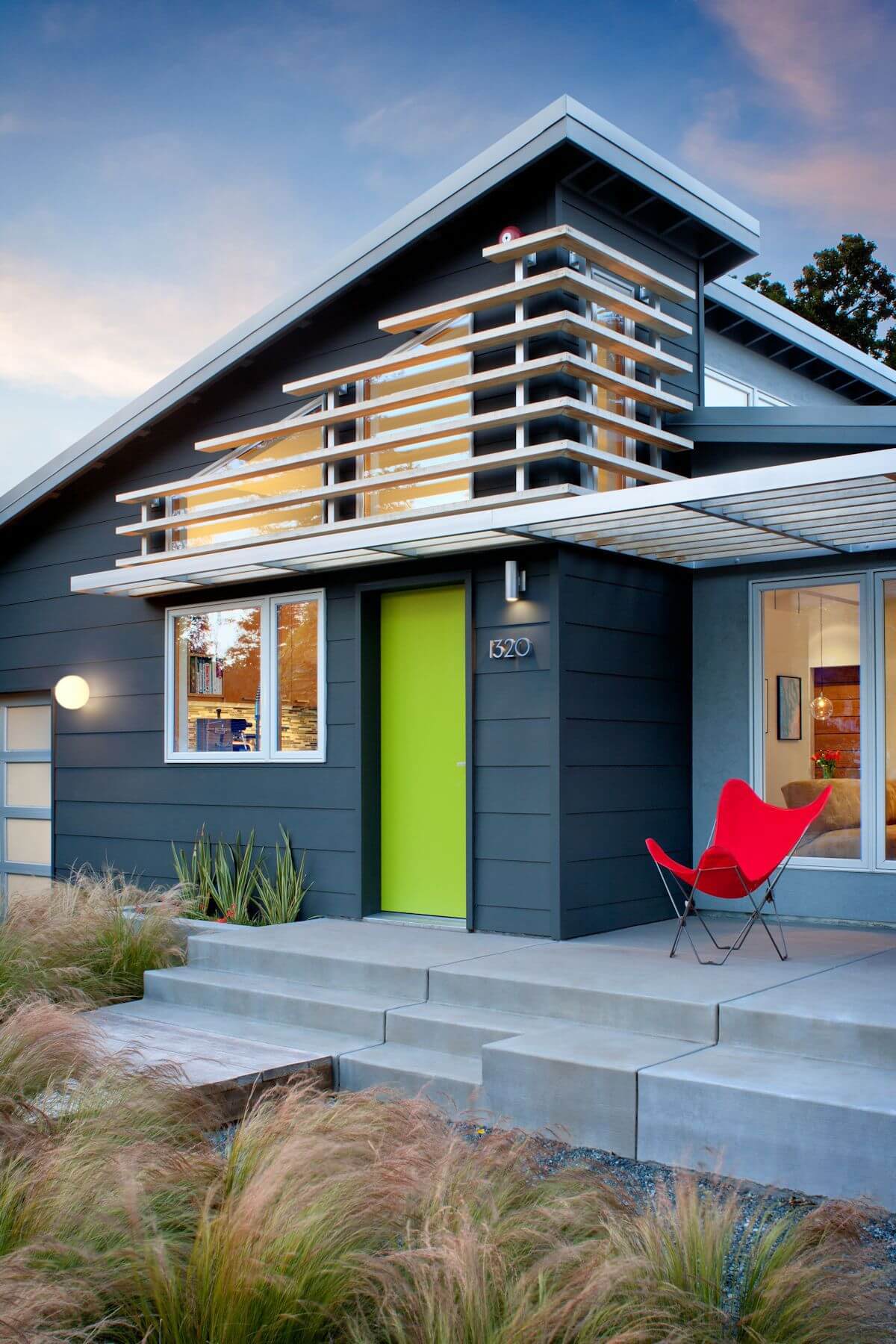 Blue
There's no such thing as too much blue! If you want to create a cool monochromatic color scheme, try pairing several shades of blue together in the same space. This works well if you choose a range of shades from light to dark to highlight certain elements of the room.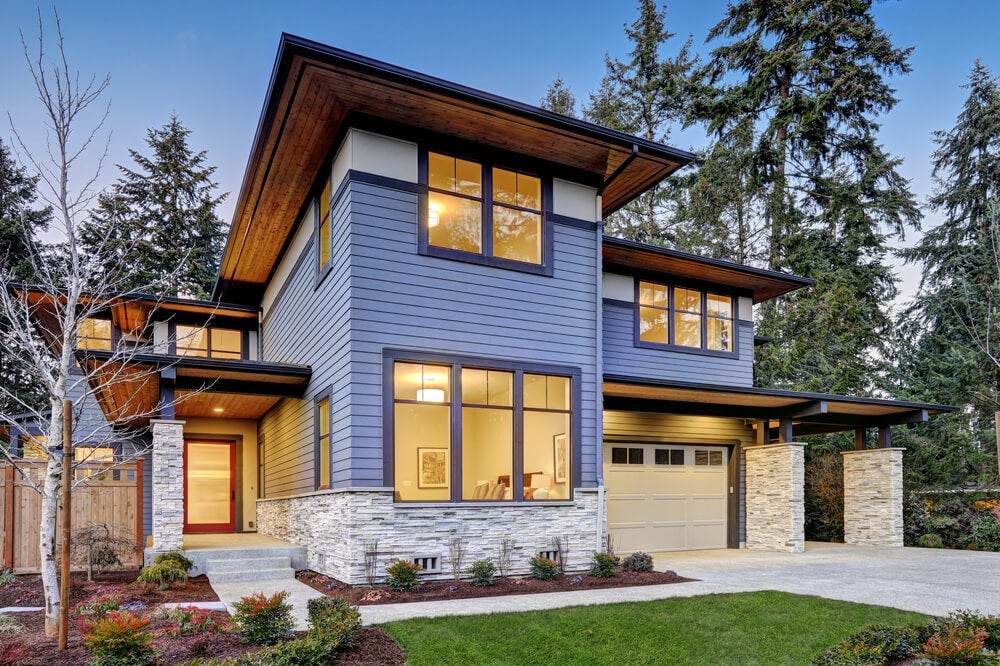 Images via PINTEREST
Exterior Painting
Paint Colors