The Best Paint for Outdoor Wood Decks
Once spring hits, we naturally start thinking about spending more time outdoors. This means getting our outdoor spaces ready for action. While you might not need to paint your home's entire exterior at the moment, there is still one part of your home that likely needs attention: your deck.
What is the Best Deck Paint to Use?
Painting your deck isn't just about aesthetics. It's actually an important step in protecting the surface from the elements, especially for wood decks. When you're choosing your look, there are a few things you'll need to consider. After all, if you choose the wrong paint type, the surface can bubble and chip, which can cause major headaches when it's time to fix it. You'll also want to think about the conditions your deck experiences during the year; Does it get intense sunlight? Does it get heavy foot traffic? This will help guide your choices in terms of which type of paint or stain to use as well as your color choice.
If you have lots of cracks in your wood deck, oil paints can help give you a smooth finish. However, the finish simply doesn't last as long, especially in areas that get a lot of direct sunlight. Decks painted with oil paint need to be reapplied often, so it may not the best choice.
Stain is another option for those who want to show off the natural grain of the wood. You can choose a lighter stain to highlight the natural color of the wood, or go darker to change the color while still showcasing the natural elements of the wood. Stain also helps to protect wood from the elements, but typically doesn't last as long as paint. It can be less slippery than smooth paint, but doesn't fill in cracks or hide imperfections in wood.
There are a variety of specialty deck paints available as well. Most deck paints are 100% acrylic, and are designed to prevent cracking during temperature fluctuations. You can also get deck paint with a subtle non-slip texture in it-this is ideal for high-traffic areas and areas around pools. Deck paint is also mildew resistant, which helps protect the wood underneath.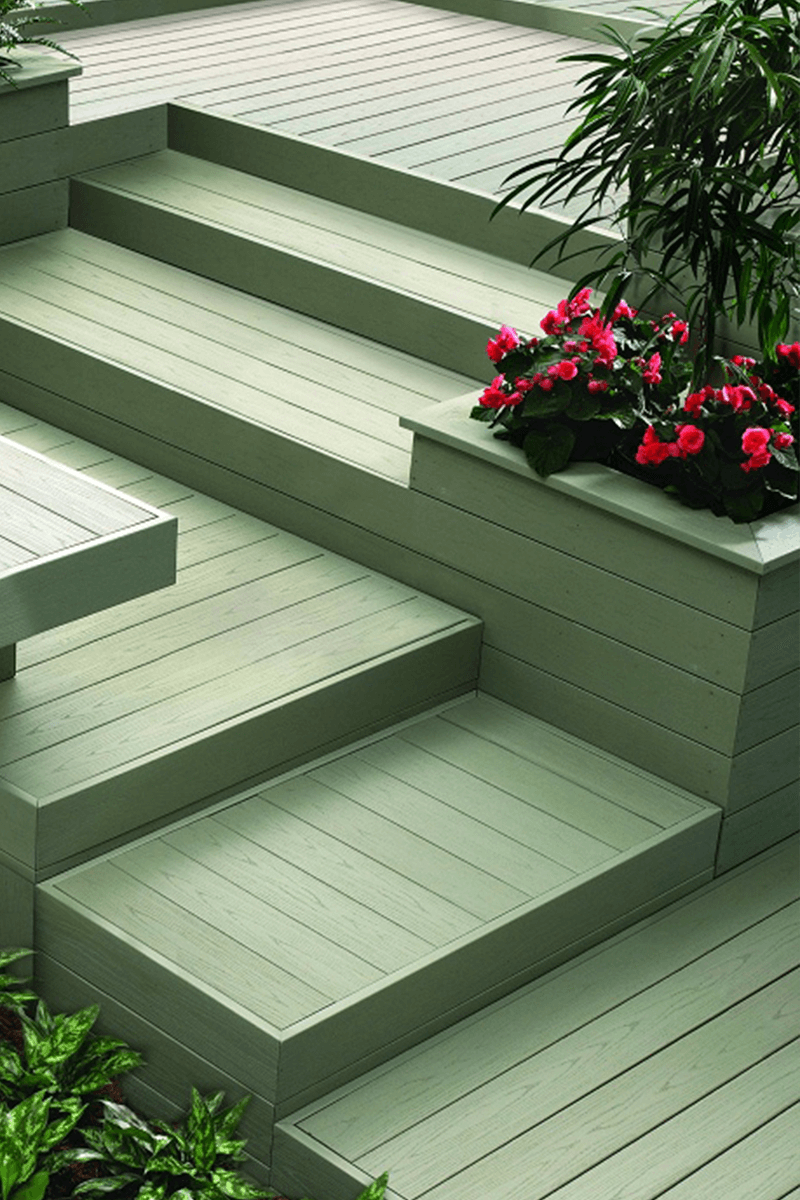 The Right Color for Your Wood Deck
Every home is different, so there isn't a perfect one-size-fits-all color to paint your deck. First, you want to consider the existing color palette of your home's exterior. Do you want it to perfectly blend in with your home, or stand out a little?
If you want a more natural wood look, a stain or sealant in a shade that blends in with your home is the best choice. However, if you're going with paint, you have more color options. You can choose a color that matches the trim on your home or a different color that blends in well with your palette.
Overall, neutrals will probably work best, since you want your deck to look like a natural extension of your home. A bright color can make it look jarring, or like it doesn't quite fit in with the overall look of your outdoor space.
There are a few other things to consider as well. Think about high traffic areas; you'll probably want a slightly darker color for these, otherwise you'll end up having to clean your deck constantly. You should also think about what the natural landscape looks like. You'll want a color that blends in well with your yard. You can also look to your indoor flooring for color inspiration; keeping your deck in the same color family will make your outdoor space feel more like an extension of your home's interior.
Need some inspiration? Here are a few of the most popular deck paint colors:
Dark gray
This is a great option for high traffic areas, since it hides footprints and dirt well. Since it's a neutral, it works well with both light and dark color schemes - definitely more of a modern look.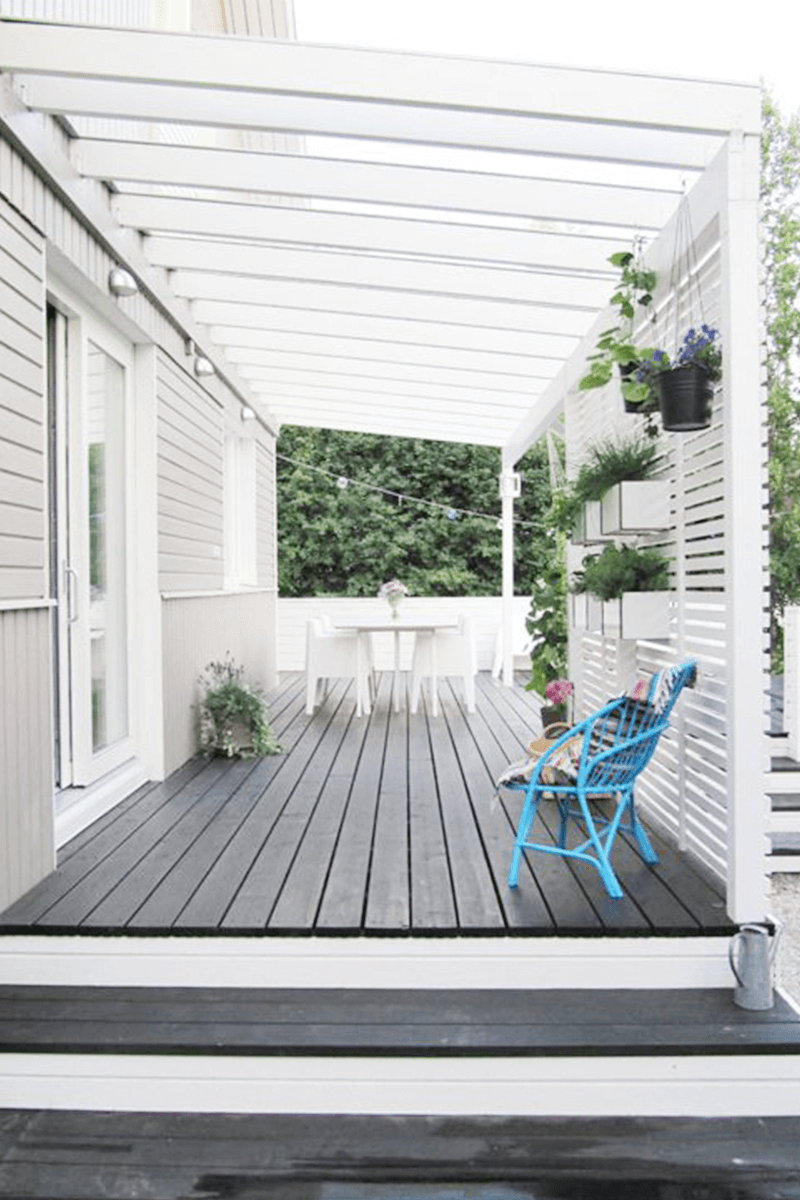 Green
While it's a popular color choice for home exteriors, green is a bit more bold as a deck color. It really pops against neutrals like crisp white and taupe. A darker forest green is great for more traditional homes, while a sage green is great for a softer look.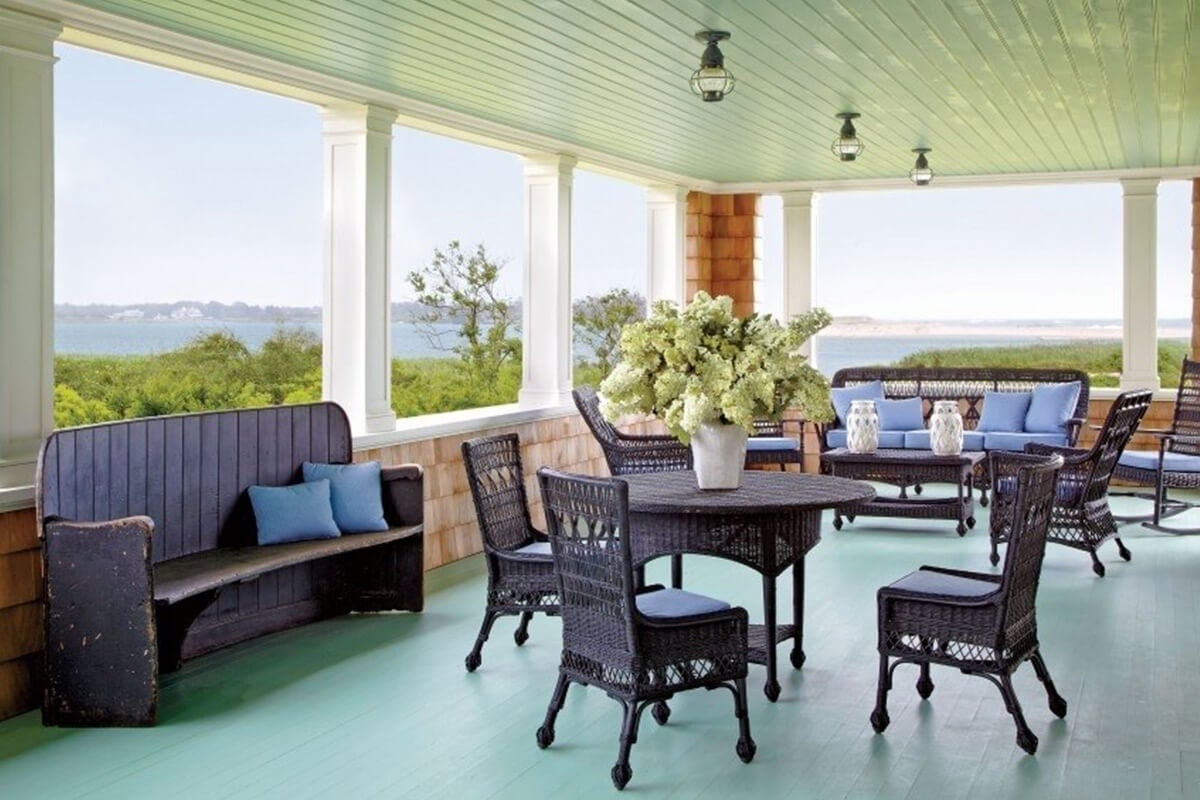 Dark blue
A great way to add a little more color to a classic palette (works well with blue, beige, or other neutral tones) - ideal for creating a beachy vibe (think cottages and Cape Cod-style homes.)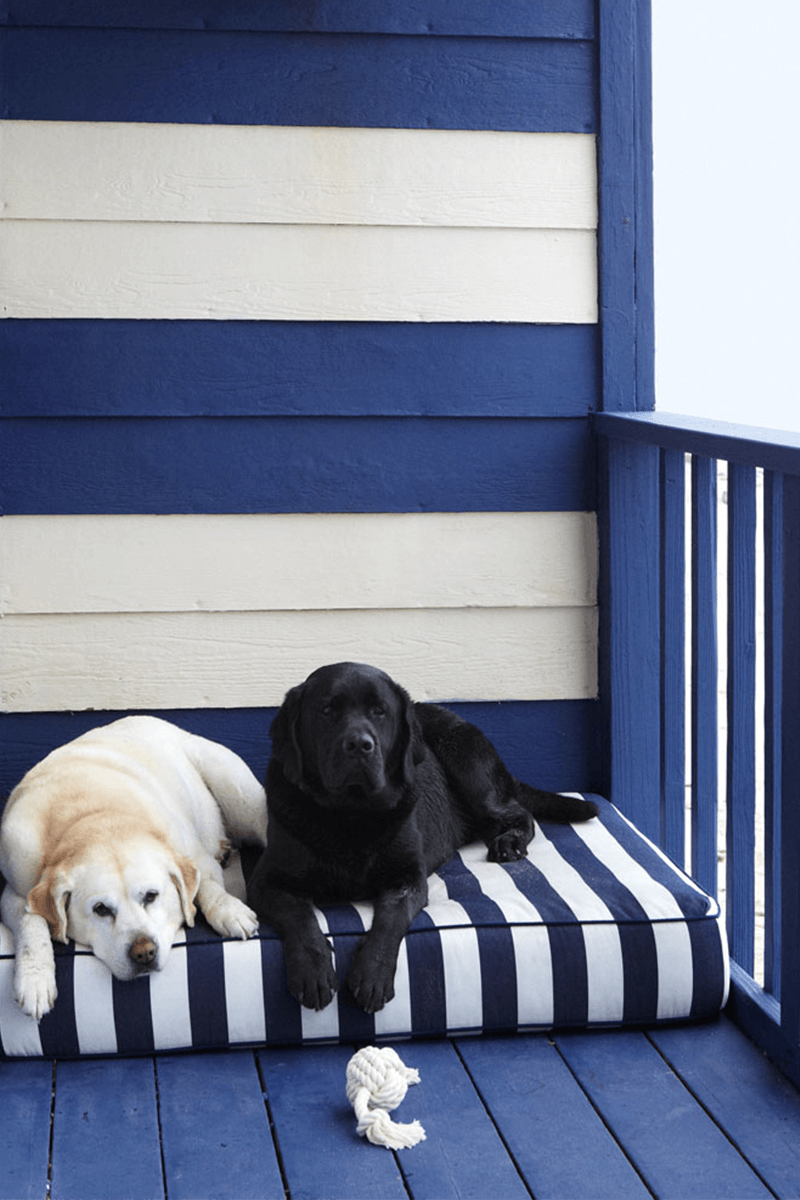 Black or chocolate brown
These darker tones are great for high traffic areas, since they hide dirt well. They're still neutral, which means they are easy to pair with just about any color scheme. However, keep in mind that these very dark colors might seem a bit overwhelming on a large space.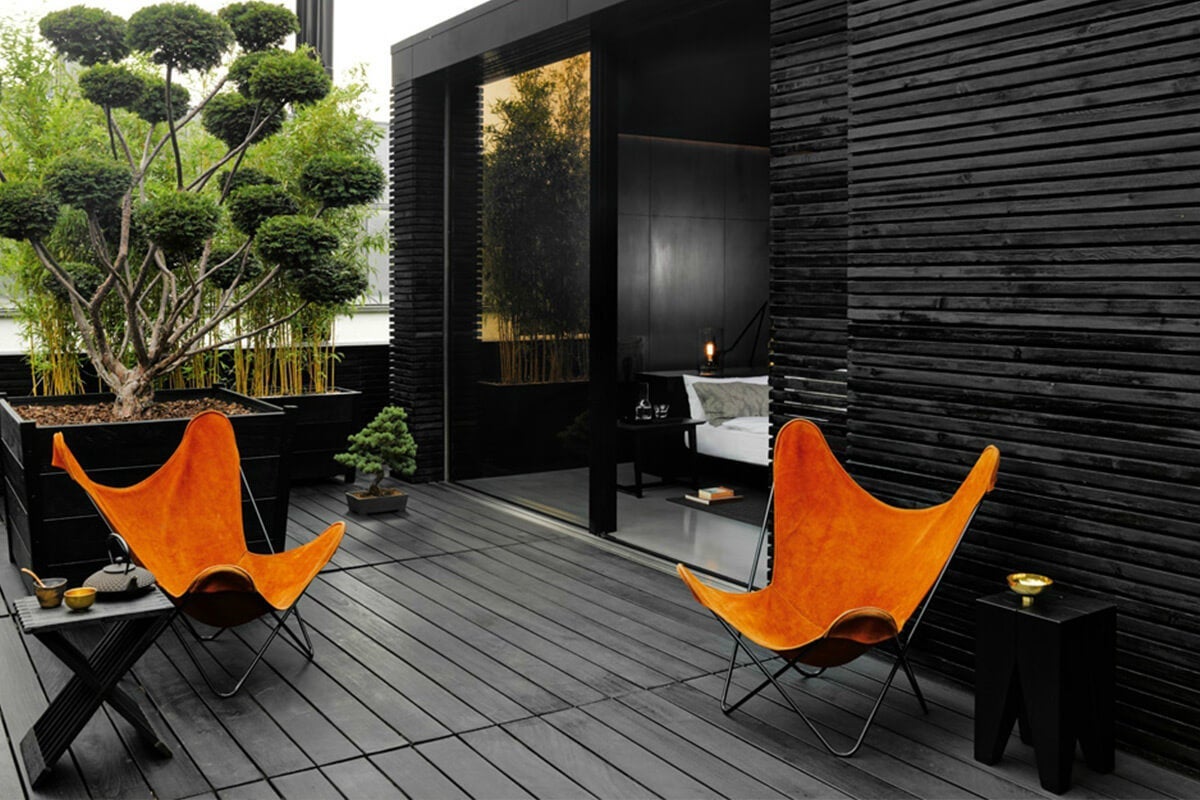 Want more inspiration? Read our other blog posts:
Easy Home Improvement Ideas to Increase Home Value | Stunning Exterior Paint Colors for Brick Homes | 5 Fence Paint Colors to Refresh Your Curb Appeal | The Best Paint Colors For Selling A House | How To Use A Paint Color Wheel 
Are you ready to paint your outdoor deck? Click here book a free estimate: