Centreville Painters
Now proudly serving Centreville and the surrounding areas!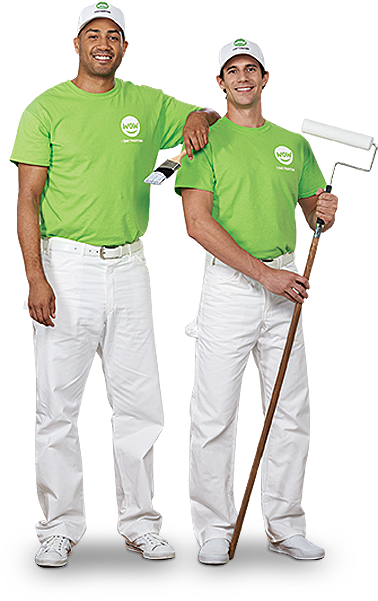 Professional Centreville Painters
Here at WOW 1 DAY PAINTING, we're creating happy customers across Centerville by providing the quality you expect in a timeline that's unexpected. We get any painting project completed with speed and quality. WOW!
No matter what the size of your painting project, we're here to help. We provide full-service interior and exterior painting for residential and commercial customers, making it easy for you to have your space painted quickly, and with minimal disruption to your home, office, or shop.
High-Quality Painting Service
Here at WOW 1 DAY PAINTING, we're providing fast, professional painting services without cutting corners when it comes to quality, thanks to our revolutionary painting system. We match the right number of friendly, uniformed painters to the size of your painting project so we can prepare and paint your walls with speed and quality.
And because our services are all-inclusive, you won't need to worry about buying enough paint, filling in all those little cracks and holes, or moving big, heavy furniture away from the walls. We'll arrive on time and ready to work on your project day, and we'll bring along all the supplies, drop cloths, and high-quality, eco-friendly paint in your choice of colors to complete your project. WOW!
While we work to paint your home, our on-site project supervisor will continuously monitor the painting, ensuring everything is exceptional. We'll tidy everything up when we're done, and before we leave, we'll complete a walk-through with you to make sure you're WOWed by our work. We'll call back the next day to ensure that you are still satisfied because we're not happy until you're happy!
Guaranteed Awesome (and fast. and friendly.)
Centreville Residential Painting Service
Long, cold winters, stormy springs, and hot, humid summers can really take a toll on the exterior of your Centerville home or commercial property. Here at WOW 1 DAY PAINTING, our crew of friendly painters have the skills and experience needed to enhance the 'curb appeal' of your property with a fresh, professional paint job.
We're experienced in painting all types of exterior surfaces, including stone, brick, wood, concrete, metal, and vinyl siding, as well as refinishing and staining natural wood decks and walkways. We'll take the time to pressure wash as needed, and protect your landscaping while we work. Once we're finished, you'll be left with a nice, freshly-painted home or building that will look like new! WOW!
Blink, and you'll miss us!
Centreville Commercial Painting Service
WOW 1 DAY PAINTING provides fast, high-quality painting services to commercial clients throughout Centerville. We help Realtors stage properties for sale, freshen up retail spaces, and paint offices, warehouses, shops and other commercial spaces.
We also work with landlords and managers of multi-tenant properties, providing fast, reliable painting services between tenancies. We take care of all the surface preparation, supply the paint, and complete the clean-up, making it easy for commercial property owners to know the exact cost of having their properties painted.
Because we're able to complete projects that take other painting contractors days, or even weeks, to do in just 1 day, we're the perfect painting solution for anyone who needs a commercial space painted with minimal disruption to clients, staff, and tenants.
"Speed + Quality = WOW!"
What a Difference a Day Makes
To learn more about how you can have your Centreville home or commercial space painted in just 1 day, and to book your complimentary, no-obligation, all-inclusive painting estimate, call WOW 1 DAY PAINTING or go online today.
<! -- // row inner -->