Professional Toronto Condo Painters
Now proudly serving Toronto and the surrounding area!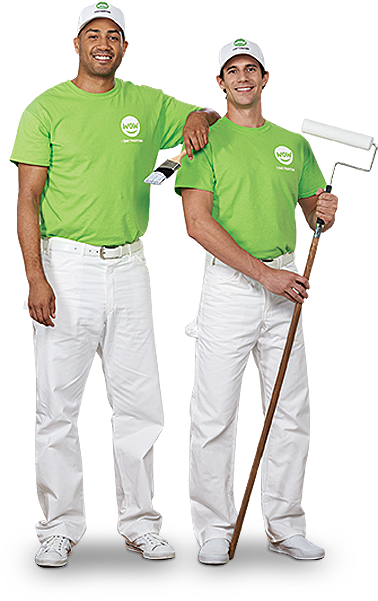 Trusted Condo Painters
Every now and then your home or condo needs a splash of fresh colour. Whether you're tired of looking at the same colours and want to renew things, or you're preparing to sell your place, a little stroke of genius can help improve the look of your Toronto condo. WOW 1 DAY PAINTING provides professional Toronto condo painters to help you get that new look in no time.
WOW 1 DAY PAINTING is a local Toronto painting company that specializes in residential and commercial painting. Our professional, skilled condo painters deliver a stroke of genius for your walls that makes your condo feel like a brand-new home. If you need the work done quickly and done right, WOW 1 DAY PAINTING can do it in just 1 day!
A Full-Service Condo Painting Company
WOW 1 DAY PAINTING delivers guaranteed awesome results when we paint your Toronto condo with fresh, vibrant colours. Our friendly, professional Toronto condo painters are happy to provide you with a full range of services to ensure that your condo painting is handled professionally from start to finish. We handle all of the following to ensure we're creating happy customers with each new job:
Assist in selecting paint colors prior to job, if requested
Offer a clear, accurate estimate for your condo painting job so you know the total before we start
Help clear and prepare site of larger items
Tape around doors and window trim to protect frames
Lay drop cloths on floors and cover items too large to remove
Our goal is to showcase a stroke of genius when we complete Toronto condo painting jobs, but we don't just stop at painting your walls. As a full-service Toronto painting company, WOW 1 DAY PAINTING can do so much more.
Home Condo Painting in Toronto
Before we start painting any walls, our service includes drywall and plastering repairs. After all, a new coat of paint isn't good enough when the walls have dents and holes. This means we'll take the time to repair the drywall and sand it smooth before we apply a fresh coat of paint. We can also remove old stripping around windows and repair that before we get started painting as well.
Beyond these repairs, we're happy to paint various surface and areas of your Toronto condo, including but not limited to:
Bedrooms
Bathrooms
Office/den
Family/living room
Dining room
Accent walls
Kitchen/bathroom cabinets
The WOW 1 DAY PAINTING Process
As mentioned above, WOW 1 DAY PAINTING offers full-service painting. We handle all of the site and room prep for you, and we take great caution in covering any remaining items to protect against dripping or splattering paint. You won't believe what a difference a day makes with WOW 1 DAY PAINTING. We use our accurate estimation process to bring enough painters to complete your Toronto condo painting job in just 1 day!
After we've finished, we'll handle all the cleanup, remove tape, and pack up our cover and drop cloths. We'll conduct a walkthrough before we leave to ensure the paint is drying to the colour you expect, and we'll even call you back after the job to ensure you still love the new colour.
Schedule a Painting Contractor Today!
If you're looking for a stroke of genius for your condo, contact WOW 1 DAY PAINTING today to find the right professional condo painters for your home. Give us a call or schedule your estimate with us online!
<! -- // row inner -->