Trusted Royal Oak Painters
Now proudly serving Royal Oak and the surrounding areas!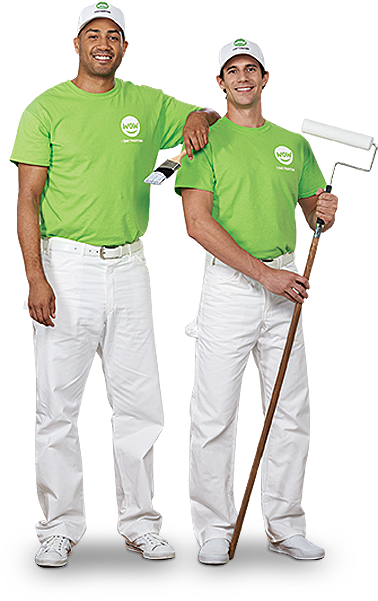 Local Royal Oak Painters
A fresh coat of paint is one of the most dramatic ways to brighten your living space, create a more welcoming environment for staff and customers, and boost the curb appeal of your home or business. If you think that you need to dedicate a week or more to completing the job, think again! WOW 1 DAY PAINTING gives you the quality you expect in a timeline that's unexpected. In fact, we can complete most paint jobs in just 1 day! Get in touch with us today to find out what a difference a day makes.
A Full-Service Royal Oak Painting Company
Why are we the preferred painting company in Royal Oak? It's simple; we provide exceptionally high-quality results in an exceptionally short time frame. While other companies may send a team of two or three painters to tackle your painting job over a period of several days, we send big crews of friendly, uniformed professionals to take care of the entire job in no time. We know that your time is valuable, which is why we strive to provide outstanding service that will take as little from your day as possible.
Our revolutionary system has been perfected over 20 years and allows us to provide fast results that meet our high-quality standards- and yours, too! Each member of our team is bonded, licensed and insured, so you know that you can rely on us. We use low VOC and no VOC paint, giving you the fantastic results of a fresh paint job without the unpleasant or even dangerous fumes that are usually present. Whether you want to paint a single accent wall, every room of your home or your entire exterior, our big crew will have the job done in record time.
We offer a wide range of services, including:
Residential exterior painting, to boost your home's curb appeal
Residential interior painting, to give your décor an attractive update in record time
Commercial painting services, to create an inviting environment for staff and customers
What a Day a Difference Makes
As soon as you're ready to plan your next paint job, we will meet you at your home or business to gather the important details and provide you with a guaranteed quote. Before paint day, We'll put together a plan of action and determine the right sized team for the job, ensuring that no time will be wasted once it's time to get to work.
On paint day, our big crew of painters will show up right on time, in clean uniforms and ready to work. Before we begin, We'll complete the necessary prep work to guarantee beautiful results, like filling holes, cleaning any surfaces and sanding. We also lay drop cloths to protect your property from paint drips. Then We'll get to work, completing the job in just 1 day.
After the painting is finished, We'll gather the drop cloths and paint supplies and give you a walkthrough to ensure your satisfaction. Then, We'll be on our way, leaving you to enjoy your refreshed home or business. Blink and you'll miss us!
Schedule a Royal Oak Painter Today!
When it comes to your business, the last thing that you want to do is take a chance with an unlicensed, uninsured painter. At WOW 1 DAY PAINTING, we send out big crews of professional painters, each member of whom is bonded, licensed and insured to ensure your peace of mind. We know that your time is valuable, so we complete even complex paint jobs as quickly as possible. It's our stroke of genius!
If you're ready to find out what a difference a day makes, give us a call or contact us online today to book your free consultation. Our services are guaranteed awesome (and fast. and friendly).