Trust Painting Company in Plymouth MI
Now proudly serving Plymouth and the surrounding areas!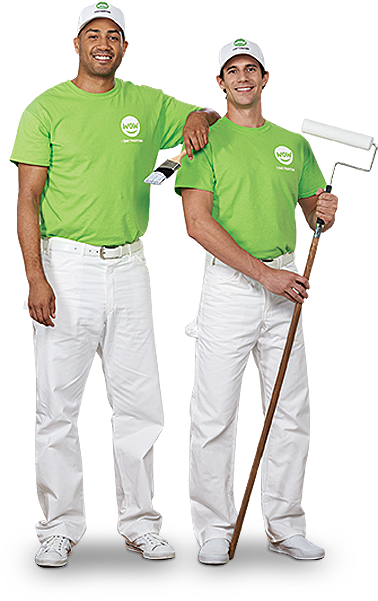 Full-Service Painting Company in Plymouth, MI
How much can you change your home in 1 day? Imagine leaving for work in the morning and arriving at the end of the day to a freshly painting exterior and interior. With WOW 1 DAY PAINTING, we can complete any size painting project in just 1 day. What a difference a day makes!
Our Plymouth, MI painters have experience working with every surface imaginable – cedar shingles, vinyl siding, brick, stucco, wood trim, doors – we can do it all. Our paint is low and no VOC – we care about the environment and your health, so you don't need to worry about harsh fumes or dangerous chemicals. We are guaranteed awesome (and fast. and friendly.) which means you're going to receive exceptional service from our Plymouth Charter Township painters.
Free, No-Obligation Estimate
In order to get your painting needs to be completed in 1 day, we ensure that we have a large crew of professionals ready to tackle your painting project. The process starts with a free estimate – we'll come out to your home or business to get the details of the work you want done. Once we understand the scope and requirements, we can determine the number of painters needed and can provide you with an accurate quote. From there we can schedule in your paint day.
Residential and Commercial Painting
At WOW 1 DAY PAINTING, we offer a selection of painting services. To sum it up, we paint both interiors and exteriors, of both residential and commercial buildings.
Interior Painting: we offer residential and commercial interior painting. We can paint anything from a single wall to the entire interior. And we won't disrupt your home or business for days or weeks on end. We'll get your painting done in 1 day. Guaranteed awesome.
Exterior Painting: we offer residential and commercial exterior painting, too. Whether you just want to freshen up your facade for some curb appeal, or add value and protection to the entire exterior, we've got your walls covered with the quality you expect in an unexpected timeline.
Painting Partnerships: we also offer programs with those in industries like real estate, property management, and design. If you need one time or recurring paint services for your clients, tenants, or customers, we'll get the work done with the same exceptional quality. We'll leave you and your clients saying WOW!
Schedule a Plymouth Painting Contractor Today!
Blink you'll miss us! We give you the quality expect in a timeline that's unexpected. Ready to get started? Contact WOW 1 DAY PAINTING today – call us or go online to schedule your free estimate. What a difference a day makes!
<! -- // row inner -->