Trusted Northville Painters
Now proudly serving Northville and the surrounding areas!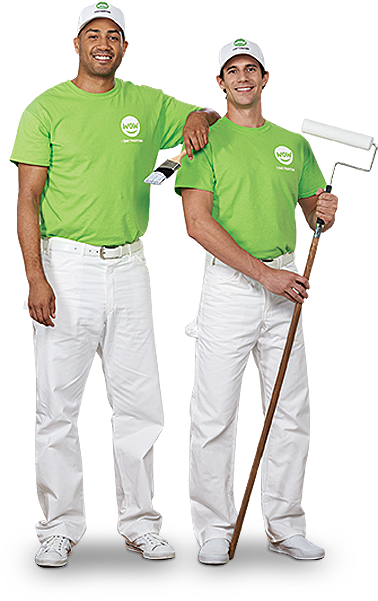 Professional Painters in Northville, MI
If you've been looking for Northville painters to help, look no further! WOW 1 DAY PAINTING has courteous, professional Northville painters that can do the job in just 1 day! We offer interior and exterior painting services for residential and commercial properties.
Full-Service Northville Painting Company
Our job doesn't just entail putting a fresh coat of paint on your home. Whether it's an interior or exterior painting job, we approach every job with the same attention to detail and care. After your onsite estimate, we'll call you before the project starts to:
Confirm paint colors and details
Suggest items that can be moved out of the way before our arrival
Answer any remaining questions you have about the painting project
Before we start painting, our Northville painters will:
Cover plants, trees, and decks (exterior) or floors and large furniture (interior)
Fill holes and cracks in walls
Power wash exterior surfaces to remove mold and mildew
Repair drywall and refinish on the interior
Remove wallpaper
Re-caulk around windows (as necessary)
Residential House Painting
If you want to refresh the look of one room in your home's interior or every room, we can help! We also work on the exterior of homes and outdoor fixtures that need a fresh coat of paint. We'll even help with additional services that include popcorn ceiling removal and cabinet painting. When it comes to interior painting, we handle:
Bedrooms
Bathrooms
Kitchens
Living/family rooms
Dining rooms
Home offices
Nurseries
Foyers
Our Northville painters are experienced exterior professionals as well. We can help you revitalize the look of your siding, or even put a new coat of paint or stain on your fences and decks. We have vast experience working with the following siding materials too, so you can trust our fast, friendly painters with your home's care:
Wood
Vinyl
Aluminum
Composite
Stucco
Commercial Painting
WOW 1 DAY PAINTING also offers commercial painting services. We'll deliver guaranteed awesome results to commercial groups, from offices and warehouse to gyms and fitness centers using the same tried-and-true processes. In a world where one day closed can stunt a business's growth, WOW 1 DAY PAINTING works so fast that you blink and you'll miss us!
Schedule a Northville Painter Today!
For an estimate on your Northville painting project, call us now or go online to schedule an appointment with WOW 1 DAY PAINTING.