Osprey Painters
Now proudly serving Osprey and the surrounding areas!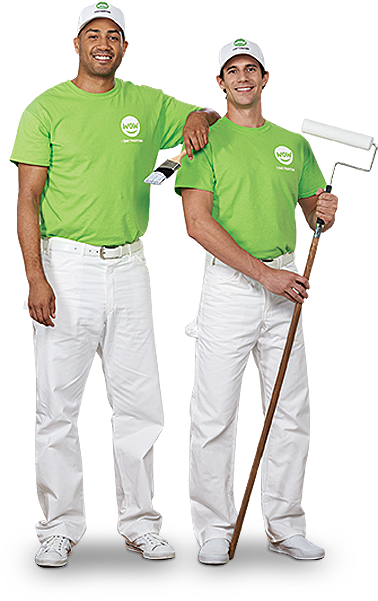 Professional Osprey Painters
When your home or business needs sprucing up with fresh paint, finding the right painters may seem like an uphill battle with no end in sight. Vetting companies, reading reviews, and collecting quotes can be a hassle, leaving you with a huge task even before the tarps are laid down.
Unless, of course, you choose the number one team in Osprey. WOW 1 DAY PAINTING has been turning heads for years, boasting the quality you expect in a timeline that's unexpected. With unbeatable service in just 1 day, no one can make you say WOW like we can.
A Full-Service Painting Company
Whether you need help with your living room or your entire office building, no one does it like WOW 1 DAY PAINTING. With a commitment to finish every job in just 1 day, we guarantee exceptional service without interrupting your life. Some painters take days or even weeks to make it through your residential or commercial properties, but our big crews can handle even the biggest jobs with ease.
From the moment we arrive until our trucks pull away, you'll love what our painters have to offer. Boasting a winning combination of speed and quality, there's nothing we can't do for you.
Interior Painting
Exterior Painting
Residential Painting
Commercial Painting
Professional Painting Programs
When you put your trust in our Osprey team, you know you're getting the very best. Blink and you'll miss us!
High-Quality Painting Service
We know that your decor preferences are a big part of the aesthetic of any space, which is why we won't stop until every job is done right. We can always promise speed without sacrificing quality, working thoroughly and methodically to provide an unbeatable experience. When you want to say WOW, you want WOW 1 DAY PAINTING.
No two properties are exactly the same, and no one knows that like we do. Our painters have decades of combined experience providing top notch service, no matter what you need us to paint. We can do it all, including doors, window frames, molding, siding, brick, wood, and so much more. In addition to providing quality painting, we only use quality paint. We love the environment as much as our customers; our teams always use no VOC and low VOC paints to do right by the planet as well as your property!
Free, No-Obligation Estimates
When you choose WOW 1 DAY PAINTING, you can always be sure you're getting amazing quality at prices that won't break your budget. We know there are other expenses to consider in life, which is why we provide you with a detailed quote based on the entire scope of your painting needs.
Rather than scheduling an appointment and surprising you with the cost when the job is done, our expert estimators will walk through your home or business, evaluate your needs, and prepare a customized quote based on the necessary equipment and painting team needed. What a difference a day makes!
Speed and quality aren't mutually exclusive! At WOW 1 DAY PAINTING, we'll always go above and beyond to make sure you're happy while working with your schedule.
From the moment you book with us until your warranty period ends, the WOW 1 DAY PAINTING team will always be by your side. On the morning of your appointment, our big crews will arrive exactly on time, armed with everything necessary to get the job done right. When we're finished, we'll show you what we did to make sure you're completely satisfied, and remove any sign we were ever there – except an amazing paint job, that is!
Schedule a Osprey Painting Contractor Today!
Who says painting has to be a challenge? With WOW 1 DAY PAINTING, you can kick back and relax while we take care of the rest. Just give us a call or go online to schedule your free estimate, and get ready to be WOWed. Guaranteed awesome (and fast. and friendly.)!
<! -- // row inner -->