Gilroy Painters
Now proudly serving Gilroy and the surrounding areas!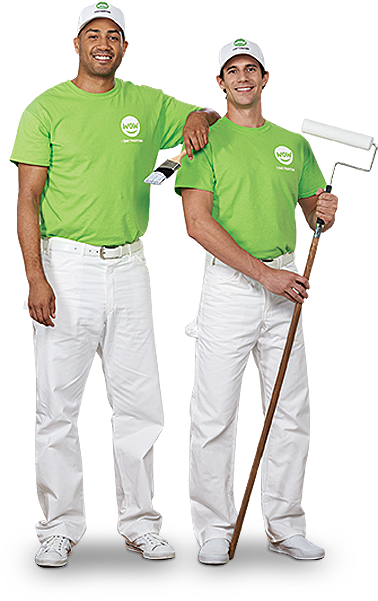 Professional Painting Contrators in Gilroy, CA
How long should it take to have your home painted? At WOW 1 DAY PAINTING, the answer is in the name – give us 1 day, and we'll have your home perfectly painted. Our big crews of friendly, uniformed painters use a systematic technique to ensure that you're getting the quality you expect in a timeline that's unexpected. When you use WOW 1 DAY PAINTING, you'll come back to your freshly painted home and say WOW!
A Full-Service Gilroy Painting Company
Our painting services operate throughout the Gilroy area, and we're guaranteed awesome (and fast. and friendly.) We paint both residential and commercial properties, both interiors and exteriors. If you can name a surface, we can paint it. This includes brick, wood and vinyl siding, stucco, cedar shingles, doors, drywall, wood trim, and others. We do:
Interior painting: change the look and add value to your space
Exterior painting: protect your siding from the elements and make your home the best looking one on the block
Residential painting: get your house ready to sell, change your color scheme, or make the old new again
Commercial painting: attract more customers with a brighter store front
Painting partnerships: for when you or your clients require regular painting services
Creating Happy Customers
At WOW 1 DAY PAINTING, we are committed to providing the best customer service in the Gilroy area. From that first phone call to schedule your free estimate, to the day you return home to your perfect paint job, we will leave you saying WOW! Our friendly, uniformed painters aren't just the best painters in the business – they're also the nicest people. They will do everything in their power to ensure that you receive an exceptional painting experience. WOW!
The Painting Process
A lot of people wonder how we're able to provide such great service in such a limited time frame. Here is our seven step process:
You call for a free, no obligation estimate. We'll send one of our customer service representatives to your home or business. We'll arrive on time and discuss which areas you need painted. Once we have every last detail, we'll give you a written quote.
We put your paint day in the calendar. If you're not sure what type of paint you want, or what color, our experts can make suggestions.
We confirm the details the day before your paint job is scheduled to start.
Our big and uniformed crew arrives at your place – on time. First, we'll protect your property and your belongings. We'll lay ground sheets across the floor, and cover any furniture still in the areas to be painted. We'll fill in nail holes, sand, caulk, and power wash. Our dedication to preparation is one of the reasons we can ensure you receive an exceptional paint job.
We paint! As we paint, we're constantly inspecting our work to ensure that it's up to our high standards.
You see the final result and you say WOW! If you're not completely WOWed, then we haven't done our job.
We clean up everything – blink and you'll miss us! After we're gone, the only thing you'll have to remember us by is our excellent service and the paint on the walls. As we use low and no VOC paint, you won't even smell the harsh fumes that come with traditional paints. WOW!
Schedule a Gilroy Painting Contractor Today!
Give us a call or go online today and schedule your free estimate. From that first phone call, to the final paint job, we're going to leave you saying WOW by giving you the quality you expect in a timeline that's unexpected. What a difference a day makes!
<! -- // row inner -->