Eden Prairie Painters
Now proudly serving Eden Prairie and the surrounding areas!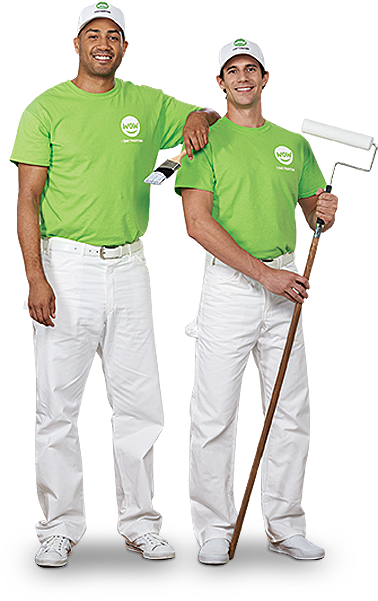 Professional Eden Prairie Painters
Getting your home or business painted may seem like a big job that will take a long time to get done, and it usually is, but that doesn't have to be the case. With WOW 1 DAY PAINTING, it doesn't take long at all. With us it only takes 1 day! No matter the size or scope of your painting needs, we're experts at getting your painting job done with speed and quality.
We offer painting services to fit every need. Interior painting. Exterior painting. Residential painting. Commercial painting. We can paint a single door, a single room, the entire interior, the exterior, or all of it! We use speed and quality no matter the size or type of painting you need. We also offer regular painting services for those who need professional painting for clients, customers, or tenants. We're creating happy customers, and happy customers for our customers, with our exceptional painting results and exceptional service. It's our stroke of genius.
What a Difference a Day Makes
It may seem like getting your painting job done in 1 day is an impossible task, but that's because you haven't seen our amazing big crews in action. We have developed the systems and techniques needed to deliver exceptional quality painting in 1 day every time. We big bring crews; arrive on time, organized and ready to WOW; and inspect our work as we go. We're creating happy customers with our stroke of genius: Speed + Quality = WOW!
Our friendly, uniformed painters are trained, organized, polite, and start and finish on time. They are dedicated to your satisfaction with the job, and they work hard to produce results that will WOW you. We guarantee you'll love both their speed and the professional job they will do for your space.
We Use Eco-Friendly Paint
To reduce our impact on the environment, we use zero and low-VOC paints. These paints don't emit the harsh fumes and chemicals of lesser-quality paints. That also means that you won't have to return to a home or business full of harsh smells at the end of the day.
Free, No-Obligation Estimate
To get started, we'll schedule a free, no obligation estimate at your home or business. We'll review your painting needs on site with you and to get all the details. We'll be able to create a detailed proposal that will be the foundation of the plan for our painters and an accurate quote for you. We can also use this time to discuss the best paints for your project and help you pick colors.
Guaranteed Awesome
Our painters will arrive on time when your painting day comes. Our big crew will walk through the space you are having painted to ensure they fully understand the work before they get started.
Blink and you'll miss us! In just 1 day, our big crew of friendly, uniformed painters will fix holes and cracks in walls, protect your furniture, flooring and more, and get your painting project completed. Whether you want your entire exterior painted, the interior, just a few rooms or just your trim and doors, we can do it all in a single day.
Schedule a Eden Prairie Painting Contractor Today!
To get started on getting a paint job that will WOW you, call us or go online to schedule your free estimate. WOW 1 DAY PAINTING Eden Prairie is the only painting company that is guaranteed awesome: we give you the quality you expect in a timeline that's unexpected. Contact us today. Blink and you'll miss us!
<! -- // row inner -->