Painters Langley
Now proudly serving Langley and the surrounding areas!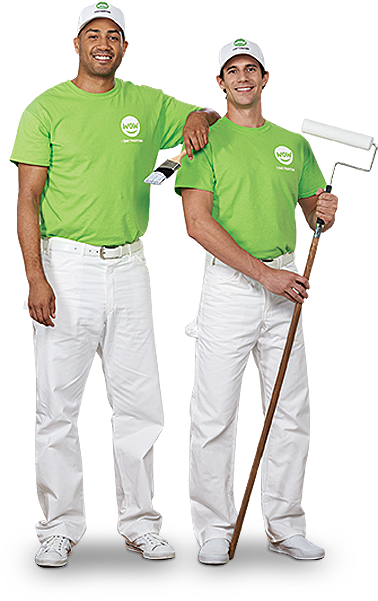 Painting Made Simple
Getting your walls painted doesn't need to be expensive and time consuming to achieve great results. Our painters in Langley can help. Our expert painters can take care of your entire painting project with the quality you expect in a timeline that's unexpected.
About Our Painting Service
Our Langley painters are ready to tackle any painting project, whether its changing the colour of a single wall or painting the entire interior and exterior of your home. No matter what the job is, it all starts with a free estimate.
Our Rates
We'll send you one of our estimators who will walk through your space with you to get the details of your painting project. This allows us to thoroughly prepare for your painting day and provide you with an accurate quote. We don't charge one flat rate for our painting services; instead we will provide you with a custom quote to guarantee a great deal for you and your family, in writing.
We Use Eco-Friendly Paint
You want to have as little impact on the environment as you can, and we want the same thing! We use low-VOC and zero-VOC paints to minimize their environmental impact. This also means that when you return to your home after it's been painted, you won't come home to harsh fumes. You'll just come home to beautifully painted surfaces.
You can choose from a variety of paint colours and sheen by Sherwin Williams, Benjamin Moore, and Dulux.
What We Paint
We provide our services to anyone who needs painting done—renters, homeowners, business owners, property managers and more.
Interior
Interior painting is a simple way to freshen up and add value to your home or business. Our professional painters can paint any interior surfaces, including:
Walls —Flat drywall, plaster or textured stucco
Doors and Trim—Wood or MDF/prefabricated
Ceilings —Flat or Popcorn
Before we paint, we will protect your floors, furnishings and anything else that shouldn't be painted with clean drop cloths and covers. We also fix up your walls by filling holes and cracks and sanding. This ensures a great end result!
Exterior
Exterior painting is the only way to protect the exterior walls and add curb appeal. We can paint any exterior surfaces, including:
Brick
Stucco
Wood
Vinyl Siding
Shingles
We cover plants, outdoor fixtures and other items near your home to ensure that they won't be painted. We'll fix cracks or holes; remove mildew, sand, and power wash too. This ensures the finished paint will be smooth, high-quality and durable to protect your exterior walls from the elements.
Schedule a Free Estimate
Call us or go online and schedule your free estimate!
<! -- // row inner -->