Trusted Painters in Coquitlam
Proudly servicing Coquitlam and the surrounding areas!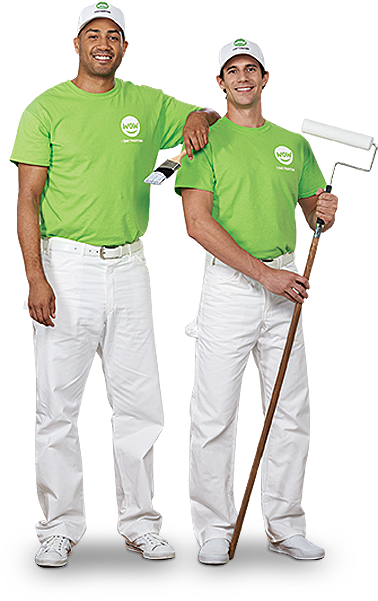 About Our Painting Service
Do you want to have your home or commercial property painted fast, but don't want to compromise on quality? Our Coquitlam painters can help. We've been creating happy customers with our revolutionary formula for success: SPEED + QUALITY = WOW! We bring in crews to complete the job in 1 day, where it would take traditional painting companies days or even weeks to paint.
Interior and Exterior Painting
Are you looking to improve the curb appeal of your home? Want to change up the color of your siding, exterior doors, and trim? Needing to clean up, freshen up, and protect the exterior?
We have extensive experience with exterior house painting in Coquitlam. Whether the exterior of your home is brick, vinyl, stucco, concrete, or cedar shake, with our progressive painting techniques we can make your home look like new! We'll even take the time to properly prepare the surface by pressure washing, filling any cracks and holes, and sanding down imperfections to ensure the paint adheres properly and lasts for a long time.
We Use Eco-Friendly Paint
Are you concerned about the impact paint can have on the environment and the interior air quality of your home or office? So are we! We use eco-friendly paints that are either low in, or completely free of volatile organic compounds (VOCs) – the substances that can cause paints to off-gas while drying. As a result, you won't need to worry about being exposed to harsh fumes of offensive smells when we paint your house.
Property Management Services
Our team of professional painters has extensive experience in providing commercial property owners with fast, stress-free property management services. We help multi-tenant residential building owners by completing quick re-painting of apartments between tenancies; real estate professionals by quickly painting their clients' homes; and designers by bringing their decor refresh to life.
We can pressure wash and paint virtually any surface quickly and with minimal disruption to your business, giving you the ideal solution for all your commercial painting needs in Coquitlam.
Schedule a Free Estimate
Call us today to schedule your free, no-obligation estimate. One of our friendly estimators will meet with you on-site at a time that works with your schedule to review your painting project.
<! -- // row inner -->