Trusted Priddis Painters
Proudly serving Priddis and the surrounding areas!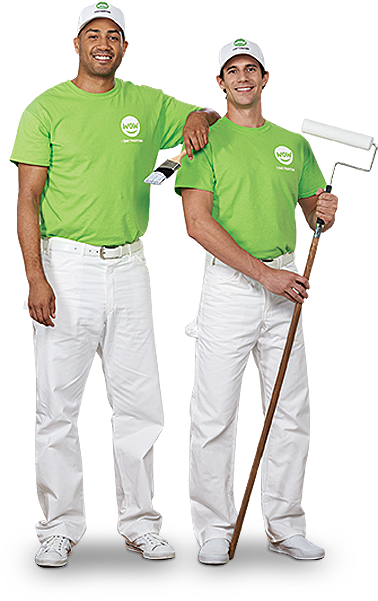 Our Service
Our Priddis painters are dedicated to providing the best paint job and customer service. If you're thinking about freshening up your home or business with a fresh coat of paint, but don't have time to do it yourself, let us help. We will minimize our disruption by finishing the job in just 1 day. SPEED + QUALITY = WOW!
We offer painting services to satisfy every painting need:
Interior and exterior painting
Residential and commercial painting
Property management programs
Real estate programs
What to Expect
We get it all done through a three-step process. The process starts with a free, no-obligation estimate. We arrive at your home or office to review the details of your painting needs. Understanding all the specifics allows us to create a plan and schedule you in for a paint day. The estimator will give you an accurate quote—no hidden surprises. Prior to your paint day, we'll call you to re-confirm the details, including start time and paint colors.
Next is prep work, required to create a quality and durable paint job. For interior painting, this includes filling nail holes and sanding, and for exterior painting, this can include scraping, removing mildew, and power washing. We will protect and cover any of your floors, furniture, and plants.
Finally is the painting. Our painters are careful and do not cut corners. We'll continuously inspect our work and will inspect it again with you at the end of the day. When the work is done we will ensure a spotless cleanup from putting your furniture back to cleaning up any splatters and we even take out the garbage. Our goal is to create happy customers!
Residential Painting
A fresh coat of paint is a must for your new home before you move in. Painting is also a great way to appeal your home before putting it on the market for sale—adding value to your real estate. Exterior painting can protect your home from weather damage, ensuring longevity.
Commercial Painting
If your business needs updating or is finishing renovations, we can get your painting completed with minimal disruption, allowing you to get back to work quickly. We also offer real estate and property management partnerships. If you have a business that requires regular painting services – like freshening up homes before putting it up for sale or repainting prior to new tenants moving in—we can help your services stay on track.
Schedule a Free Estimate Today!
Give us a call today or use our online scheduling service to get started with the paint job that will WOW you.
<! -- // row inner -->