Trusted Bragg Creek Painters
Now proudly serving Bragg Creek and the surrounding areas!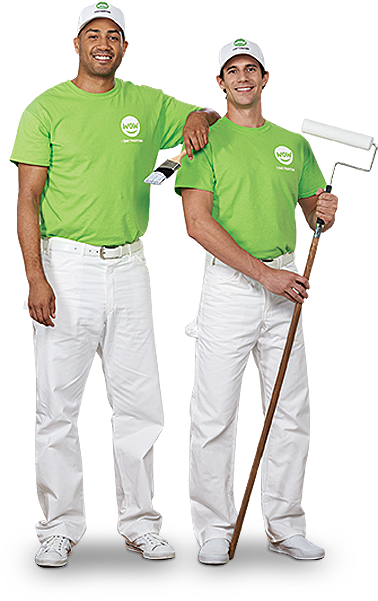 Why Hire Our Painting Company 
Our Bragg Creek painters can help you refresh the interior and exterior of your home or business with a new coat of paint. And we can often get it done in just 1 day!
Services We Offer
We offer painting services to accommodate every painting need:
Interior painting
Exterior painting
Commercial painting
Professional partnerships
Real estate program partnerships
Whether you need a door, window or wall painted, We'do it all. We even give you a two-year guarantee.
What to Expect
We offer a free, no-obligation estimate. Our estimator will walk through your space and assess your painting needs, giving you a comprehensive estimate and schedule a paint day. We'll even call ahead to confirm the time and paint colours to ensure paint day goes smoothly.
On paint day our insured and bonded crew will arrive on time. We'll prepare each room ready for painting. We fix any cracks or other imperfections in the walls and protect the floors, furniture and anything else in the room. You can help with preparation by planning ahead and find a safe place for your pets.
The on-site manager keeps an eye on the quality throughout the process and ensures that you are happy at the end of the painting day. After we paint, we ensure a spotless cleanup from putting your furniture back to cleaning up any splatters and we even take out the garbage. Our goal is for you to come home noticing only the fresh paint.
Our Eco-Friendly Paint
When we paint your home, you don?t have to worry about harsh, smelly fumes permeating your home or business. We use low-VOC paints and even zero-VOC paints. That means fewer toxins are released into the air to harm our health and the environment. When you come back after our painting day is completed, you'll be greeted by beautiful walls instead of strong fumes. You can choose from a variety of paint colours and sheen by Sherwin Williams, Benjamin Moore, and Dulux.
Schedule a Free Estimate Today!
Contact us today for your no-obligation estimate to get started. Call us or go online?we want to WOW you with what a difference a day makes.