Del Valle Painters
Now proudly serving Del Valle and the surrounding areas!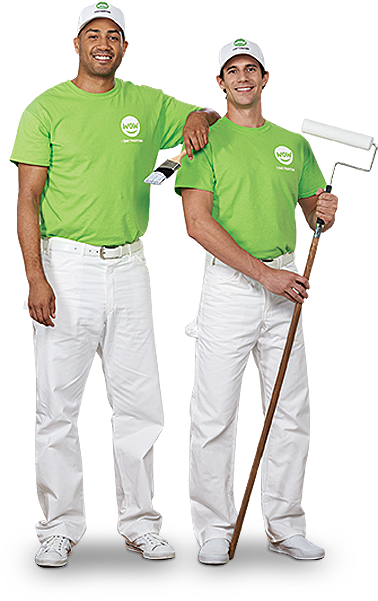 Professional Del Valle Painters
If you've ever tried to paint your own living room or office space, you know just how hard it can be. The job can take days or even weeks to complete, and often leaves you tired, dirty, and frustrated, not to mention that you don't have the experience to complete professional quality painting.
Sound familiar? Well, it doesn't have to anymore. WOW 1 DAY PAINTING in Del Valle is the perfect solution for any painting need. Gone are the days of weeks spent toiling with a paint brush and a roller; instead, you can guarantee any painting project is finished in just 1 day. That's right – 1 day. Blink and you'll miss us!
A Full-Service Painting Company
Painting doesn't have to be a burden with WOW 1 DAY PAINTING. No matter what you have in mind, we're ready to handle your job in just 1 day. Whether you need help with one room or twenty, we can tackle whatever you need in time to WOW you!
Fast work doesn't mean low quality, which is why it's our mission to provide you with the quality you expect in a timeline that's unexpected. We've been refining our processes for years, so we know exactly what it takes to start a job and finish it just hours later. All of our friendly, uniformed painters are expertly trained, giving you a guaranteed awesome experience.
We have experience painting virtually any material, including stucco, brick, vinyl siding, doors, wood siding, cedar shingles, and wood trim. The WOW 1 DAY PAINTING team is also dedicated to being as eco-friendly as possible, which is why we use no VOC and low VOC paints.
Our expertise is painting. From houses and apartments to office buildings and other commercial spaces, our painters are ready for anything. Our name says it all, which is why we know you'll be WOWed by what we have to offer.
The WOW 1 DAY PAINTING Difference
At WOW 1 DAY PAINTING, we know what a difference a day makes, and we're always ready to show you. It's our mission to go above and beyond what you expect, providing unparalleled customer service to each and every customer. We're here to create happy customers, one job at a time.
Licensed and Bonded Professional Painters
Instead of sending a random contractor to your door, we like to do things the right way. All of our painters are licensed, bonded, and insured for your peace of mind, providing you with a great experience on every project. Our friendly, uniformed painters are pros, and they love what they do.
Free, No-Obligation Estimate
At WOW 1 DAY PAINTING, we believe in accuracy, which is why we'll never give you a ballpark estimate. Instead, we customize every quote to each specific occasion, taking into account everything from the project you have in mind to the painters and equipment we'll need to get the job done. Our estimators are experts, ensuring that we have all the details of the paint job you need completed and ensuring that you get an accurate quote.
What a Difference a Day Makes
Great customer service is an around the clock job, and that's exactly what you can expect from WOW 1 DAY PAINTING. Our big crews will arrive on painting day ready to start and finish on time. When we're done painting, we'll walk you through your property to show you what we've done, and make sure that you are completely satisfied. Then we'll fully clean up every sign that we were there, leaving you with nothing but an exceptional paint job. What a difference a day makes!
Schedule a Del Valle Painting Contractor Today!
Want to give WOW 1 DAY PAINTING a try? Getting started with our team has never been easier. Simply call us today or book your estimate online, and we'll do the rest. Providing the quality you expect in a timeline that's unexpected will do nothing short of WOW you.
<! -- // row inner -->