Cedar Park Painters
Now prooudly serving Cedar Park and the surrounding areas!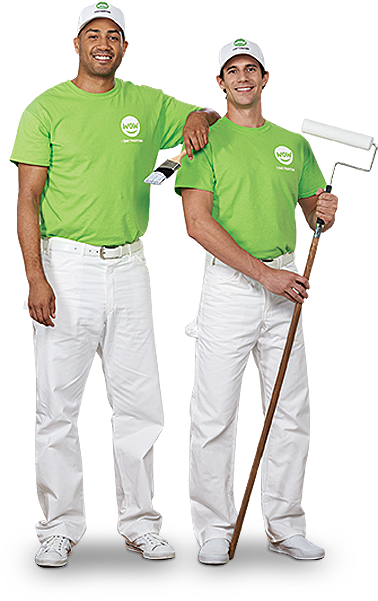 Professional Cedar Park Painters
WOW 1 DAY PAINTING is guaranteed awesome (and fast. and friendly.) If you're in Cedar Park and have painting needs, WOW 1 DAY PAINTING is your answer. How can it be done in 1 day you ask? We've perfected the art of painting quickly but efficiently with our innovative painting solution, using crews that match the job size made up of professional, experienced painters. Our motto is Speed + Quality = WOW. Our mission is creating happy customers.
What a Difference a Day Makes
What a difference 1 day makes. WOW 1 DAY PAINTING can do your paint job in just 1 day and are all about customer service and quality. We hire big crews, finish your job in 1 day, and the process from first contact to your freshly painted room is effortless. Blink and you'll miss us.
The Painting Process
It's really a stroke of genius. You have rooms that need to be painted. We have experienced, meticulous painters who work fast and efficiently, First, you give us a call or connect with us via our online system. We'll give you a professional, detailed estimate at no charge to you – this ensures that we know exactly what painting needs to be done and provides you with an accurate quote. Once you've decided that you want the quality you expect in a timeline that's unexpected, we'll schedule your paint job.
Then we prep the job by building a team that fits the size of the job. We prepare the walls and supplies before we even begin painting, including filling holes, sanding, and caulking. Then we use our innovative painting system to WOW you. When you arrive home at the end of the day, you'll walk in to a freshly painted space. Guaranteed awesome.
What We Do
WOW 1 DAY PAINTING is capable of effortlessly painting all types of interior and exterior spaces, whether they be residential or commercial. Attention to detail and cleanliness are key goals when it comes to interior painting. We'll carefully prepare your home or business, covering floors and protecting your furniture. Imagine having no down time to get your office or home painted.
We can do your home or entire office in just 1 day, minimizing disruption and getting you back into your space. For exterior painting we have years of experience painting a variety of materials like stucco, brick, wood and vinyl siding. We even do wood and deck staining and refinishing. Painting is an excellent, simple way to spruce up your entire house!
Whether you need to get your old space freshly painted or want to simply change the color in your new home, WOW 1 DAY PAINTING will get it done right. For rental properties, turnaround time is key when getting a new tenant in, which is why WOW 1 DAY PAINTING is an excellent resource for property management and real estate services. We will paint your rental property in 1 day! We can also provide pressure washing services as part of the preparation for exterior painting to ensure exceptional quality and curb appeal.
The icing on the WOW 1 DAY PAINTING cake is that we use eco-friendly paints with zero VOC (volatile organic compound) and low VOC paint to minimize our impact on the environment and your family or staff. So you, your family and pets won't be exposed to harsh paint smells when you come back into your space at the end of the day.
Schedule a Cedar Park Painting Contractor Today!
For all of your Cedar Park painting needs, WOW 1 DAY PAINTING is the professional painting company you want. Our revolutionary painting service respects your time, without compromising quality. We work so fast, blink and you'll miss us! Give us a call today today to get a free estimate for the quality you expect, in a timeline that's unexpected.
<! -- // row inner -->