Barton Creek Painters
Now proudly serving Barton Creek and the surrounding areas!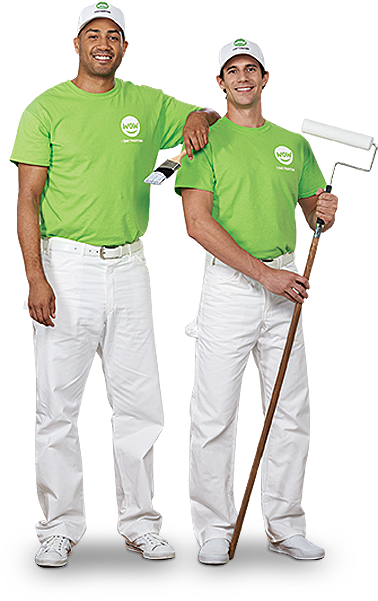 Professional Barton Creek Painters
What a difference a day makes. You leave your house in the morning with painters already getting started, and when you come home at the end of the day, it's to a freshly painted space that is cleaner than when you left and smells just as nice. That's WOW 1 DAY PAINTING's promise to you, guaranteed awesome (and fast. and friendly). Premium painting is done all in 1 day by our professional team of friendly, uniformed painters. For all of your immediate painting needs, WOW 1 DAY PAINTING Barton Creek has you covered.
What a Difference a Day Makes
Blink and you'll miss us! That's how fast our painters can paint your space – whether residential or commercial. The process starts with a quick, professional, and free estimate. After we've scheduled your paint job, we'll call you prior to paint day to confirm details like start time and paint colors. On paint day, our big crew will start on time to ensure we finish on time. Then we do our prep work which is key to providing quality painting.
We prep the walls and supplies before painting even begins. Our comprehensive plan and trained painters will then get to work providing the quality you expect in a timeline that's unexpected and when we're done painting, we'll perform a walkthrough to ensure you are completely satisfied. And it's all done in 1 day. WOW.
Residential Painting Services
For interior house painting our professional crew will do a walkthrough of your home, assessing everything that is needed for the job. Before painting begins, we cover your floors and protect your furniture. As painting progresses throughout the day, our site foreman checks in to ensure the quality of work is exceptional. When we leave, you have a freshly painted space with minimal inconvenience to you and your family!
We are also experts at exterior house painting and have experience with many types of exterior surfaces including wood, vinyl siding, cedar shingles and brick. Additionally, we thoroughly prepare the exterior before painting to ensure long-lasting quality, including power washing, scraping, sanding, caulking, and more.
Whether you need to paint your old home to add value and curb appeal before selling, or want to move in to an already freshly painted home, we are guaranteed awesome (and fast. and friendly.) Let us help you move into your new home without delay.
Commercial Painting Service
If you're looking to get commercial painting done, we've got you covered there too. Our 1 day service is really a stroke of genius; you have minimal downtime and maximum productivity, by getting your entire office painted in a day! We carefully prep the space before painting and meticulously clean up before we leave. You'll be back in business in no time.
We also partner with property management and real estate services. A quick turnaround is key to getting a new tenant into a space. We are a favorite of property management and real estate services because we can get a space painted so new tenants can move in as quickly as possible. We are also licensed, insured and bonded so you know you're getting professional, commercial painters. We also provide accurate quotes upfront.
We Use Eco-Friendly Paint
We are in the business of creating happy customers, whether you need residential or commercial painting. Whether it's a residential or commercial job we use zero VOC (volatile organic compound) and low VOC paint on all of our projects. You can rest assured that there will be no harsh smells when you return at the end of the day.
Schedule a Barton Creek Painting Contractor Today!
WOW 1 DAY PAINTING is built on the motto that Speed + Quality = WOW! Contact us today and we will come to you to give you a personalized, detailed estimate. Let our professional painters take the stress out of painting for you and show you what a difference a day makes. We look forward to giving you the quality you expect in a timeline that's unexpected.
<! -- // row inner -->