Exterior Colors that Go With a Gray Roof
Sarah Robinson
When you're choosing an exterior color scheme, it's important to factor in the parts of your home that don't get painted, such as brick, stone work, and your roof. The material and color of your roof actually play a big role in formulating the overall look of your home. After all, you can't really hide it!
Gray is one of the most popular roof colors for homes of all styles. Whether it's asphalt shingles in a dark charcoal or roof tiles in a lighter slate gray, it's a great neutral tone that provides a nice base for a large range of color palettes.
What Paint Colors Work Best With a Gray Roof?
White
The beauty of white paint is that it goes with just about everything. An all white house with a gray roof is a truly classic look. This simple palette works best with more traditional style homes, but can work well with some modern styles as well. If all white is a bit too much, you can also go with another light neutral like cream or soft beige with a crisp white trim for a little more contrast.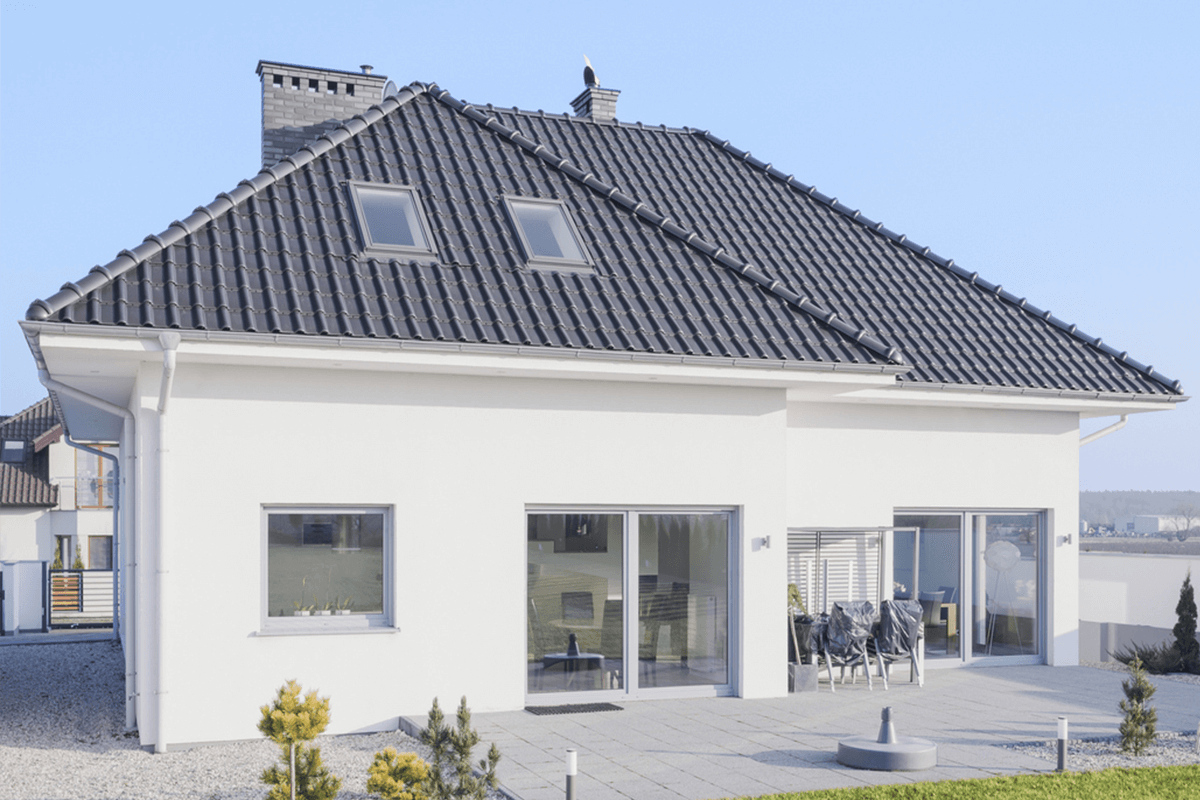 Brick Tones
If you have a darker gray roof, you can look to the natural colors of bricks for some color inspiration. This includes reds from bright to burgundy, rich shades of orange, and some elements of buff.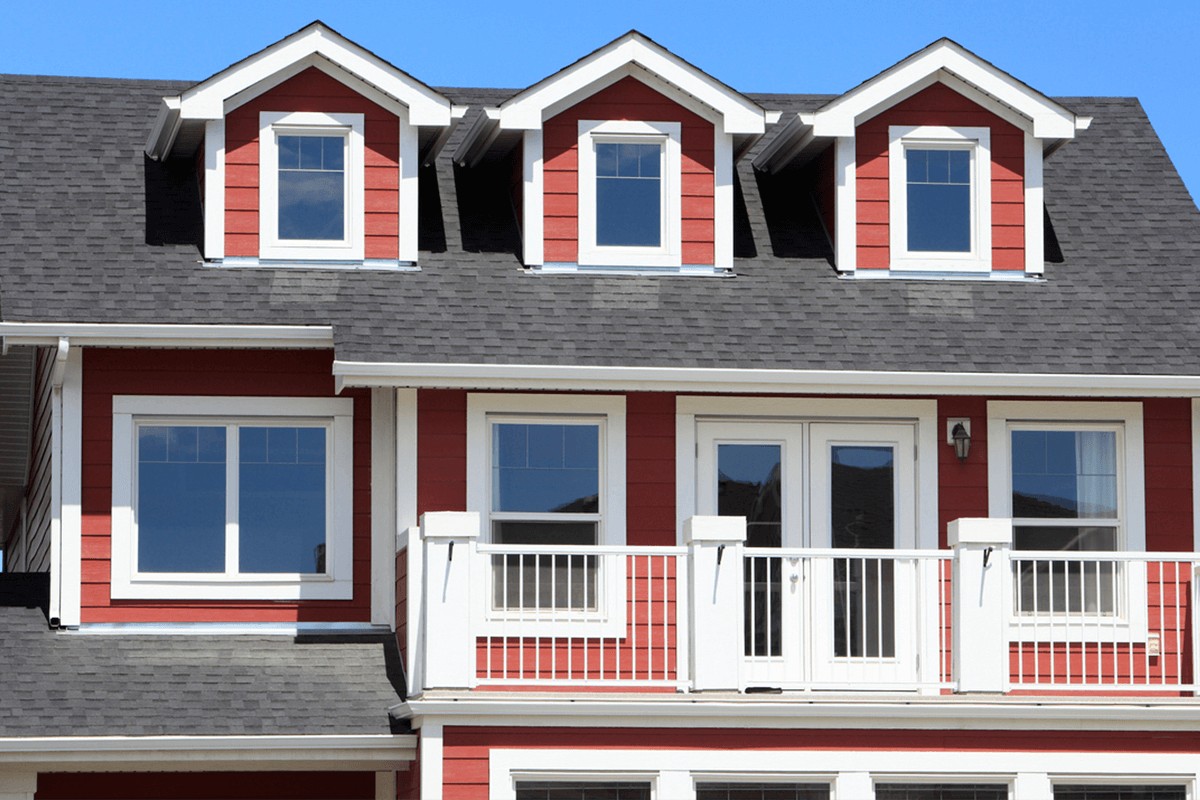 Green
If your shingles have a green undertone to them, play it up by painting your home a shade of green to match. A lighter green like sage or light olive works well with any shade of gray. For a more subtle look, pair your solid gray roof with a greenish gray paint color.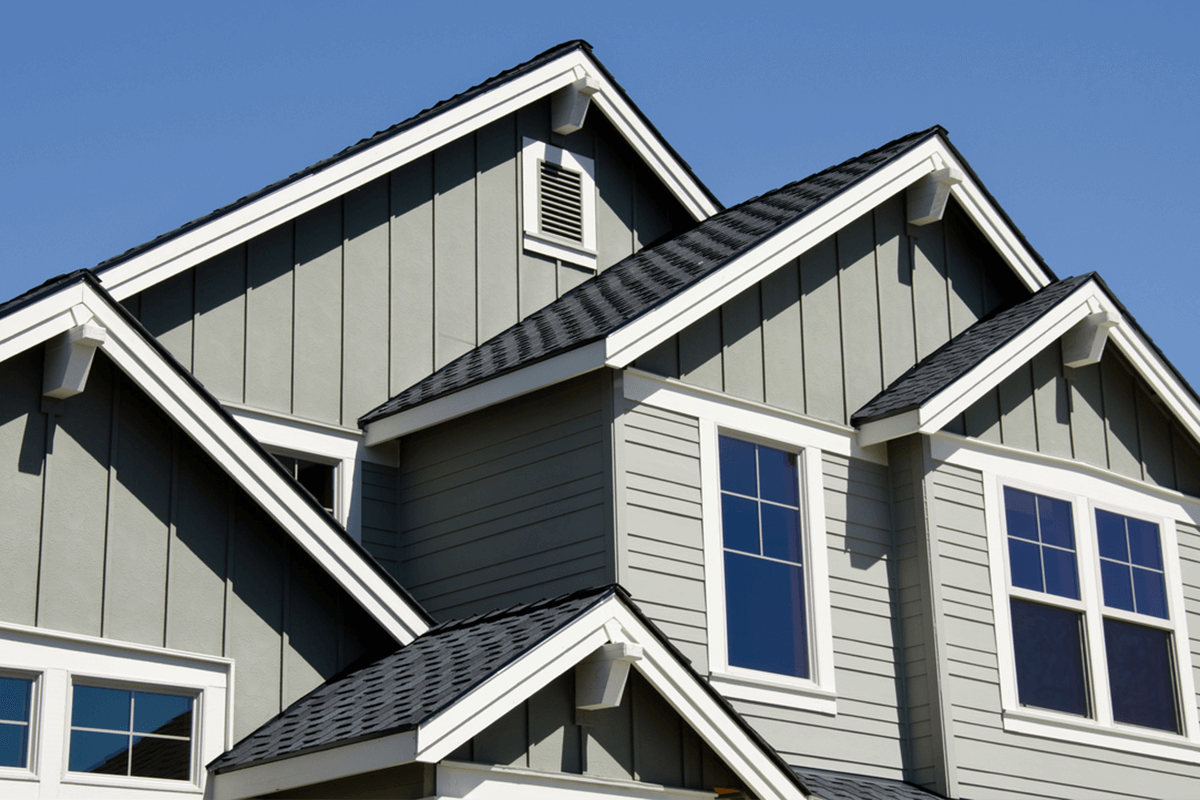 Yellow
Yellow and gray is a classic color pairing that works well on all types of houses. For a more traditional look, a sunny light yellow pairs beautifully with a light gray roof. For a more edgy look, try a brighter yellow with a dark gray roof. A very bright mustard (or similar yellow) also works great as a door accent with a gray monochromatic color scheme.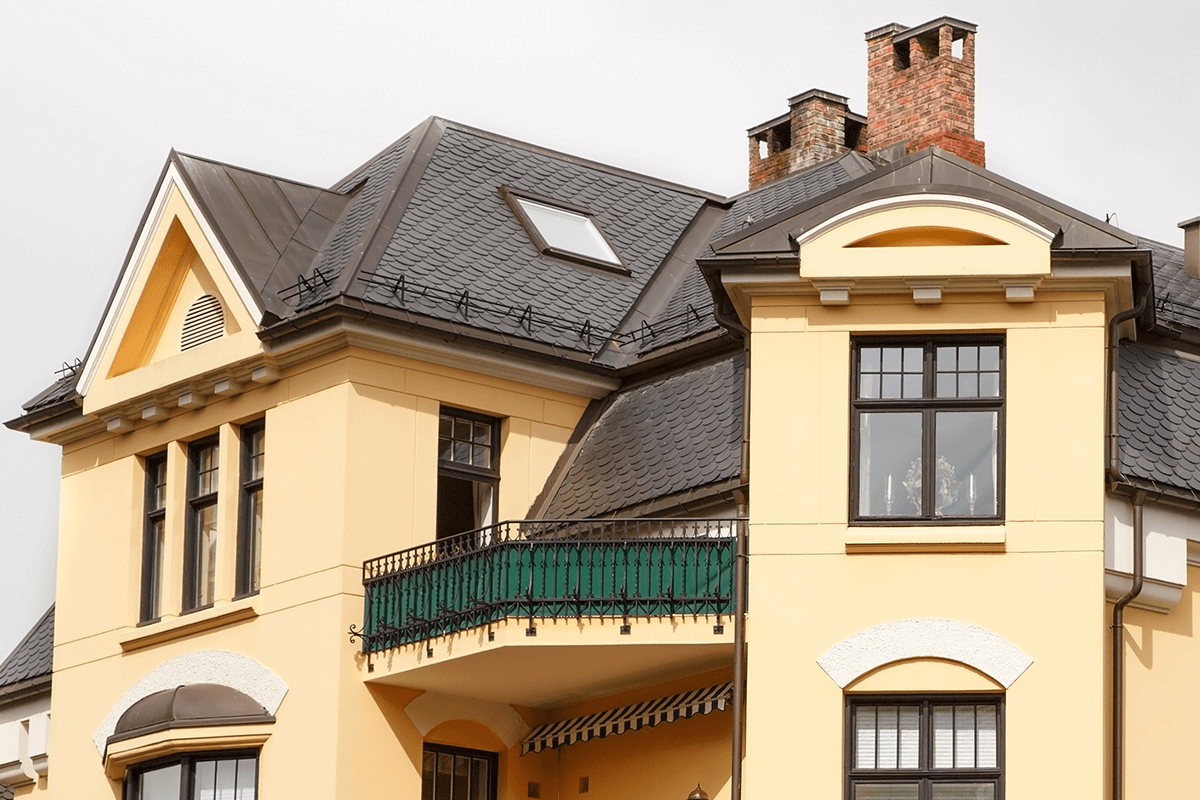 Gray
If you have a gray roof, you might want to try a monochromatic color scheme. This means going with a shade of gray paint that is either several shades darker or lighter than the gray of your roof shingles. The key to nailing this look is to make sure you don't use the exact same shade of gray. If the colors are too similar, you could end up with a look that is either too washed out or too heavy. Just remember that you always want some clear definition between your roof and your paint color.
Another thing to consider if you're going with a monochromatic look is the undertones that are present in your roof color. You'll want to choose a gray that brings out that color. For example, if your gray shingles have brown undertones, your paint color could be a warm taupe gray.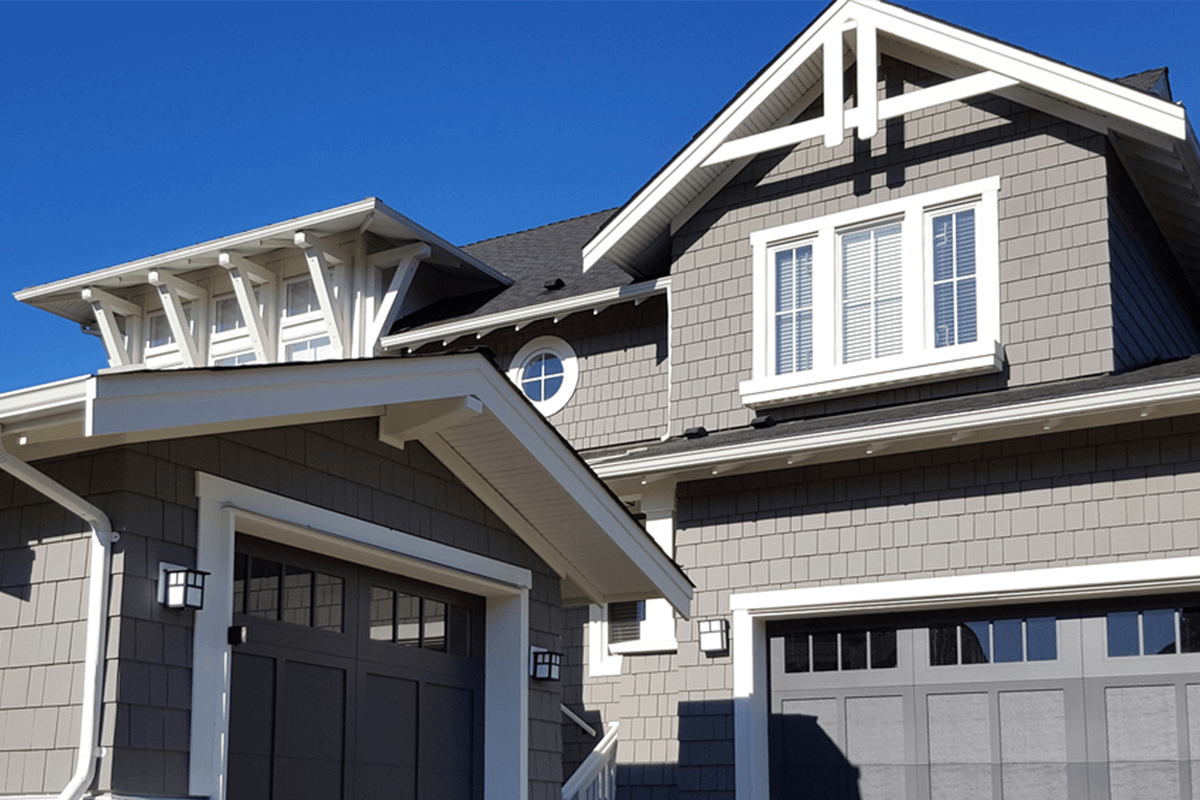 Colors to avoid if you have a gray roof
If you have a gray roof, you'll want to avoid choosing muted colors like beige or brown. When paired with gray, these colors can cause your home to look too washed out. The key idea is to create some contrast, so you want something that will stand out a little more.