Color of the Month August 2023: Terracotta
Summer is in full swing, and August brings with it a burst of warm, golden hues that perfectly capture the essence of vacations and mesmerizing sunsets. This year we look to infuse your home with the beauty of nature, and this month's color inspiration is none other than the stunning Terracotta. So, get ready to transform your living spaces and exteriors with this captivating color that embodies the magic of sunsets on a tranquil beach.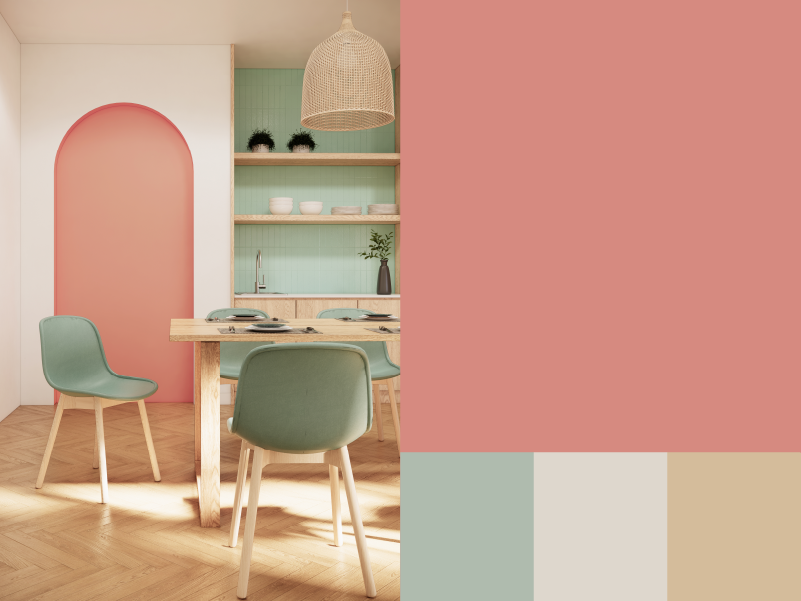 Terracotta: A Color of Warmth and Timelessness
Terracotta, a rich and earthy hue that is also reminiscent of the clay pots found in ancient civilizations, has made a striking comeback in the world of interior design. It exudes a sense of warmth, nostalgia, and timelessness, making it an ideal choice to create a cozy and inviting atmosphere in your home.
Indoor Bliss: Embrace the Sunset Vibe
In your interior spaces, use Terracotta as an accent wall color or incorporate it into your decor to evoke the enchanting hues of a setting sun. Pair it with a light teal, which represents the calm waters of the ocean, to bring balance and harmony into your rooms. A cream shade adds a touch of softness, while a sandy color completes the palette, encapsulating the essence of a serene beach scene.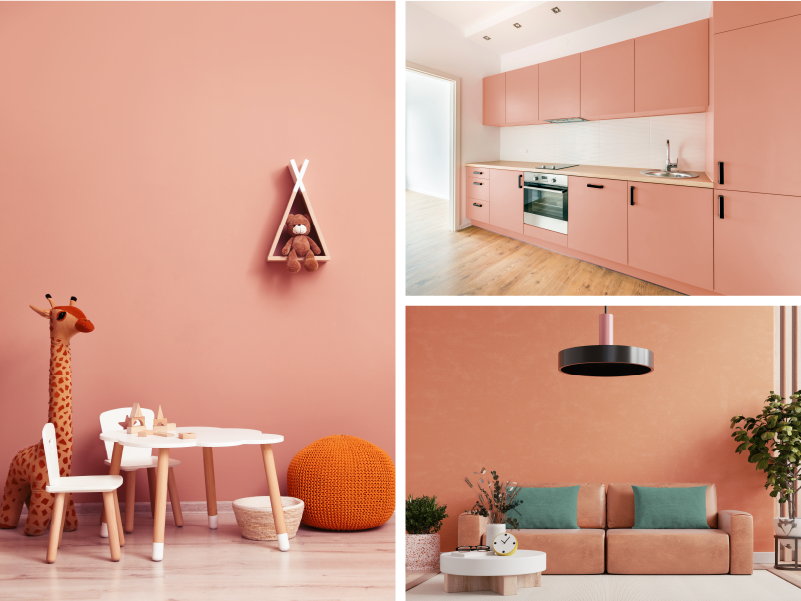 Embrace the sunset vibe by decorating your living room with Terracotta throw pillows, art pieces, or even a rug. It's a versatile color that complements various styles, from rustic and bohemian to modern and eclectic. Let the magic of Terracotta embrace you and your guests, turning your living space into a vacation-like sanctuary.
Exterior Elegance: Sunsets by the Sea
The beauty of Terracotta doesn't end indoors; it can also grace the exterior of your home. Imagine coming back from a long day of work or vacation adventures to a house that reflects the allure of a beach sunset. Terracotta-hued doors or accents can instantly elevate your home's curb appeal and leave a lasting impression on visitors.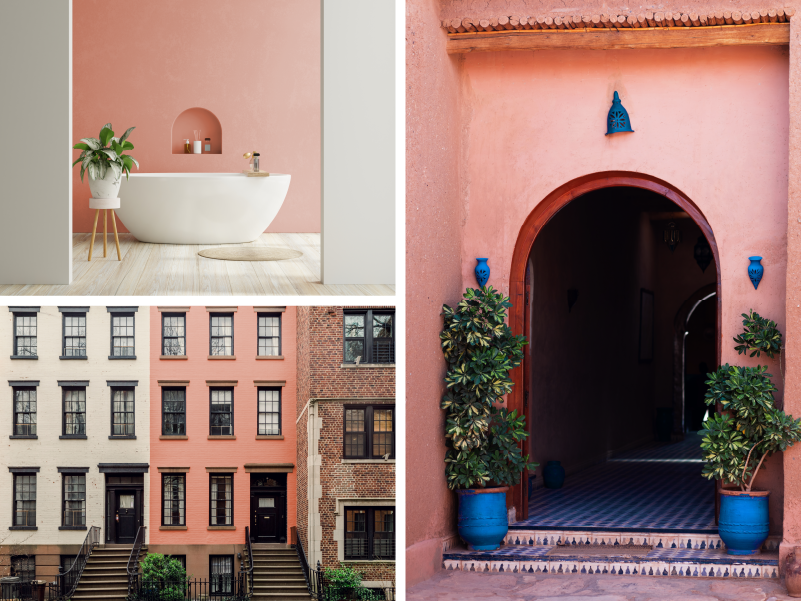 Combine Terracotta with light teal shutters to create a harmonious and eye-catching exterior. The cream and sandy tones can be incorporated through trims, window frames, or even potted plants, bringing the whole look together like the seamless blend of colors seen during sunset by the sea.
Transforming your space into a serene haven.
Let your imagination run wild and watch as your living spaces transform into an inspiring oasis that captures the essence of August sunsets. We recommend Sausalito Sunset by Benjamin Moore. Now that you're armed with our color of the month, it's time to call in the pros to help you paint it. Book a free estimate with WOW 1 DAY Painting today—let's make your home renovation dreams a reality.