MARCH 2020 - ROBIN EGG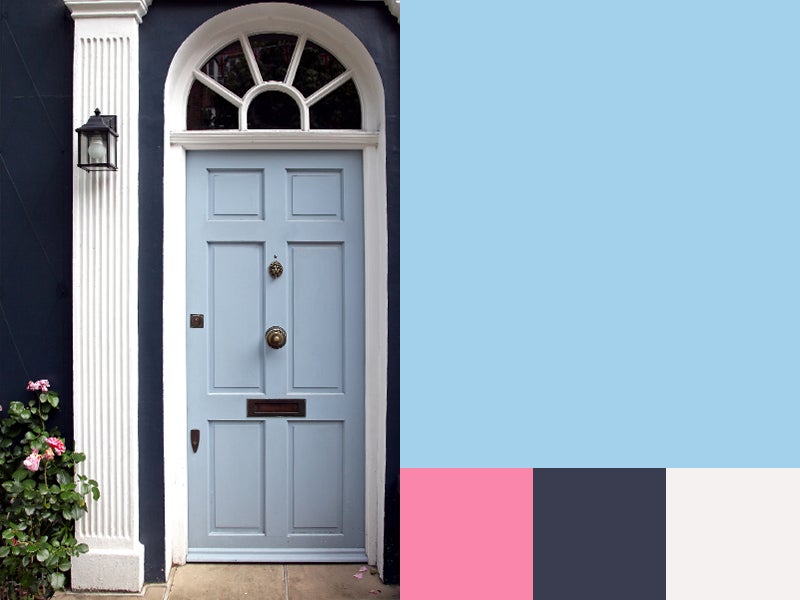 we're finally starting to shake off the winter weather, which means the signs of spring are slowly starting to pop up everywhere. (Literally. Those cute little flower buds are peeking out all over the place and the air is filled with the sweet sounds of chirping birds.) Spring is all about bringing back a little brightness to our lives after the long, dark days of winter. The color of the month for March is all about bringing happiness and positive energy-meet Robin's Egg Blue!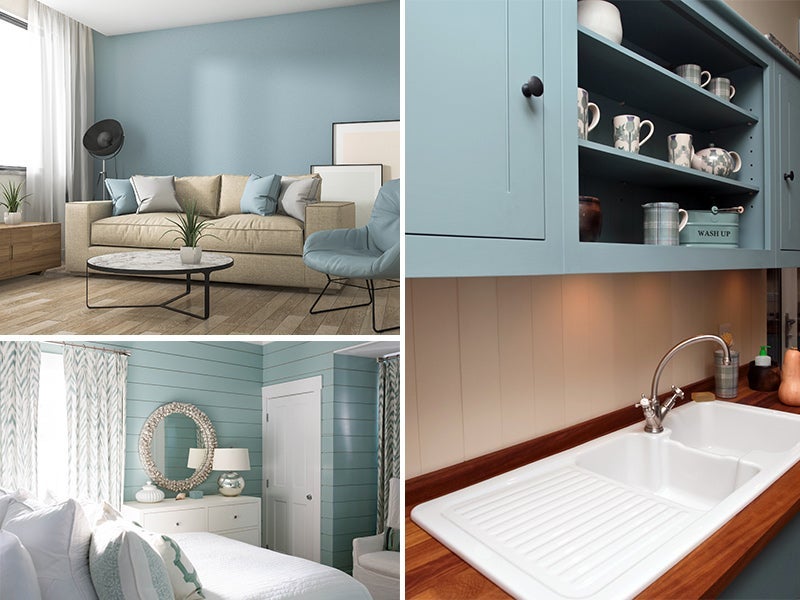 The color blue is known to have a calming, soothing effect on the body and mind. it's the perfect reflection of the season, as we all tend to feel a whole lot happier and excited on days filled with sunshine and blue skies! Robin's egg is a perfect blend of blue and green that fills any room with a soft, tranquil vibe that is ideal for any space where you want to kick back and relax.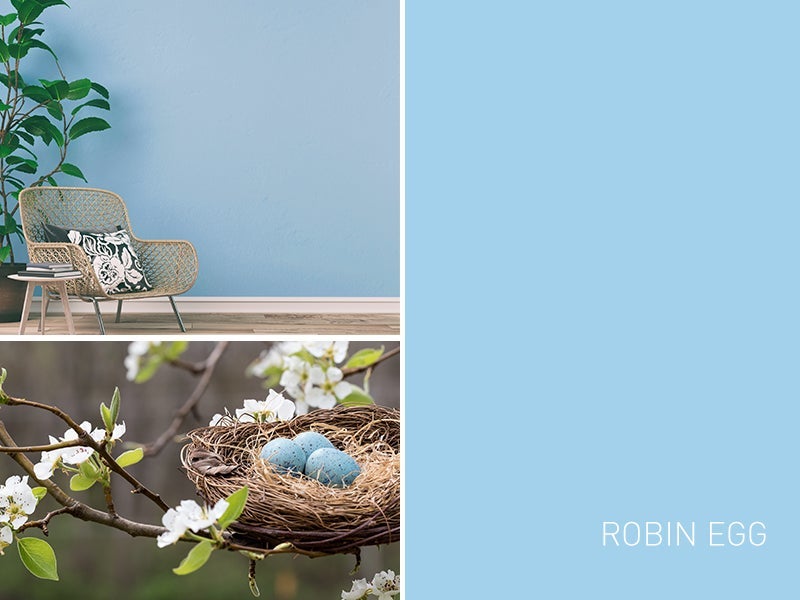 What makes this color so perfect, is its versatility. it's not too overwhelming, so it's a perfect way to experiment with color if you're used to sticking to neutrals on your walls. It pairs beautifully with crisp white accents, like wainscoting, chair rails, or molding on walls. It also works well with other soft colors that have cool undertones, such as soft gray, sage green, or a darker teal. 
If you want to balance out the cool tones, pair it with warm tones of cream and natural wood accents. Or to keep things bright, try warmer colors like bright pink or bright yellow. One thing to watch out for when you're picking your color palette: be wary of combining too many pastels together, or your room could end up looking like an Easter basket!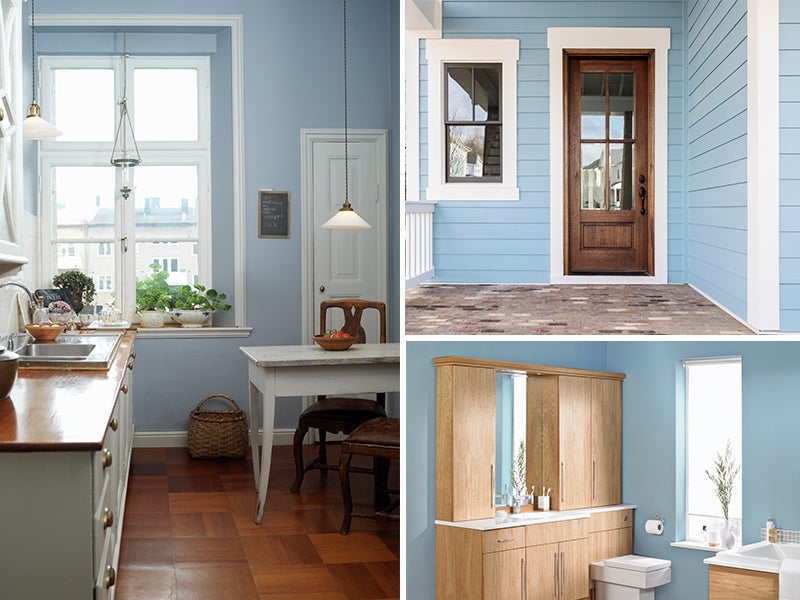 Want more inspiration? Read our previous Color of the Month features: 
February 2020 - Winter Sunset | January 2020 - Glacier White | December 2019 - Merlot | November 2019 - Mushroom | October 2019 - Licorice | September 2019 - Eggplant | August 2019 - Mint | July 2019 - Blueberry | June 2019 - Vanilla | May 2019 - Guava | April 2019 - Rose | March 2019 - Olive | February 2019 - Mocha | January 2019 - Fresh Lemon | December 2018 - Silver | November 2018 - Royal Blue | October 2018 - Orange | September 2018 - Brown | August 2018 - Magenta | July 2018 - Ivory | June 2018 - Yellow | May 2018 - Peach | April 2018 - Indigo | March 2018 - Green | February 2018 - Red | January 2018 - Gold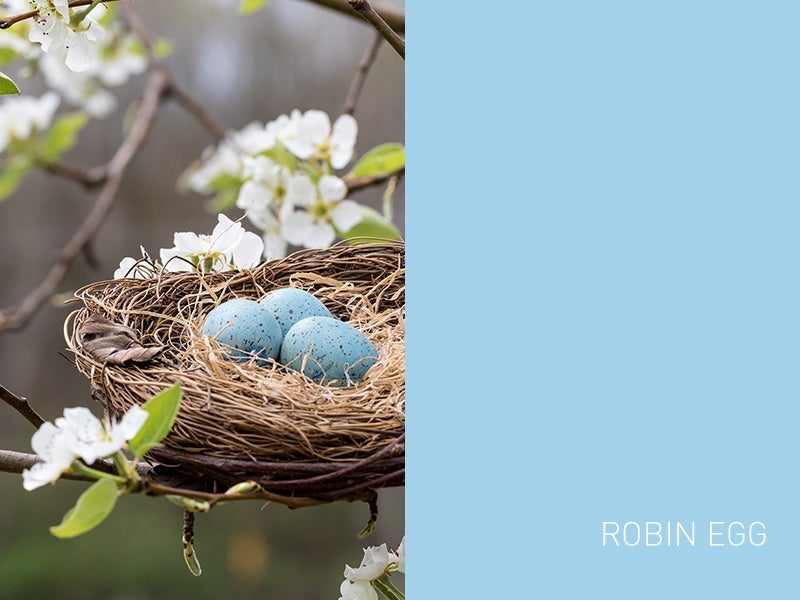 Ready to paint your home Robin's Egg Blue? Click below to schedule your free estimate: