April 2018 - INDIGO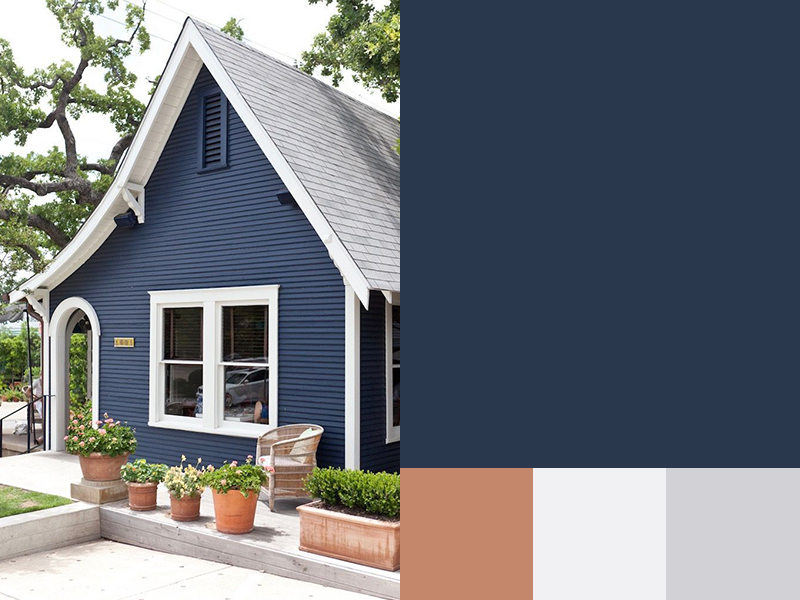 As things start to warm up outside, we can't help but start dreaming of summer. (Yes, we know spring just started, but we can't help it!) Our minds always drift to the same places and moments in time-a day spent relaxing by the water and the sky after a gorgeous sunset. it's in these moments where we encounter our featured color for April: indigo.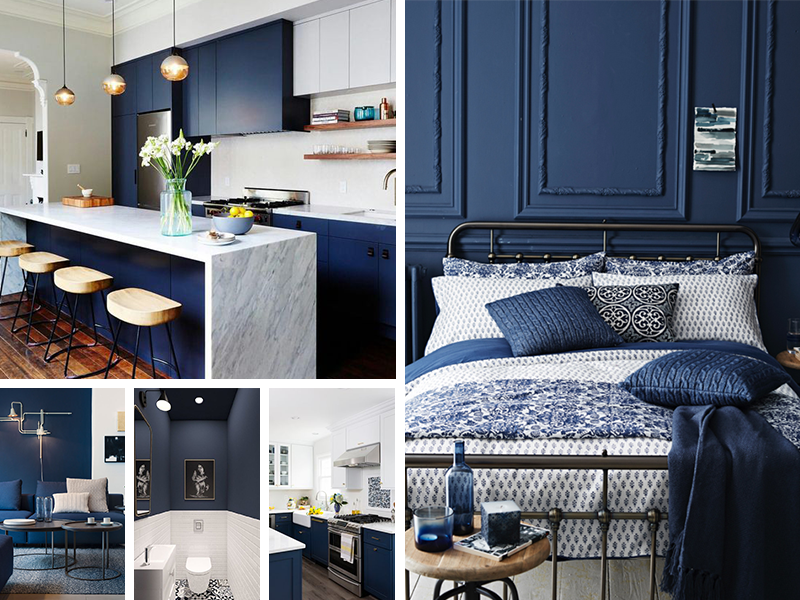 On the color spectrum, indigo lies between blue violet and is the perfect blend of the two. it's a dark and beautiful hue, both deep and bright at the same time. Despite being on the darker side it's a remarkably versatile color, which makes it perfect for any space. You can create a dark and cozy bedroom by going with all indigo walls. (you'll find that this creates a romantic vibe, but in a more relaxed way than red does.) Indigo walls are also ideal for living rooms. In this case, the shade of indigo can create an entirely different mood-lighter variations of indigo create a more relaxed and casual atmosphere, while darker shades provide a more formal and elegant feel.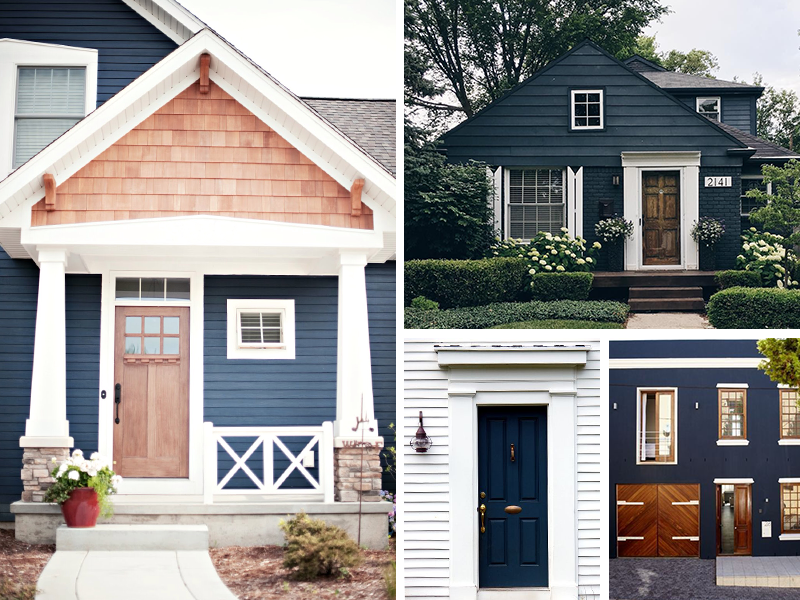 Indigo is a truly timeless shade, which makes it a perfect choice for the exterior of your home. For a more subtle look, try painting your front door indigo. If you decide to go with all over indigo for the outside of your house, (which we think you definitely should consider!) pair it with crisp white accents on the trim for a classic look.
Want more inspiration? Read our previous Color of the Month features: January 2018, February 2018 and March 2018.