Colour of the Month April 2023: Dusty Pink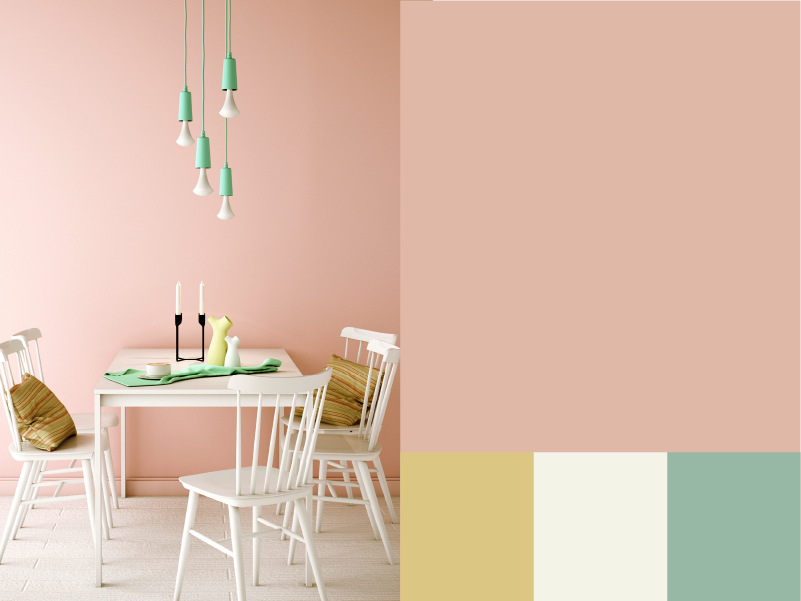 April's colour of the month simmers down everything we love about spring: warmth, energy, and flowers. As we turn towards nature this year for colour inspiration, we promise you'll find this dusty pink palette that reflects the beautiful blossoms we start to see pop up around us be just that, inspiring!
Springtime brings the feeling of rejuvenation and regrowth and is the perfect time for home renovation. The season brightens and energizes us with more hours of sunlight and blossoming flowers to get us in the mood for a freshen up. That's the inspiration behind our Color of the Month this month, Dusty Pink! 
Nothing screams spring more than having that much needed wardrobe clear out or getting out your duster when the sunshine exposes all those dusty surfaces that haven't seen the light of day for a while! But April is also the perfect opportunity to sow the seeds of creativity and give your home the beautiful refresh it's been waiting for all winter to get that true spring feeling!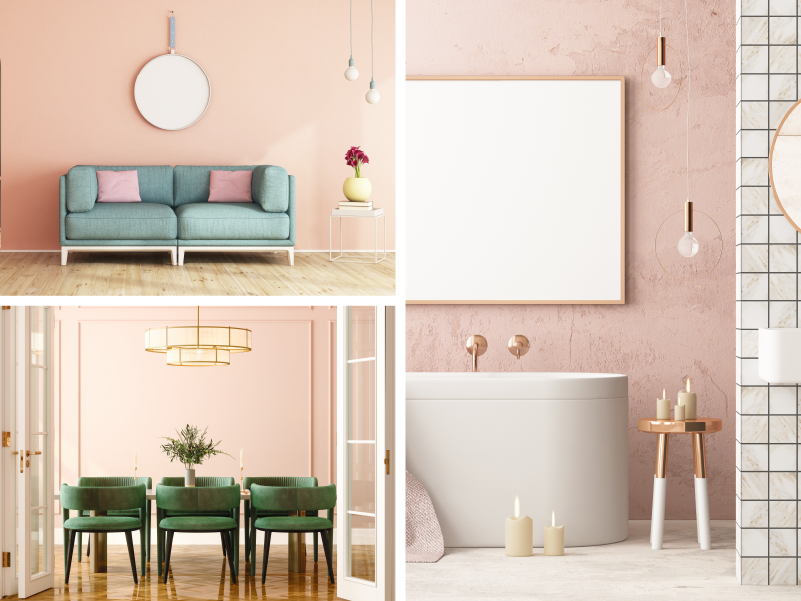 How to incorporate Dusty Pink in your home
The beautiful thing about April's colour of the month is that it perfectly balances in-vogue earth tones with the playfulness of deeper saturation, all without being overbearing. It is versatile: if you are looking for more colour to give you that maximalist design or you just want a bit of warmth mixed into a primarily neutral color palette, this could be the perfect shade for you.
If you have bold furniture pieces or modern wall hangings, a dusty pink can be just the backdrop to balance the vibes. On the other hand, a soft pink reflecting bright natural light can bring life back to a room that is stuck with minimalist creams and greys. From baby nurseries to bedrooms to living rooms, the gentle rosy hues of dusty pink will make it warm enough to comfort but delicate enough to open up a room. It's just the splash of colour you need to make a statement in your space! So let the sweet pink hue of blossoms inspire your spring design plans.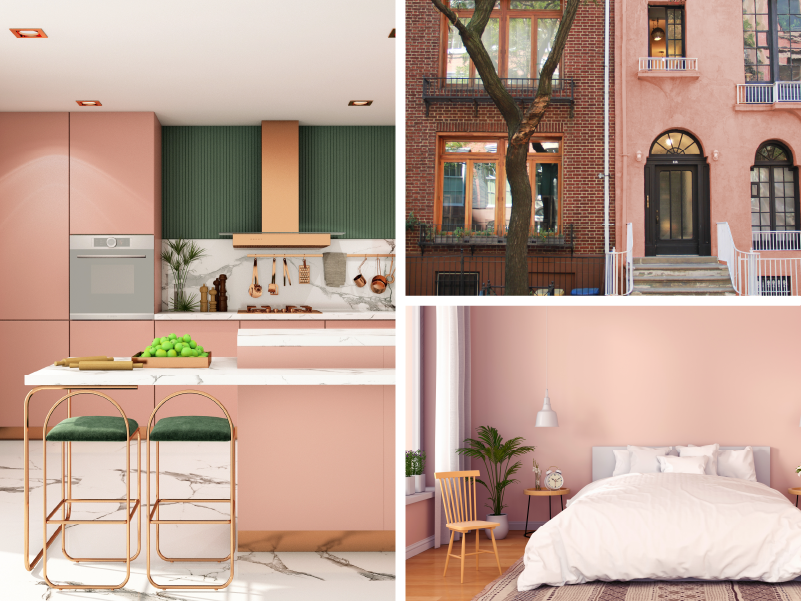 Creative Wall Painting Ideas for Dusty Pink
Choosing a new paint colour for your home isn't all or nothing. While an utterly pink room can be a succulent aesthetic, we have other ideas for some creative wall painting. From accent walls to adding texture, these ideas aren't too complicated but require attention to detail to execute appropriately.
This pink blossom hue pairs well with soft lichen green, butter yellows, and heathered purples for more colour. It also looks stunning against creams and dark greys.

Wondering which wall to make your accent piece? Go with the first wall you see upon entering the room.

Wall texture is a great way to add some zest without overpowering your subtle new colours. Some textures can be created with specific painting processes, while others might call for a spray-on drywall compound before painting. These techniques can be tricky and often require professional help for a polished finish.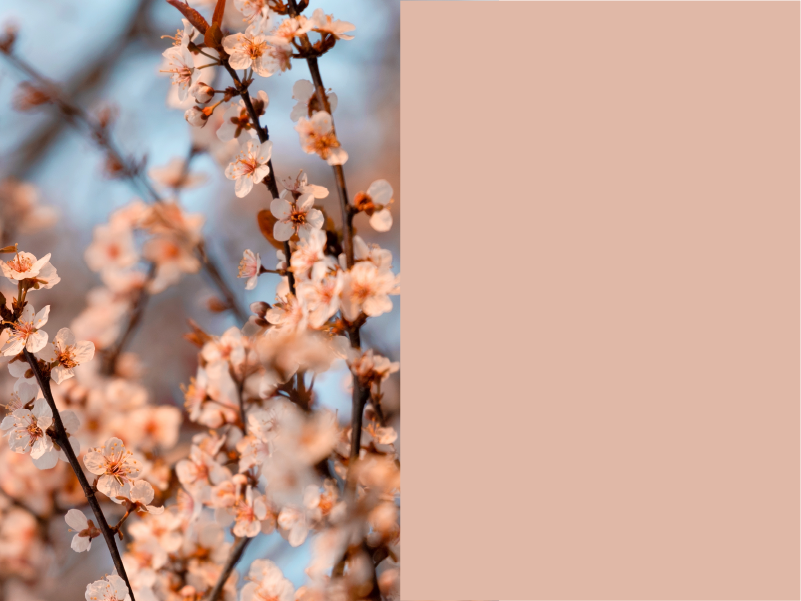 Liven Up Your Space For Spring With Dusty Pink.
Our colour of the month encapsulates everything we want from April. It brings the warmth of the new season, a delicate nod to flowers blooming, and the energy boost we need after a grey winter. 
Ready to make your room over for spring? We recommend Tofino Sunset by Benjamin Moore. Now that you're armed with our colour of the month, it's time to call in the pros to help you paint it.
Book a free estimate with WOW 1 DAY Painting today—let's make your home renovation dreams a reality.