Brighten Up Any Room with a Flattering Peach Paint Color
Peach is definitely a color we associate with spring, thanks to its bright and cheery feel. It's a great way to bring that warm and sunny feeling to your home all year round. A soft peach brings warmth to a room without being overwhelming. In many ways, it acts like a neutral color.
Add a Serene Peach Color to Any Room
Kitchen
Peach is a great option for a kitchen. A softer peach paired with blush tones and crisp white trim creates a warm and inviting space with a more classic look. For a more retro vibe, pair a brighter peach with another pastel like mint green.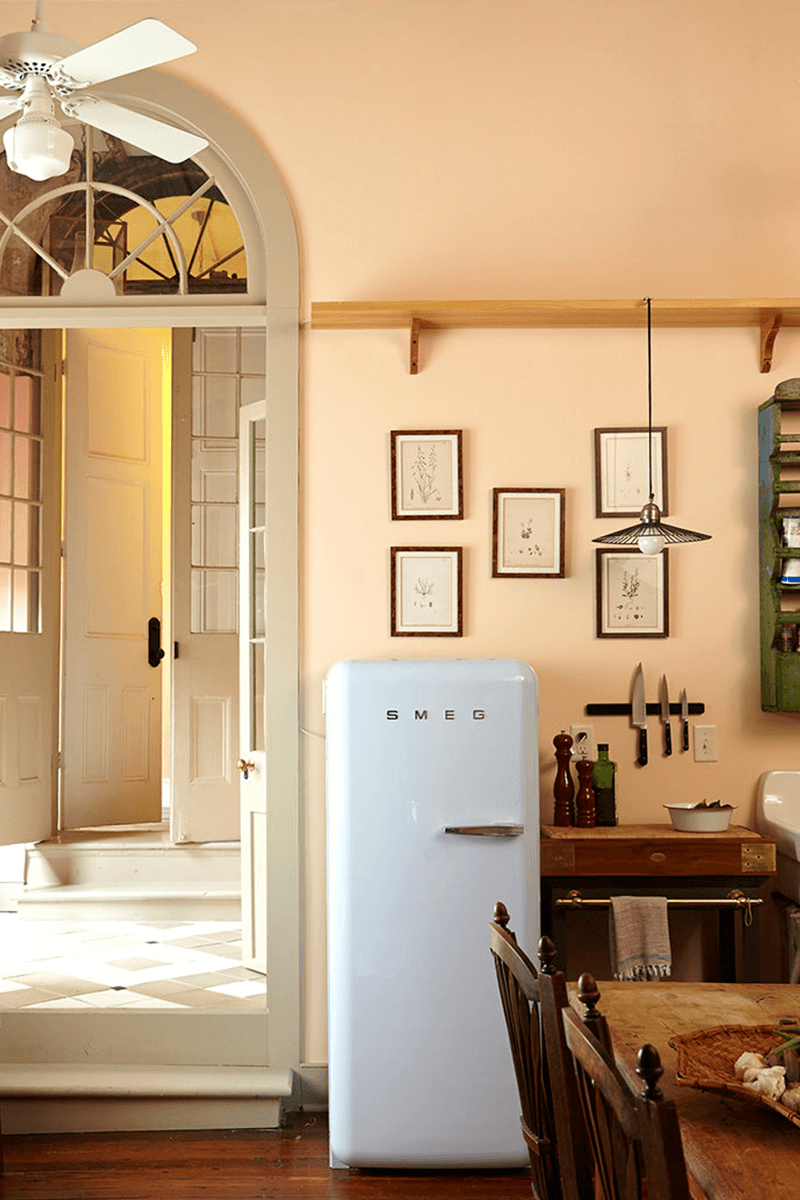 Living
For a cozy living room with a feminine feel, pair a soft peach with pink and white accents. You can also layer in lighter neutrals like cream and light natural wood tones. To create some balance, accent with cooler colors like sage green or neutrals like charcoal or dove gray.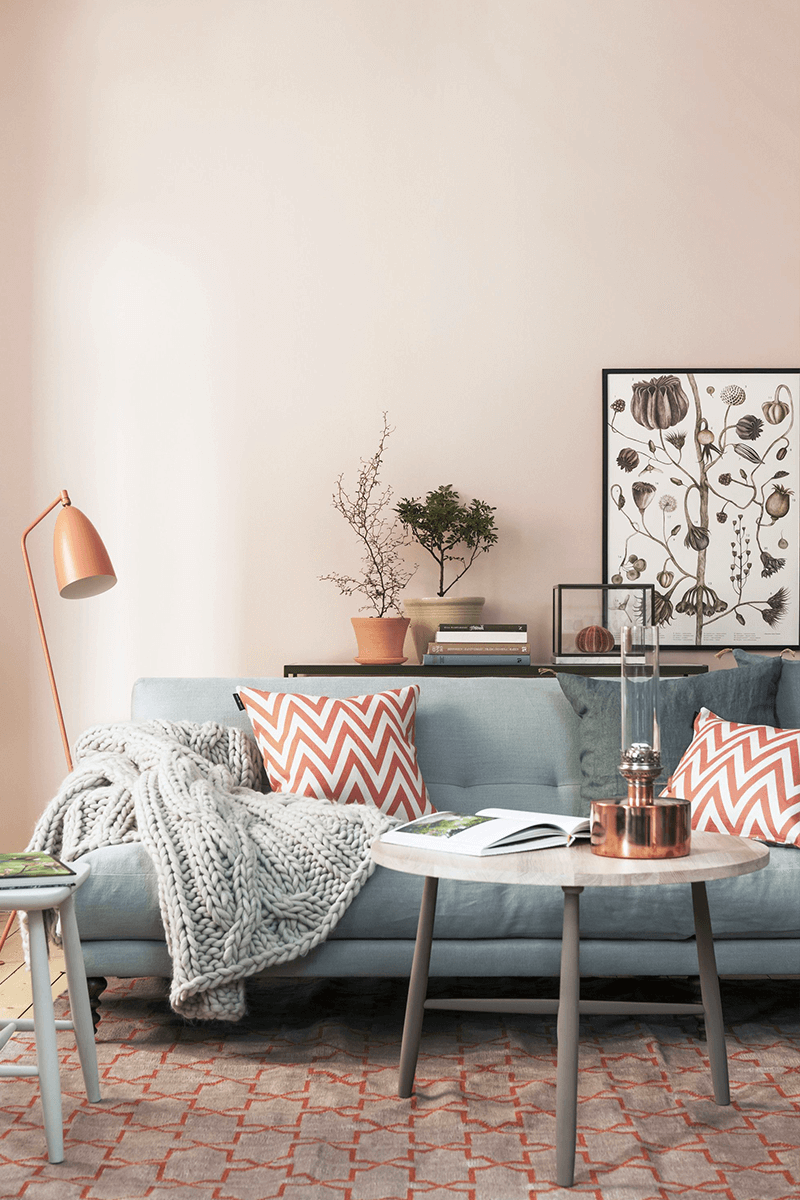 Dining
For a dining room, try light blush peach walls paired with cream or beige. This palette creates a cozy, yet sophisticated look for a dining room. Brighter colors could also work in a dining room, but this definitely gives your space more of a retro feel. If you want to keep things simple and modern, stick with lighter colors.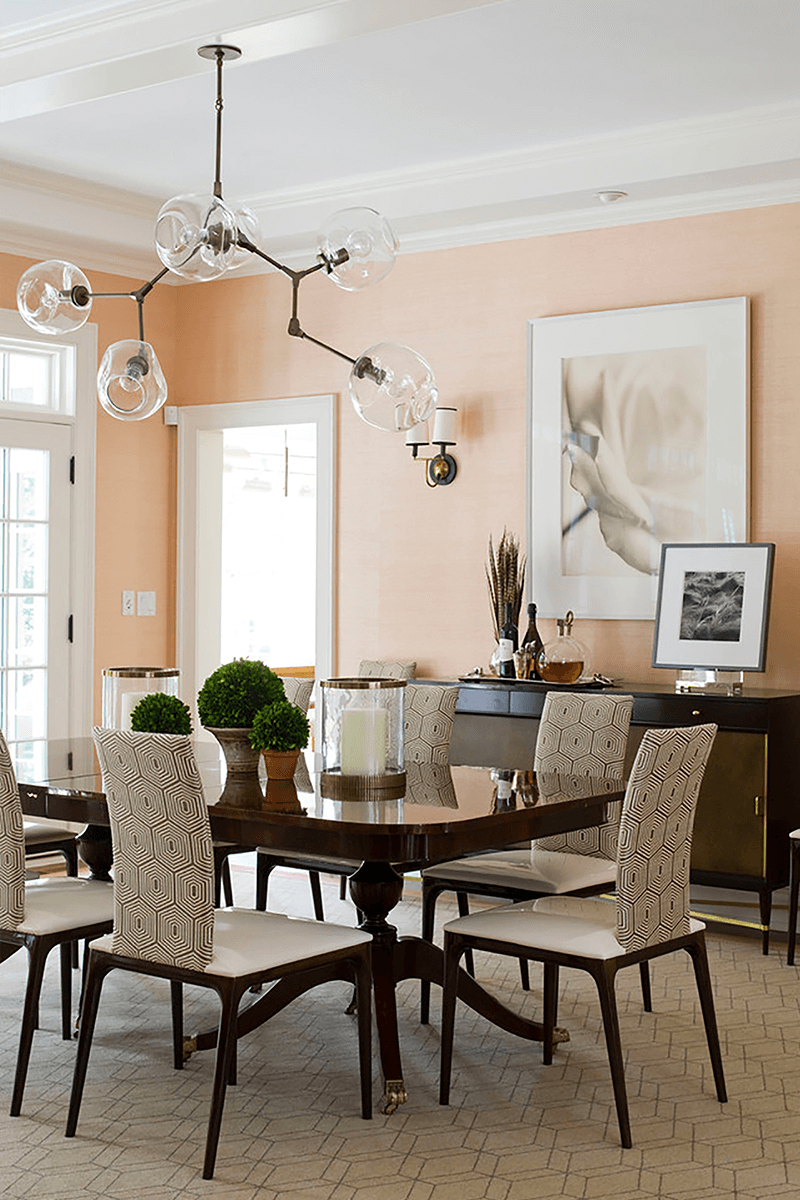 Powder
Powder rooms are small spaces, so you can be a little more bold and adventurous with your design choices. Don't be afraid to experiment a little! A bright peach with metallic gold accents creates a dramatic, high glam look that will surely get some attention. You can also pair peach with a darker color like navy blue for a more masculine look.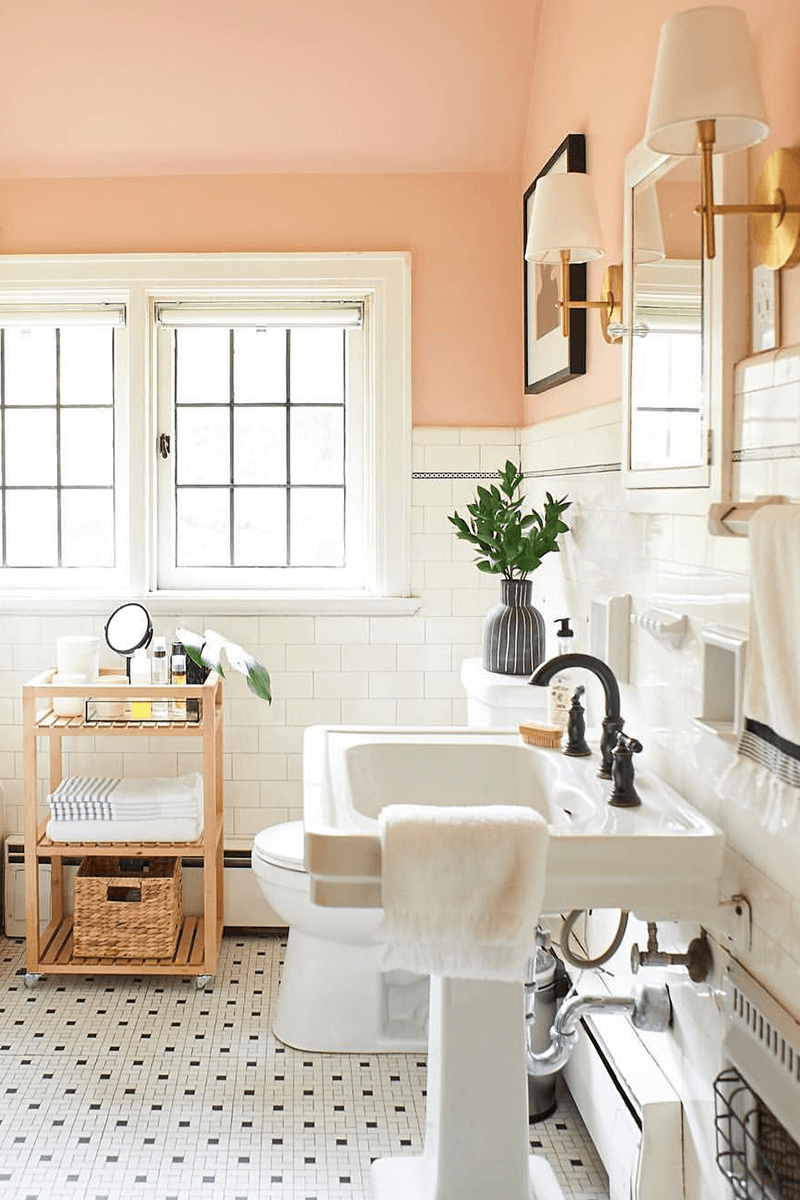 Bedroom
Peach may seem like an ultra feminine color, but if you balance it with cooler tones it becomes more like a neutral. This method works well for bedrooms. It creates a romantic vibe without being too intense. This relaxed, comfy, and cozy color combination also works well for nurseries and is a great alternative to baby pink. It's more sophisticated than typical pinks, so works well for kids of all ages.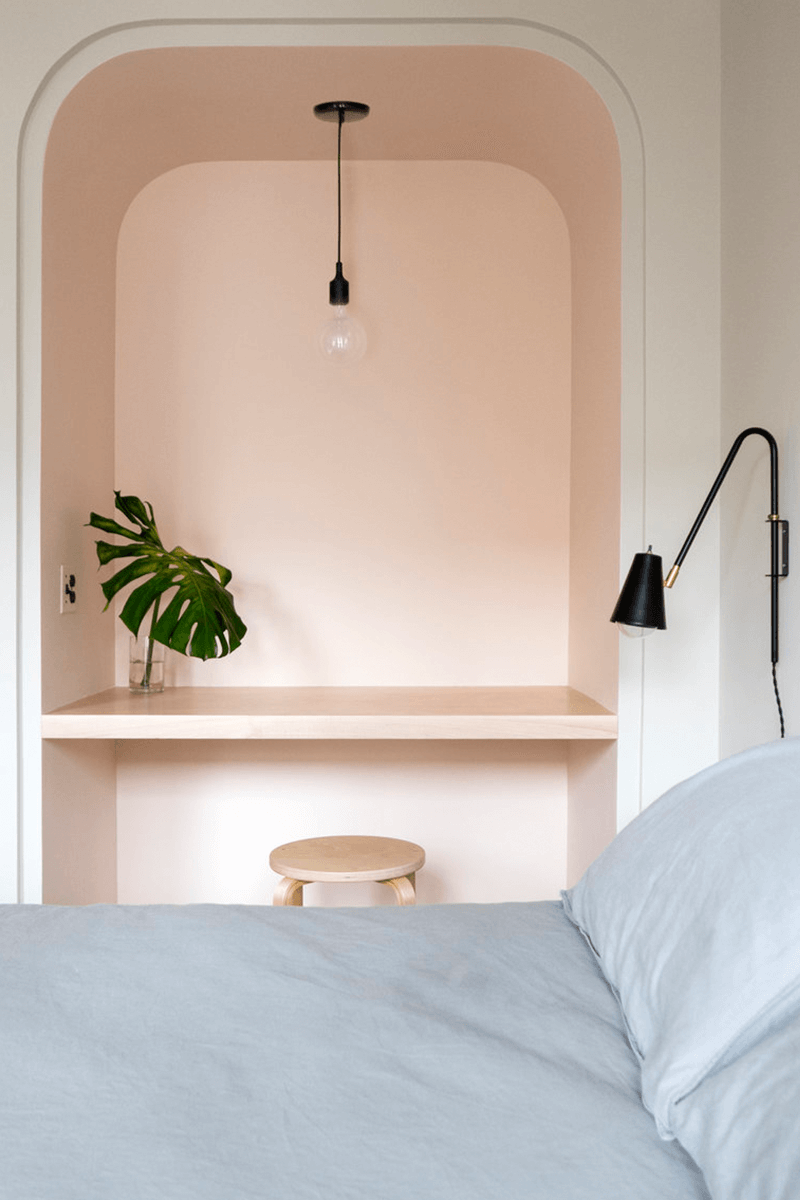 Bathroom
Peach walls in your bathroom will pair well with gold fixtures for a luxurious look. You can also pair it with floral accents for a fresh, feminine look. If ultra girly isn't the look you're after, accent your perfect shade of peach with soft gray, white, or browns. Keep in mind that peach doesn't have to be the main color either; it works well as an accent color alongside pastel blues, greens, or neutral tones.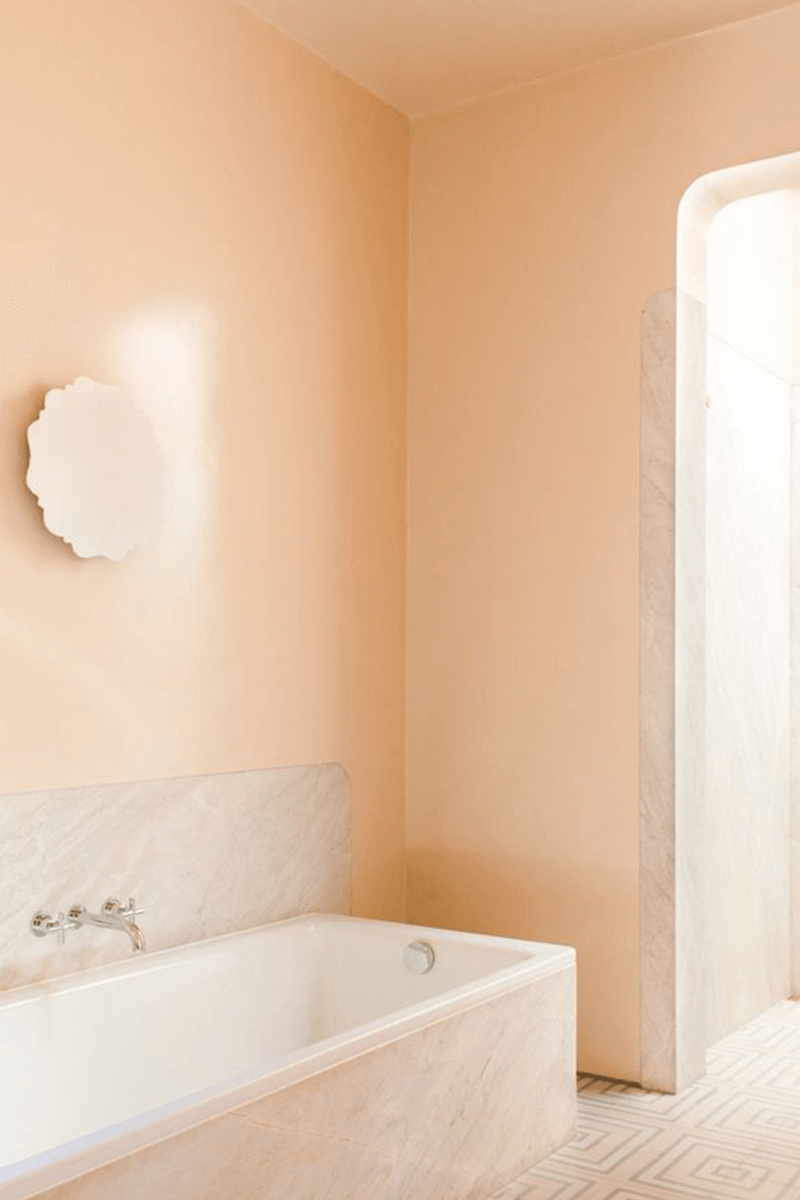 Exterior
You don't have to keep peach inside! Peach is perfect for art deco style homes and also looks truly stunning on Victorian style homes. When you paint it peach, your home will instantly give off a relaxed, beachy vibe. If you're after a more classic look, pair it with white or cream details on the trim. For a caribbean-inspired style, try adding in pastel accents like aqua, mint, or ocean blue.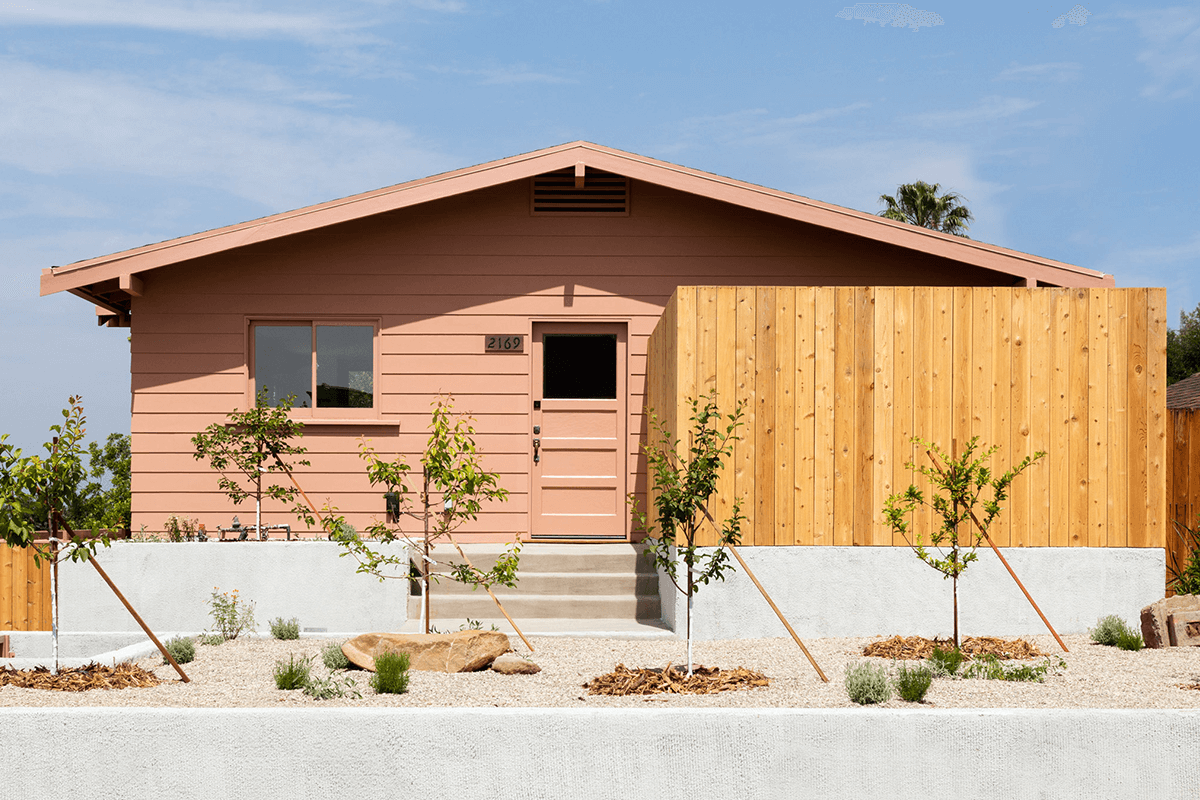 Images via PINTEREST
Interior Painting
Paint Colors