WOWing the Community in St. Paul
Sarah Robinson
We're heading into the holiday season, which has us thinking about the importance of giving back, supporting each other, and how special it is when we're able to bring some joy to the lives of truly deserving people. This month, we're highlighting some of the incredible ways our WOW 1 DAY PAINTING St. Paul franchise is giving back to the community. 
After seeing a local magazine article about the Leick family, Franchise Partner Marc Seiber knew he wanted to do something special for them. A bit of background; Chad and Christine Leick are parents to Bode, who was diagnosed with a genetic condition called Emmanuel Syndrome a few days after he was born. For Bode, this means he spends a lot of time in the hospital, seeing a number of doctors to help manage his condition which causes hip dysplasia, seizures, low muscle tone, bone growth delay, and brain delay.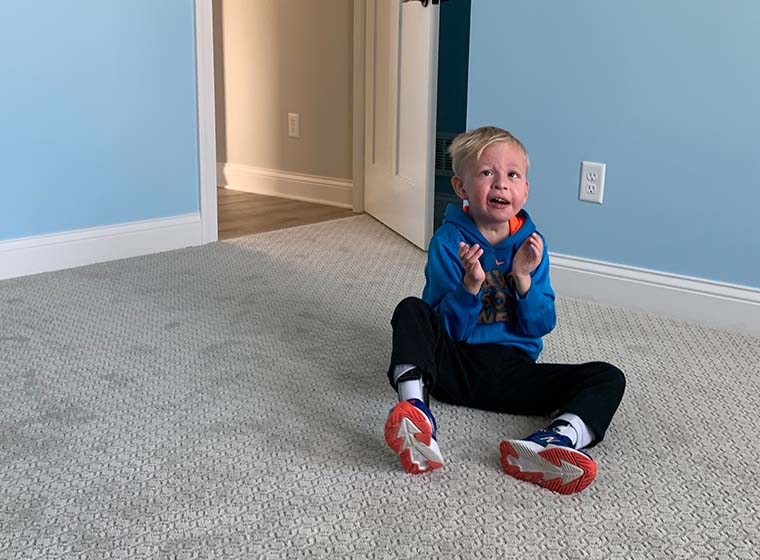 Upon learning that the family would soon be moving into a new home that is better suited to support Bode's needs, Marc saw an opportunity to help out. The family was set to move into their new home in October, so the WOW 1 DAY PAINTING St. Paul team got to work before moving day to give Bode's new bedroom a very special paint job! The family was thrilled with the result, and Bode is loving his new room that perfectly fits his personality! The team had a great time working on the project, especially when it came time to show Bode his brand new bedroom!
When it comes to helping out in the community, the St. Paul team is always looking for more ways to give back. They've also donated their services (two painters for a day) to a few different organizations for silent auction fundraisers. The first auction was in partnership with the Muske Community Support Foundation, where their donation raised $600. 
They have also donated the same prize for two future auctions: the H2O For Life Gala, a charity event that raises money to help build clean drinking water wells in African countries, and the White Bear Lake Rotary Club Jingle Bear Auction. 
The WOW 1 DAY PAINTING St. Paul team is dedicated to helping out as many groups in the community as they can. In fact, they've pledged to do even more charity work before the end of the year, setting a goal of donating time, money, or painting services to five charitable causes before the end of the holiday season. Great job to Marc and his team on all the great work they're doing for the people of St. Paul!