WOW 1 DAY PAINTING Receives Franchisee Satisfaction Award for 2013

WOW 1 DAY PAINTING is thrilled to announce that it has received a top ranking on Franchise Business Review's "FBR50", a respected industry awards program that ranks franchisors based on franchisee satisfaction.
WOW 1 DAY! Painting ranked high in the Home Services category, placing in the Top 10. What's more exciting is that 3 of the Top 10 franchisors, including the category leader, are in the painting industry, further validating that franchise owners in the painting industry are happy.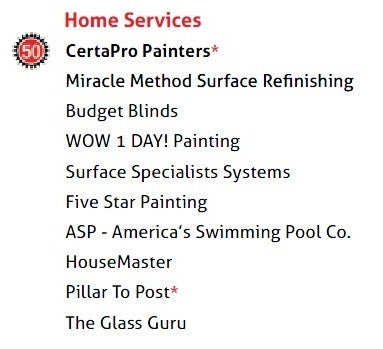 The annual Franchise Business Review is a big deal in the franchising community because the results are based on feedback provided by franchisees. We take great pride in our systems and support, so having our Franchise Partners recognize our dedication and commitment to their success is a great honour.
What's even more impressive is that our Co-Founder and CEO Brian Scudamore was featured on the cover of the "Best of 2013: Guide to Today's Top Franchises".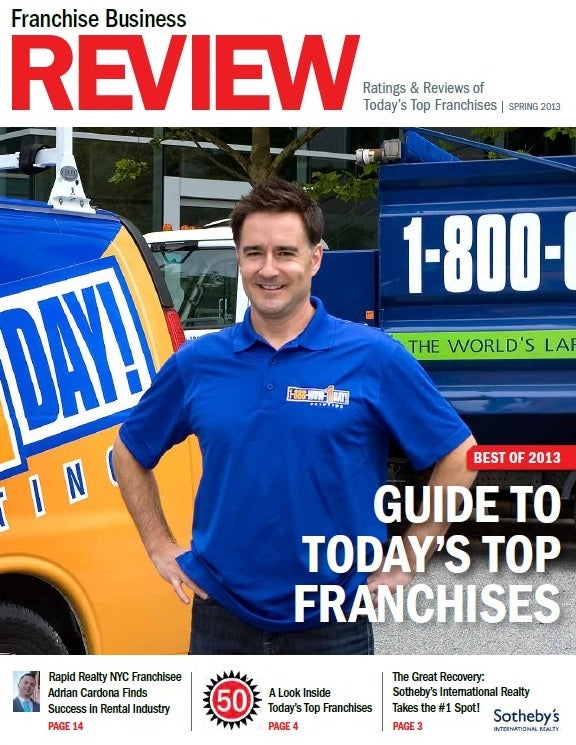 View a virtual copy of the magazine here or Download the full Report (free) to view charts, graphics, and more info.
What are the Franchisee Satisfaction Awards?
In the video below, Franchise Business Review President Michelle Rowan explains why the FBR50 Franchisee Satisfaction Awards are the most prestigious awards in all of franchising, and why the franchise companies that win this exclusive award are so special.
Having trouble viewing the video or reading this in an email?
Click here - Franchise Business Review Satisfaction Awards