At WOW 1 DAY PAINTING, we're all about people. On Friday, August 26, 2016, we came together as a family and collectively made our communities say WOW!
We hosted the first ever WOW 1 DAY - an annual event, focused exclusively on giving back to the communities we call home. This company-wide campaign saw our WOW franchises participate in projects across the U.S and Canada in an effort to create the biggest possible impact in just ONE day! WOW's big crews of painters were on location at multiple sites where they helped paint the interiors and exteriors of buildings for several charitable and not for profit organizations.
Here is a glimpse of some of the amazing projects our WOW 1 DAY PAINTING teams undertook to make their first WOW 1 DAY a truly memorable occasion:
Image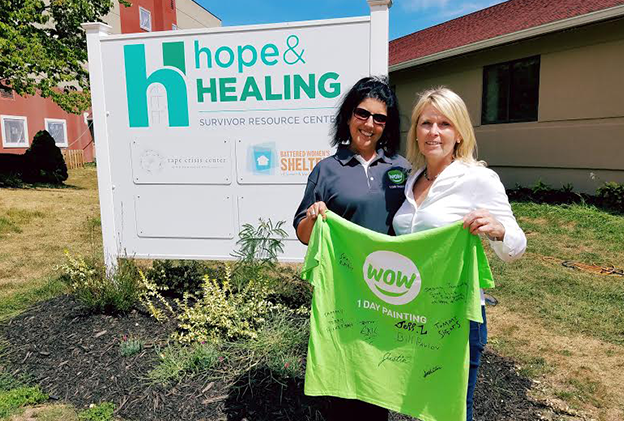 WOW 1 DAY PAINTING Cleveland/Akron painted the exterior of the Battered Women's Shelter of Summit and Medina Counties in Akron Ohio. "It was truly an amazing feeling to help an organization that helps women and children during difficult times," said WOW owner Tammy Ricketson. The shelter is currently in the final phases of renovations.
Image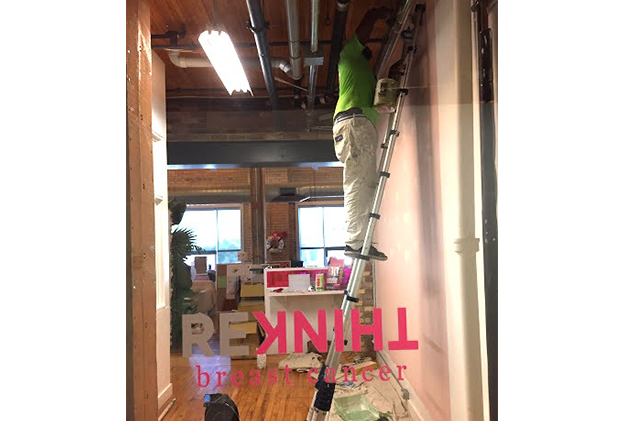 WOW 1 DAY PAINTING Toronto painted the interior of Rethink Breast Cancer's head office in preparation of their fall launch in Toronto. Last year the Toronto WOW franchise worked with Rethink to find a mother who was battling cancer and painted her house for free as a Mother's Day gift.
Image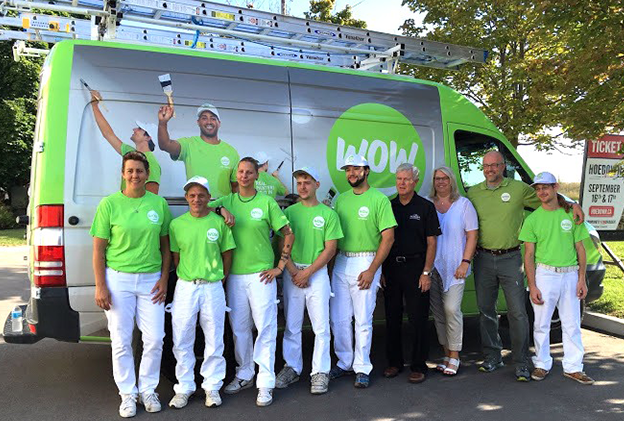 WOW 1 DAY PAINTING in the York Region painted the offices and facility rooms for the Big Brothers Big Sisters of York in Aurora Ontario. Local owner Kim Rood and his WOW team were joined by Geoffrey Dawe, the mayor of Aurora, for the event.
Image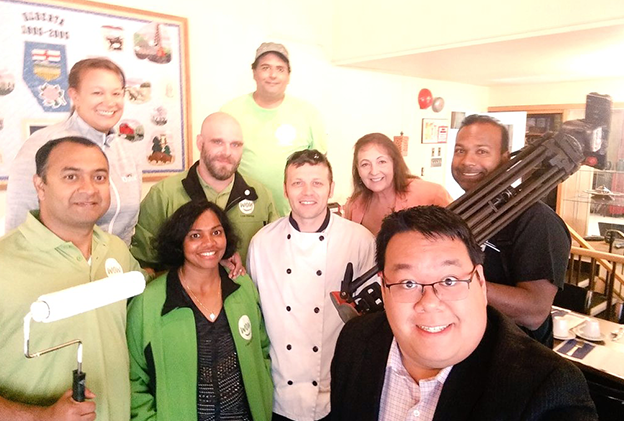 WOW 1 DAY PAINTING Edmonton helped the Strathcona Place 55+ Centre in Edmonton Alberta paint their kitchen. The kitchen is the nerve centre of the organization's daily operations and had not been painted in close to 30 years. "It was a humbling experience to see how much this gift meant to them and I'm glad we could help them out," said Priya Chellasamy, owner of WOW 1 DAY PAINTING Edmonton
Image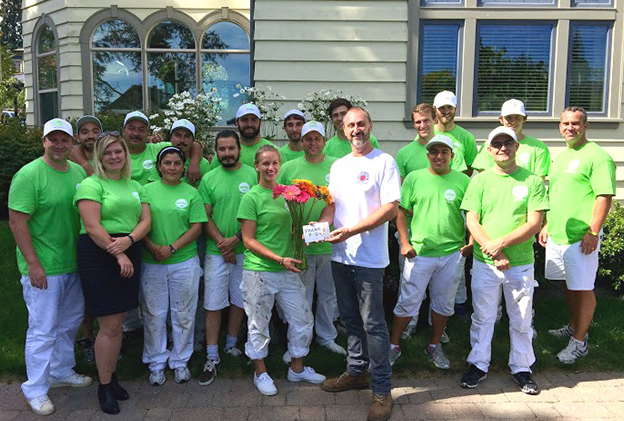 WOW 1 DAY PAINTING Vancouver and Fraser Valley teamed up to help The Honour House Society in New Westminster B.C. by donating painting services. The home is used as a refuge by veterans and first responders seeking medical therapy nearby.
Image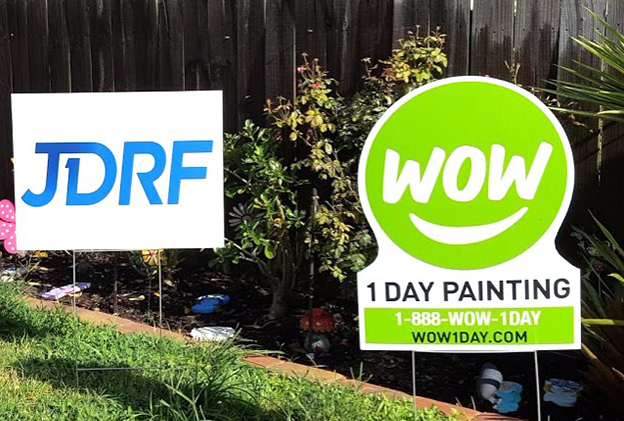 WOW 1 DAY PAINTING Sarasota helped two local parents with a master suite makeover. Owner Steve Lewis was introduced to the family through his work with the Juvenile Diabetes Research Foundation. He was so touched by their story that he wanted to help out the family in any way that he could.
Image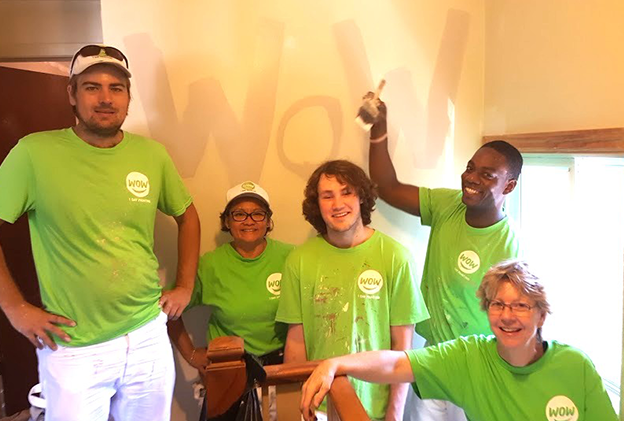 WOW 1 DAY PAINTING Ottawa worked alongside Maid The Day Inc. and gifted a mother and daughter, both widowed, with a top floor paint refresh in their home. Both women are hoping to use the updated space as a rental unit for additional income to help them with their housing costs.
The inaugural WOW 1 DAY was a phenomenal day for all! We can't wait to see what next year's WOW 1 DAY will bring and we're excited to build on the momentum of this year's event to further our impact and help as many people as we can.