Wall Painting 101: Everything You Need To Know To Start Painting ASAP!
Planning a wall painting project? Look no further; here's everything you need to know from prep to painting.
We have had plenty of time to contemplate our home décor and design choices. You likely experienced the powerful effects your living environment can have on your mood and mindset. Today, most of us continue to spend more time at home. Loving your space is important—which is why many are undertaking home improvement projects like wall painting.
Paint is a simple way to transform your space. Creating your sanctuary starts with a color palette—the hues and sheens you choose will affect your well-being and can have mood-altering results.
If you're thinking now's the time to freshen up your living space, we've got you covered. Let's go over the ins and outs of planning your painting projects. 
Planning Ahead of Your Wall Painting Project
Planning is the first step of any design project. Begin with the basics: what are you painting? Once you determine the scope of your project you can set your budget and timeline.
During the initial planning phase, one of the most important decisions you'll make is whether to hire professional painters or pick up the paintbrushes yourself. 
Wall painting is among the easier DIY projects, but it's still a job. Professionals can relieve you of the project workload and use their expert paint techniques for better results. Additionally, you can consult pros on factors like color and trim and glean their experienced insights.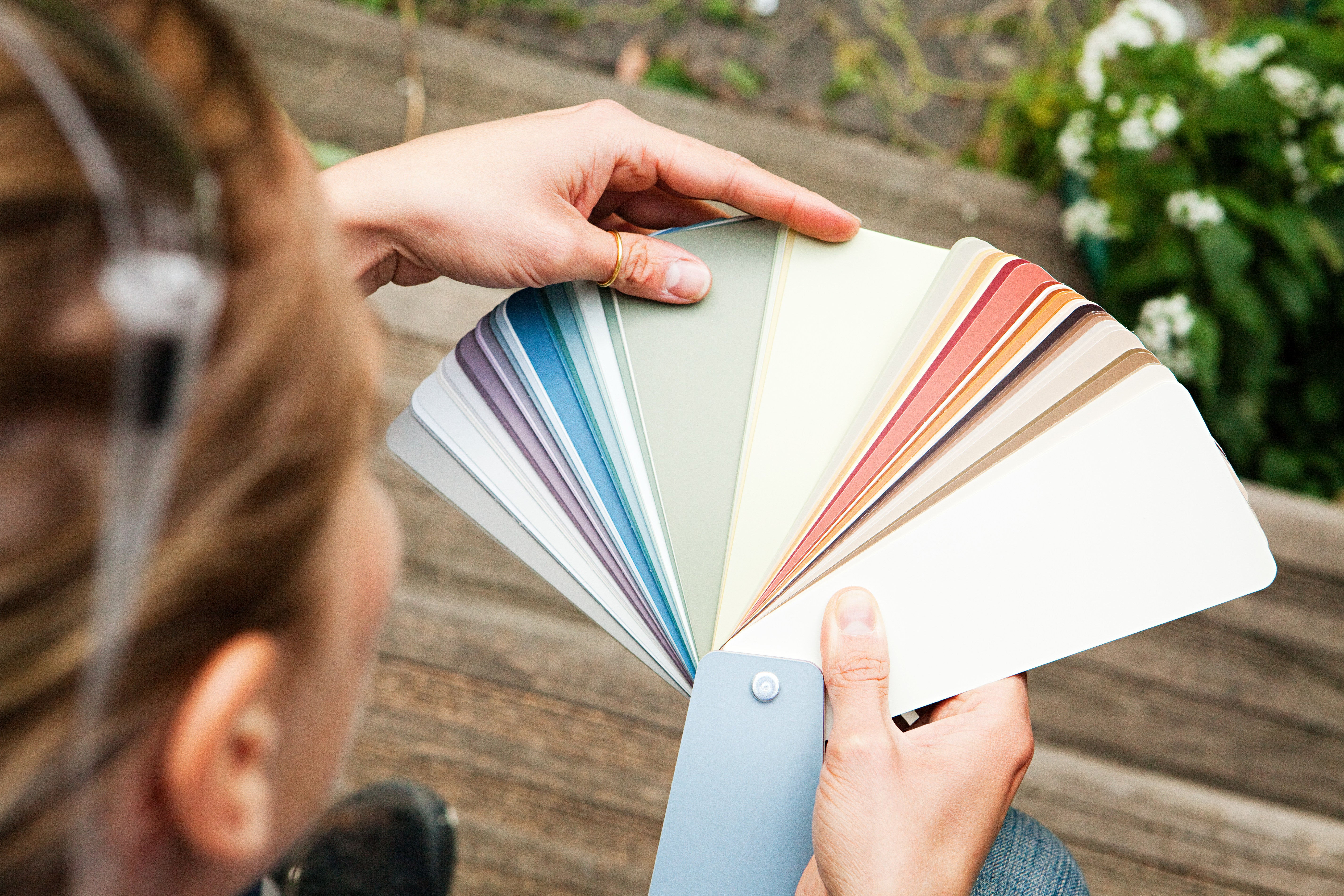 Picking Your Palette
Now that you have a plan, you get to choose your paint color. You can play with high-impact colors to offset your décor, or pick timeless palettes to elegantly pair with diverse design elements. It's up to you!
Wall painting lets you express your individual taste. (Although you don't want to go overboard with questionable color schemes.) But if you need a little inspiration to get the creativity flowing, consider starting by checking out some of the latest trends to help develop your vision.
Before you get swept up in the latest trends, consider how your design will fit in your space. Your color palette must work not just in your head, but also in your home. Painting all your favorite colors might sound like a good idea—but in reality, it will probably look chaotic. Finding a cohesive theme can help you keep your project in check. 
One simple tip is to pay attention to your natural environment. It can help you generate a color palette that fits in, especially when you're planning to paint the exterior of your home. For instance, maybe your coastal cottage would look great with a light palette, or perhaps you want a moody theme for your forest home. Going against the grain is always an option—but a home that suits your environment is a safe bet. That said, paint colors are your chance to explore. 
Painting Indoors
Of course, it's important to note that you'll need to pick the right type of paint for your project. There are compositional differences between exterior and interior paint: exterior paint typically comes in a flat finish and is designed to resist temperature extremes, fading, cracks, bubbling, and mildew. Interior paints, meanwhile are easier to clean, scuff-resistant, and come in various sheens.
Important note:
Exterior paint should never be used inside. The added durability of the formula emits more volatile organic compounds (VOCs), which are harmful gases that, in some cases, can cause cancer.
Also, the process of preparing and executing a paint job differs depending on whether you're working indoors or outdoors. So let's go through the steps for each project type.

Prepping Your Painting Space
Before you or your hired professionals begin painting, there are a few preparatory steps you should take. 
Start by clearing the room of artwork, electronics, photos, and furniture. If you've hired professionals, this is all you need to do. However, DIYers will need a drop cloth to protect their floors. You should also fill nail holes, prep surfaces through dusting or light sanding as needed, tape and mask trims and edges, and caulk baseboard seams.
After you have done all the prep work, you should now be ready to jump in those overalls and get painting!
Finding the Perfect Finish
Another key factor to consider for both indoor and outdoor projects is the sheen of your paint. For instance, a highly reflective paint brightens a room, while matte finishes can have a calming effect. Let's take a look at the options to help you decide:
Eggshell: There are several benefits to eggshell finishes. They're more durable and easier to clean than matte options, and contain just enough gloss to give the room a subtle glow. Plus, eggshell is more affordable than high-gloss or satin counterparts.
Matte: These provide a smoother finish and are easier to apply, making them a good option for DIY projects. However, they're best used in low-traffic areas, because they scuff more easily than other sheens.
Satin: This finish provides just a bit more gloss than eggshell and appears a little more vibrant. Yet the trade-off with this sheen is that touch-ups are generally hard to blend in.
Semi-gloss: This is a good in-between option for those that want a glossy finish. But be warned—this sheen is unforgiving and can draw attention to flaws in your walls.
High gloss: These sheens reflect the most light, which makes your colors appear brighter and more saturated. Although, preexisting lumps and bumps in your wall can really stand out when applying high gloss paint.
Don't worry if you're not sure which sheen will look best on your wall. A professional painting service can help you determine the right finish!

Let's Get Going!
At this point, you've planned and budgeted for your project, picked your preferred color palette, and tailored your vision to suit your space. Now you're ready to get painting!
For DIYers, this means you can hit the paint shop to buy your supplies and get to work prepping your space. And if you're hiring professional painters, this means the hardest part is over. Call them up and tell them your vision, and they'll help you hammer out the details.
Either way, you're probably excited to make your home look fresh again!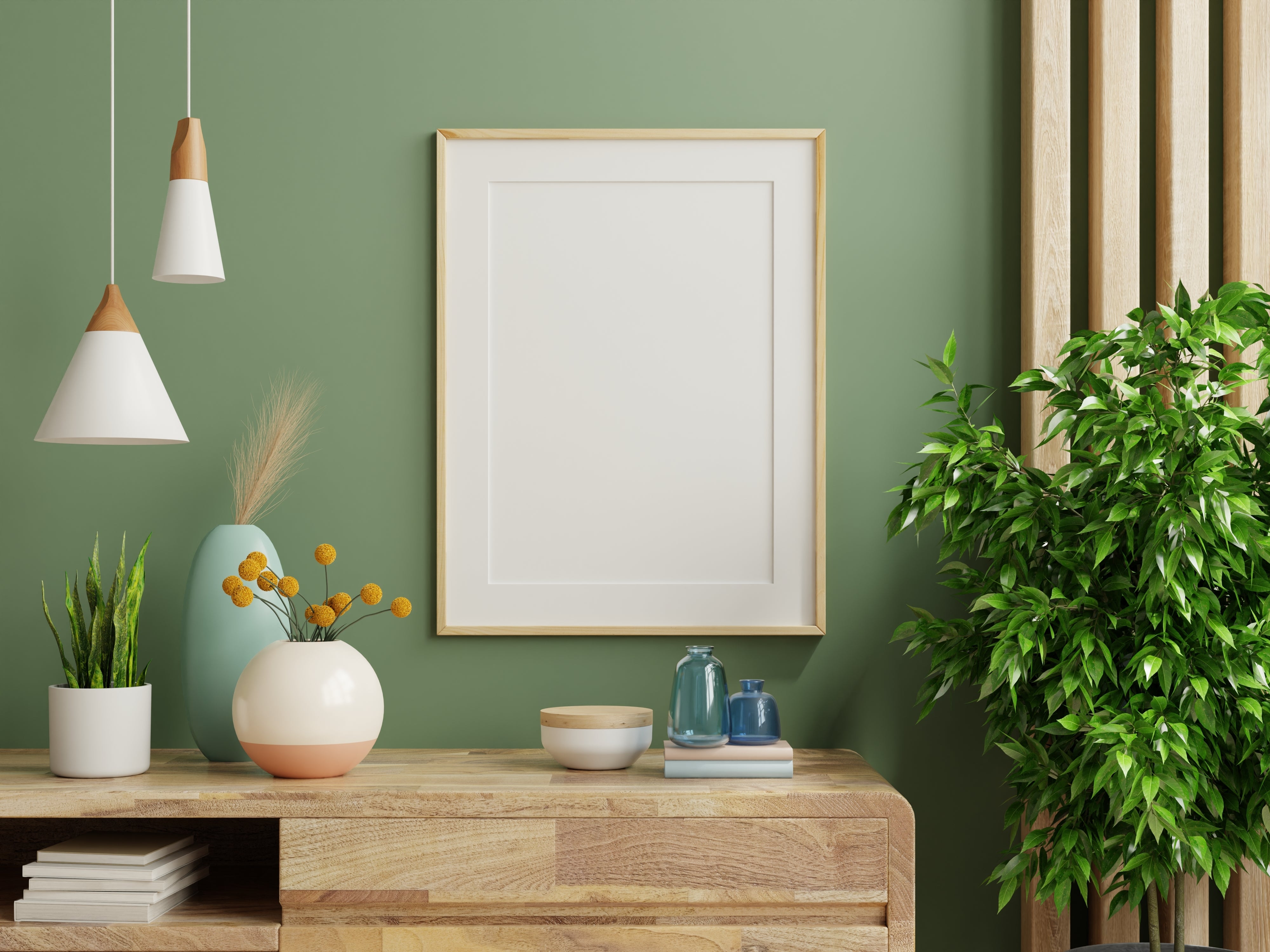 Tackle Your Wall Painting Project with WOW 1 DAY PAINTING
Wall painting can seem simple, but redoing your home's color scheme is a big project. However, it's worth it to have a home that reflects who you are.
If you have a vision for your home but need help getting the job done right, turn to the pros at WOW 1 DAY PAINTING. They operate on tight timelines to get projects done faster than anyone else. Plus, their experienced professionals generate the highest-quality results, using environmentally friendly zero- or low-VOC paints. 
If you're ready to reimagine your home, book a consultation with WOW 1 DAY PAINTING today!

Exterior Painting
In The News
Interior Painting
Paint Colors
Remodeling Ideas