How to Pick the Best Trim Paint Color
When it comes to choosing a new paint color for any room, the focus is typically on the wall color. It makes sense, because that's what people will notice the most when they enter the room. However, choosing the right color for your trim is just as important. Whether you've got crown molding, wainscotting, baseboards, or window frames, these accents really help to frame the space and ensure that your wall color really stands out.
Trim paint colors and combinations
There are a few different options when it comes to choosing the right trim color. Different types of color combinations can create different effects and work to highlight certain aspects of your space. You might want your trim to blend in with your wall color, highlight interesting features in your room, or create a bold contrasting look to add some more visual interest.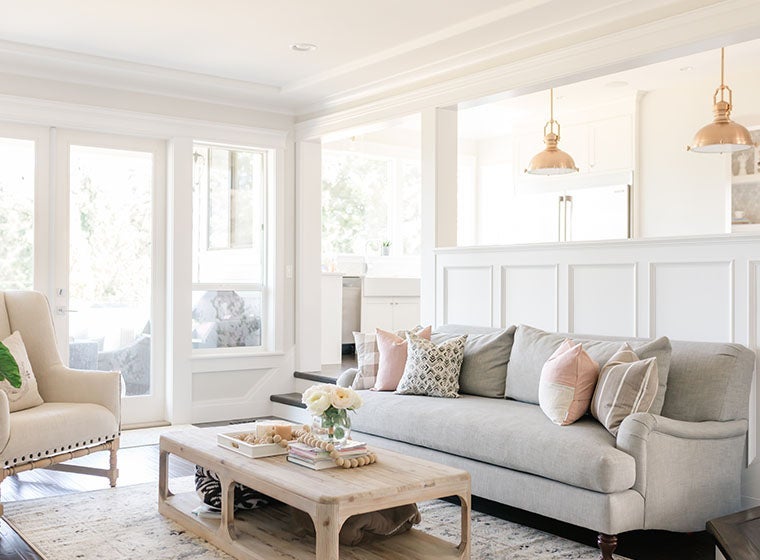 Paint color combinations
Complementary color combinations help to create a balanced look and feel in your room. With this look, trim is usually painted in soft neutrals such as white, cream, beige, or lighter natural wood tones. By keeping the trim simple, it allows you to subtly highlight the textures and details of your room while letting the wall color take center stage. This is probably one of the more common color combinations used for trim, as it's incredibly timeless and versatile. 
If you want something a little more bold and modern, consider painting your trim in a contrasting color. This method works well when you have cool details you really want to draw the eye to, such as windows, doorways, and fireplace mantles for an interior space, or windows, doors, and high peaks on the outside of your home. If you've got softer, more neutral colors on your walls, adding trim in black or dark blue is a cool way to add some excitement to the room. It also works well with darker wall colors, and creates a more dramatic feel. 
Another interesting combination is the monochromatic look. The idea behind this color scheme is to create a look that blends everything together-you can still see the interesting details in the room, but the trim is the same (or similar) color as the walls, so it's much more subtle. This is a common look we see in all white rooms, but it works well with pretty much any wall color. It feels a bit more modern than the classic option of white trim with soft neutral wall colors and is subtle, but a bit unexpected. If you don't want to use the exact same color as your walls, you can still achieve the same look by choosing a color that's just a few shades lighter or darker than your wall color. 
Trim paint colors
You can choose any color to paint your trim, but there are a few common colors that seem to be the go-to for both interior and exterior. First up, we have classic white. While it might seem like a safe choice, white can be quite a bold look, especially when it's paired with darker or more vibrant colors. There's also so much variety when it comes to shades of white! You can go for a classic bright white, a softer shade with warm undertones, or something with cool undertones that's almost more like a soft gray. To find your perfect shade of white, consider your wall color and look for a version of white with similar undertones. (ie: Cool white with cool colors, warm white with warm paint colors, or a true white for a contrasting look.) 
A similar effect can also be achieved by going all the way to the opposite end of the color spectrum with black. That might sound a bit wild, considering that black is often seen as a much more dramatic color than white, but keep in mind that black is also a neutral color. Black shades are great for adding contrast to white walls or a white exterior for a sophisticated look. Black is also great for pairing with darker colors to highlight room features without taking too much focus from the main color in your space. Black also has quite a range of shades, from a dark charcoal gray all the way to a high-gloss shiny true black.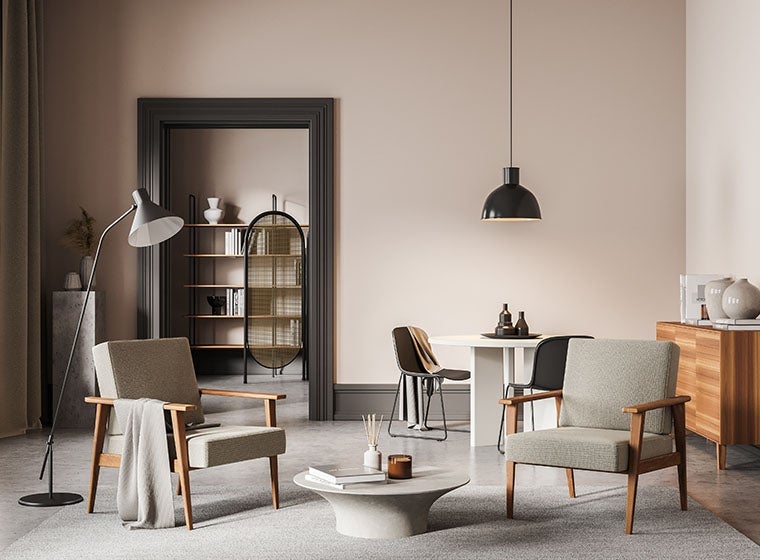 Of course, you definitely don't have to stick to white or black when it comes to paint trim color! You can choose pretty much any color your heart desires, but the thing to keep in mind is that you're always trying to create a balanced look. You can play with monochromatic looks and go for trim that's close to your wall color, or go for colors that fall on the opposite side of the color wheel for a look that's much more bold and modern. 

If you're ready to transform your space with a new trim color, new wall color, or both, WOW 1 DAY PAINTING is ready to help! We do interior and exterior painting and can help you choose the perfect colors for your home. To get started, book your free, no-obligation estimate today!