How To Make a Spa-Like Experience At Home
Sarah Robinson
These days, it can be tough to find time to kick back and relax all by yourself. And we mean really relax, like you might experience on a weekend spa retreat. While a few days away at a spa might not be in the cards at the moment, it's definitely possible to recreate that experience for yourself at home.
Inspiring spa room ideas
When we think of a spa-like atmosphere, the first space that comes to mind is the bathroom. It's a quiet space where you can shut out the world for a moment while you soak in the tub, take a long shower, or treat yourself to an at-home facial. If you don't have a large ensuite bathroom, or just have a smaller bathroom to work with, it's all good! You can still capture that calm, soothing feeling of your very own spa. 
The good news is that you don't have to take on a big renovation project in order to make it happen, either! With a few simple updates, you can completely transform your bathroom into your dream spa-like space.  
1) Simplify your space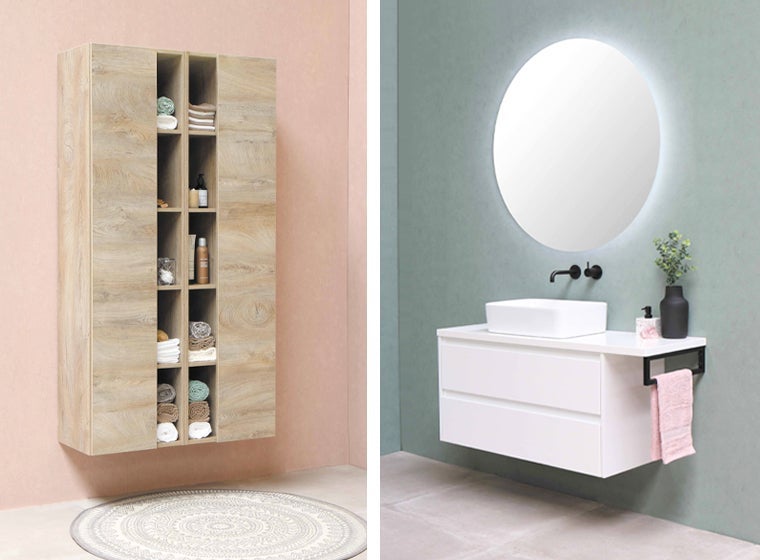 What's one thing all luxury spas have in common? They're clean, simple, and there's no clutter in sight! Take a look around your bathroom and see what elements you can take out, or hide away. Look for clever ways to store all your bath and beauty products that keep them organized and out of sight, and try to keep the decorative accessories simple and functional.
2) Bring in elements of nature 
Spas often feel so relaxing because they have a definite connection to nature. Find ways to bring in natural wood finishes, smooth stone details, natural crystals, and use plants to add some color into the room.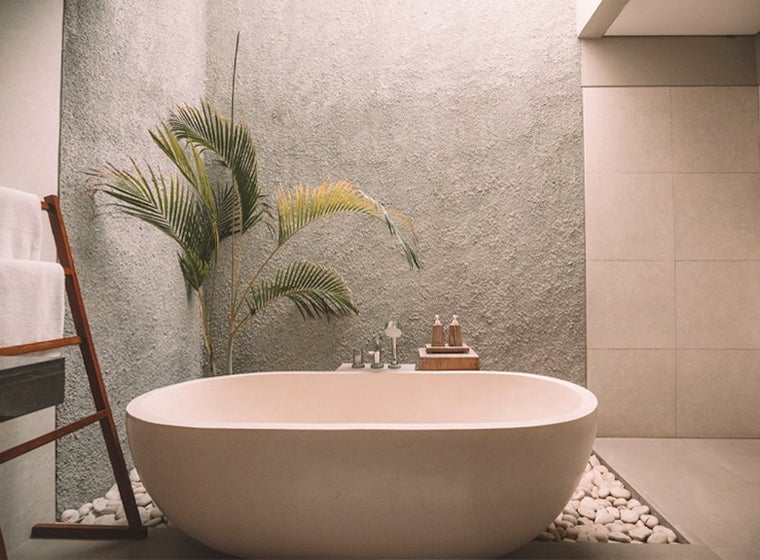 3) Create rich texture
Another key element in the true spa experience is surrounding yourself with softness. After a treatment or a dip in the pool, there's nothing like wrapping yourself up in a soft, fluffy robe or giant towel. Splurge on high-quality towels if you can—it will make all the difference! A nice, soft bath mat is a nice touch, too.  
4) Upgrade your bath and shower
Don't worry, installing a whole new tub does not have to be part of your budget! There are a couple of simple (and inexpensive) updates that will make it feel like you have a whole new setup. First, swap out your shower head for a model with a rainfall or steam shower setting. You'll be amazed by how it transforms a shower into a truly luxurious experience. For the bathtub, invest in a pretty wood bath tray. This will give you a spot to place a glass of wine or tea to sip on while you're soaking, and can hold bath products, and a book or tablet. 
5) Add in soothing scents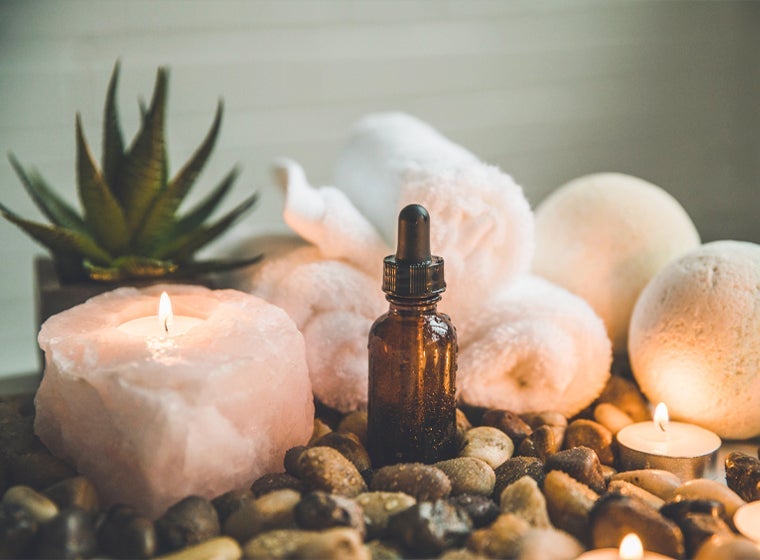 Use candles, essential oils, and scented bath products to help create a relaxing atmosphere. Candles are especially great, as the soft glow of candlelight really helps to make things extra calm and soothing. 
 
6) Choose calming bathroom colors
One of the easiest ways to completely transform your space is to give it a fresh coat of paint. This is where you'll see the biggest difference when it comes to creating your very own at-home spa. When it comes to selecting the perfect spa bathroom colors, you have a few options. Soft neutrals like light gray, brown, creamy white, and beige give you that soothing vibe and create a perfect backdrop for you to add in accent colors through accessories. If you want a little more color in your spa color palette, light pink, soft shades of green, and powdery blue-gray tones can function like neutrals and still keep that relaxing atmosphere. For more inspiration, check out our post on the best colors for bathrooms.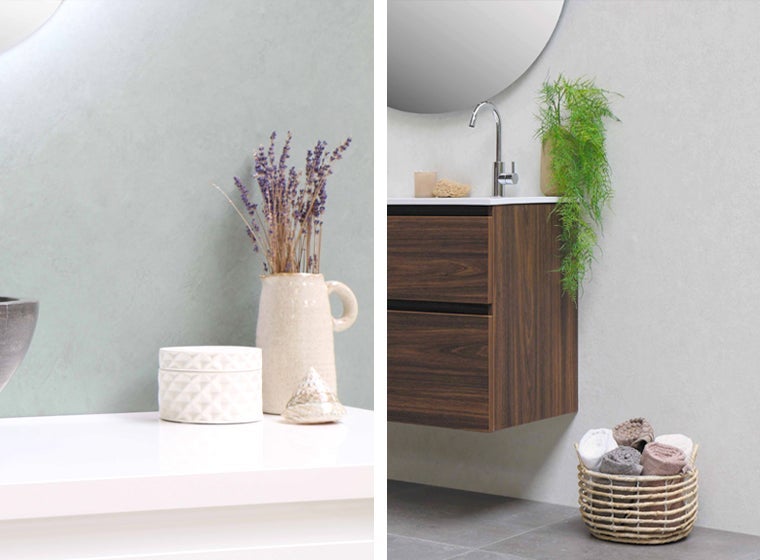 By following these suggestions and making a few simple updates, you can easily transform any bathroom into a gorgeous mini spa just for you! If you happen to not have a very inspiring space for all your new self-care time or wellness routines, now's an ideal time to create one - starting with the wall color! WOW 1 DAY PAINTING would love to help kickstart your home spa reno. Book your free estimate today!