How To Create The Perfect Guest Room That Feels Like Home
If you've ever stayed in a not-so-fancy hotel room while traveling, you know it's those little details that make all the difference in having a comfortable stay. So when it's time to welcome guests into your home for a short or extended stay, there are plenty of small things you can do to make them feel cozy and welcome.
Here are some tips for creating a space that feels like a home away from home for your guests:
Keep it clean
When your guests arrive, they usually have a lot of stuff with them. It's not easy living out of a suitcase, so providing them with the space to unpack and organize all their things makes a big difference. Go with a clean and uncluttered design, focused on functional pieces like a bench to place their suitcase, space in drawers to let them unpack, and room on top of the dresser so they can set out all their smaller items.
Make it comfortable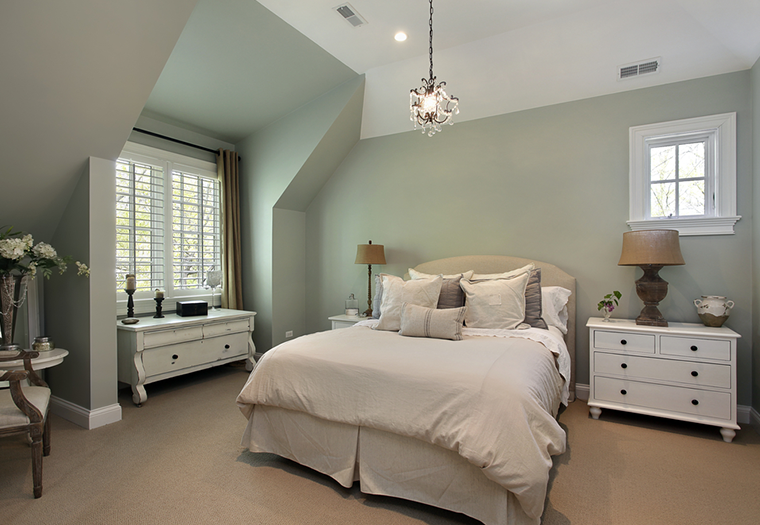 Of course, clean bedding is a must. White sheets are a good option, since you can easily keep them looking brand new by adding a little bleach when you wash them. People all have different preferences when it comes to pillows, so it's nice to set out extras in case someone likes to sleep with more than one. You should also set out an extra blanket or two in case your guests get chilly. And, of course, a set of big, fluffy towels is essential, as is a reading lamp and a clock placed on a bedside table.
Practical details
Some of the most important details are things that don't have anything to do with decor. Think about all the things you use at home that you really can't live without--mainly, staying connected through your electronic devices. First of all, try to place the bed near an outlet or power bar so they can easily charge their devices without having to crawl underneath or behind furniture to find a spot to plug in. Another smart touch is to place a framed card somewhere in the room that displays instructions for signing onto your WiFi network, so you don't have to scramble to look it up.
Extra special personal touches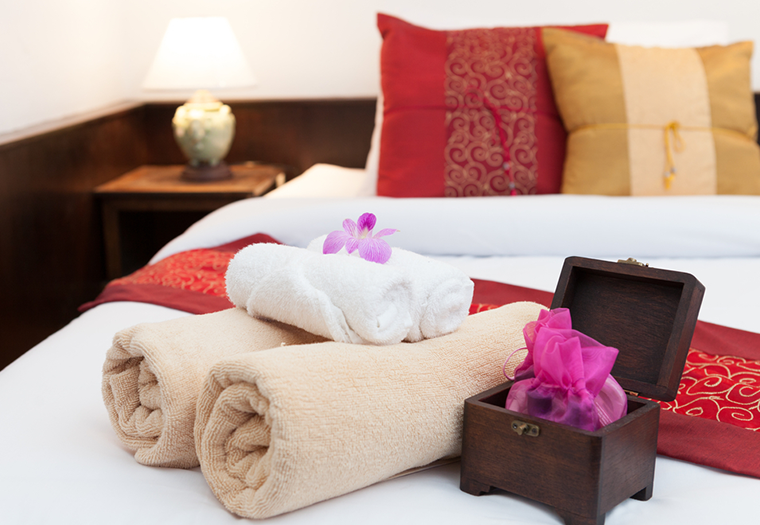 If you really want to make your guests feel special, you can leave out some little gifts for them to enjoy. Mini-sized toiletries are a great way to help recreate the experience of staying at a fancy hotel. We suggest providing the essentials, like shampoo, conditioner, soap, toothpaste, and extra toothbrushes (because there's really nothing worse than realizing you've forgotten to pack your toothbrush!) It's also nice to set out a little basket of snacks, since not everyone will always feel comfortable with helping themselves to what's in your cupboards. A scented candle and a pack of matches is also a nice touch, so they can light it when it's time to relax after a long day.
By incorporating these ideas into the design of your guestroom, you'll create a space that everyone will love. Your guests will definitely appreciate your efforts and will feel right at home, and you'll be officially known as the host with the most!