Create a New Room With a Closet Transformation
Sarah Robinson
Many people find themselves living in smaller spaces these days. When you don't have a ton of room, it's important to find innovative ways to give you all the space you need. So if you've got a small apartment and suddenly find yourself needing a home office, a nursery, or don't want to have your bed out in the middle of your living room, how do you make it work? The answer is a little unexpected, but can definitely work: it's time to transform your closet!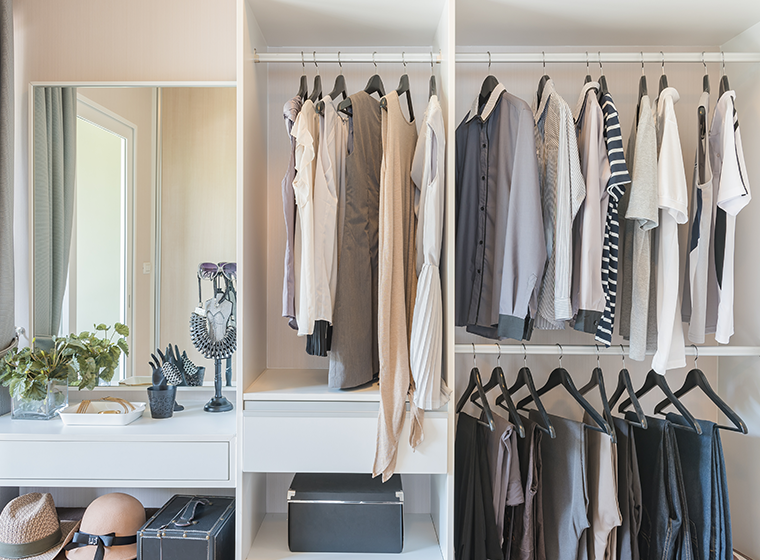 Transform Your Unused Closet
The larger the closet, the easier it is to plan out your new room. The first step is to clear absolutely everything out of your closet and measure it. You'll need to know exactly how much room you have to work with so you can make sure you find furniture that fits perfectly. Of course, you'll also have to make sure you have space for everything that used to live in the closet. (This is a great opportunity to declutter and only keep the things you truly need. Trust us, it's an incredibly satisfying process!) 
Next up, you'll probably want to remove the doors. This will make things easier while you're doing the renovation work. Once the space is complete, you can decide whether or not you want to keep the doors. This largely depends on how you want to use the space. If you want to be able to hide the area when you're not using it or create a little privacy, you can reinstall the doors or look at adding a privacy curtain instead. However, if you want to be able to show off your new room, you can definitely go door-free.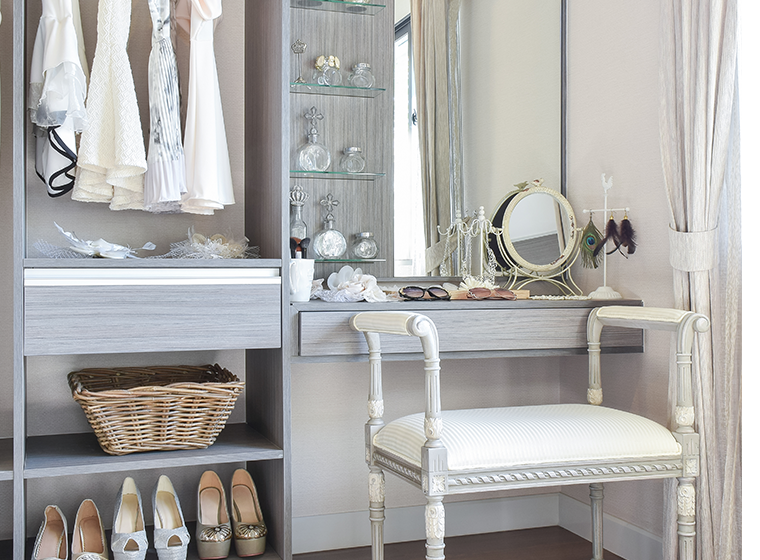 How to choose a paint color for your closet
When you're ready to paint, it's important to make sure you carefully consider your colors. Most closets tend to be dark, since they often don't have any windows. As a general rule, you should stay away from bright white as your base color, as a lack of natural light can make it seem dull and end up making your room seem even darker. If you want to make the room feel larger than it actually is, go for lighter warm-toned neutrals. If you want to play with color a little more, check out this list of our favorite colors for dark spaces.
Another thing to consider when you choose your color is the lighting situation. When you rely on artificial light in a room, the type of bulb you use can change the appearance of your wall color. If you want to make sure you have the right colors for the lighting in your new room, follow these tips on how to choose paint colors for different types of lighting.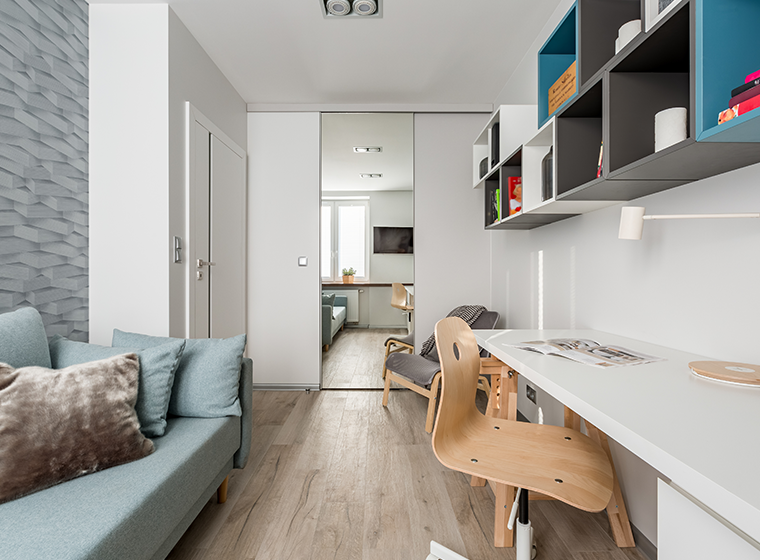 Ideas on How to Transform Your Closet
The size of your closet will limit your options for what you can do with it, but there are still a ton of possibilities for closets of all sizes. If you have a larger walk-in closet, you could transform it into a mini bedroom or a bed nook. This option is great for studio apartments, as it allows you to tuck your bed away and create a separate living space. It's also a great option for a kids' room, since their furniture tends to fit better in small spaces.
A smaller closet still gives you plenty of options. By adding a desk and some shelving, you can create a gorgeous and functional home office space without taking away from your main living space. You can also create a quiet space for yourself to relax, with a reading nook or meditation space. Add in a built-in bench seat with lots of cozy cushions, some wall shelves, and warm lighting to transform your dark closet into a little oasis. Or, if you want a more festive vibe, you can easily turn a small closet into a fully functioning bar! Add in a sturdy countertop with sleek cabinets below, and some wall shelves to display all your bottles and glassware. If you've got the space and the right electrical setup, you can even add a mini fridge or wine fridge to keep your beverages perfectly chilled. 
If you've got a tight entryway, a front closet can easily become a tucked away mudroom. Create a built-in bench seat with hidden drawers or cupboards underneath so you don't lose any valuable storage. Add some soft cushions on top to make things more comfy, and swap out your hanging rod for a high shelf and some wall hooks for things like bags and coats. If you like, you can keep a small hanging rod off to the side. Store everything in baskets on the top shelf to keep the space looking tidy and uncluttered.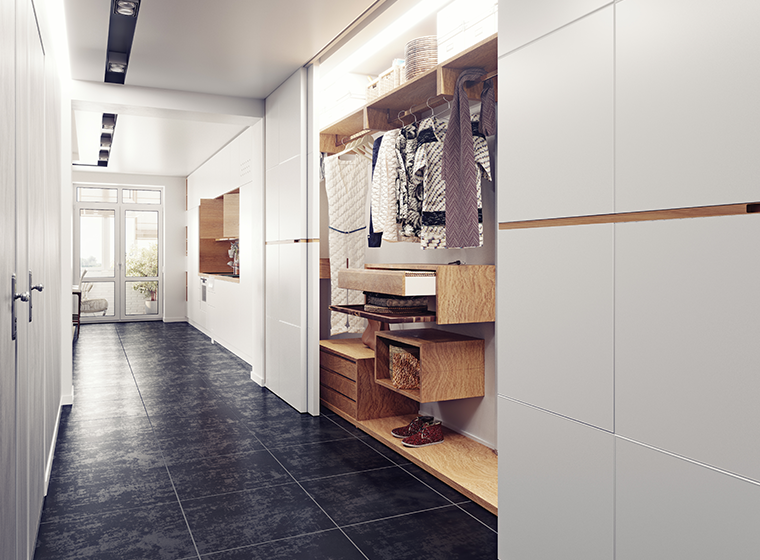 When you're ready to transform your closet into a new room that you can actually use, WOW 1 DAY PAINTING is ready to help with painting your space. Click here to schedule your free estimate!